The Cult of Shamima
The PC left has so thoroughly lost the plot that it is now turning Shamima Begum into an iconic victim.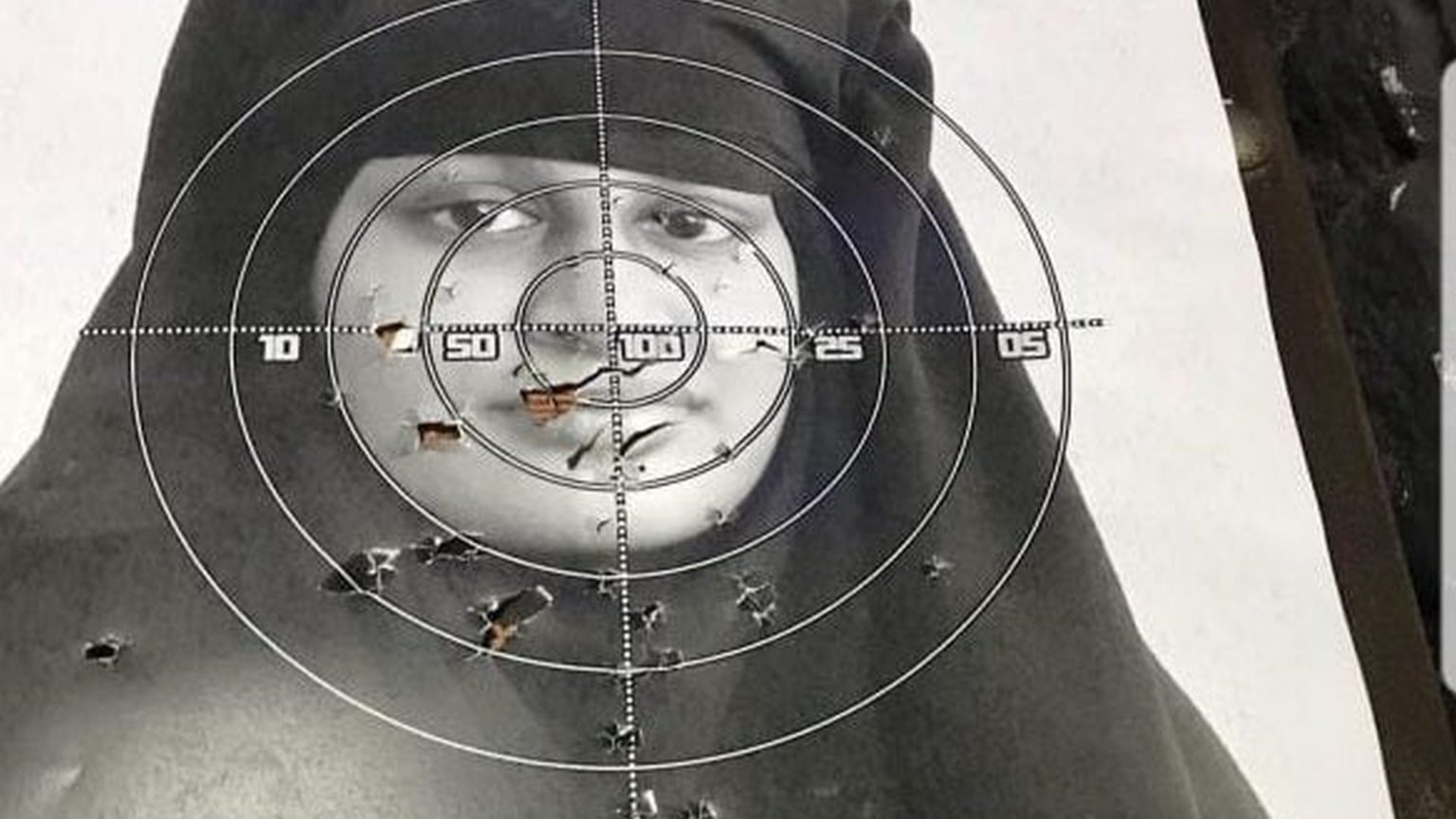 I've seen some strange things in this era of identity politics. People offended by statues. Men in dresses insisting they are women. The expulsion of people from public life for having cracked an off-colour joke 10 years ago. But I cannot remember anything so odd, so perverse, and so telling as the Cult of Shamima, as the chattering classes' elevation of this young British woman who ran off to join a supremacist Islamic death cult into the poster girl of victimhood. There are some on the PC left who are one breath away from launching a 'Free Shamima' campaign. I swear they'll be cheering her at Heathrow.
The Cult of Shamima was in full flow yesterday when it was revealed that a shooting range in Merseyside has been using a picture of Shamima as a target. The owners of the range said it was just 'lighthearted' fun and that they were responding to customers' requests – apparently a 'record number' of their shooters had requested an image of Begum to shoot. Cue meltdown in political circles and the liberal media. These horrible Scouse plebs with their violent Islamophobia – that was the tone of the coverage. Clearly none of the weepers for Shamima has ever been near a shooting range. If they had they'd know that shooting images of radical Islamists has been a thing for years. I shot up Osama bin Laden in Las Vegas in 2012. Maybe I'm Islamophobic too.
The shooting-range story was swiftly folded into the bizarre narrative that the right-on have weaved around Begum over the past week: that she's a victim, that she was groomed, that she needs our sympathy, that the real baddies are those nasty ill-educated Brits who support Sajid Javid's revocation of Begum's citizenship (78 per cent of the country, according to a Sky poll). Public dislike for Begum, all those mocking memes people are making of her, the thirst for her to be punished – according to the Cult of Shamima this is all proof of rampant Islamophobia; proof that many Britons loathe Muslims, especially Muslim women, and especially Muslim women who wear the veil. 'I'm actually close to tears', said one Corbynista journalist about the Shamima shooting-target image. Whether this journalist ever came close to tears about the Yazidi women who were enslaved, raped and burnt to death in the pseudo-state that Shamima happily made her home we will never know. Maybe pretending to shoot Shamima is a worse crime than actually shooting a Yazidi woman who refuses to sexually service her jihadist enslaver?
This is all so unhinged. Brits don't bristle at Shamima and desire her exiling or her punishment because she's a Muslim woman – they do so because she joined a fascistic religious cult that massacred Britons, Kurds, Yazidis and anyone else who was seen to stand in the way of its supremacist ideology. To say people dislike Shamima because she's a Muslim is like saying people disliked the Hitler Youth because they were German. It is such extraordinary bad faith. And it is built entirely on a suspicious view of ordinary Brits, who much of the leftish commentariat and many Labour politicians clearly look upon as a latent racist mob, an anti-Muslim pogrom in waiting. It isn't public disapproval of Shamima that is backward and prejudiced – it is this haughty, disdainful and fact-lite view of the masses as a hateful throng. That's the irony with the Cult of Shamima: it claims to be tackling prejudicial views but in truth it is promoting them.
I would argue that the public discomfort with Begum is actually progressive. People clearly disapprove of those who join extremist and supremacist violent groups that slaughter men, women and children for thoughtcrime or for sexual deviancy. The real anti-progressives are those who sympathise with Shamima, who are crying for her, who have turned her into an iconic victim. They are cheering someone who gave moral succour to supremacist barbarism. They are siding with evil against their own fellow citizens. They are making Shamima into the archetypal victimised Muslim woman in a veil. Now that is genuinely offensive to Muslim women. If you look at this strangely nonchalant traitor who supported the most grotesque terrorist movement of recent decades and think to yourself 'She is the Muslim everywoman', then it is you who is promoting anti-Muslim prejudices and hatred, not us.
To enquire about republishing spiked's content, a right to reply or to request a correction, please contact the managing editor, Viv Regan.