No Deal? It wouldn't be Brexageddon
Leaving the EU suddenly would be a short-term hassle, not an existential crisis.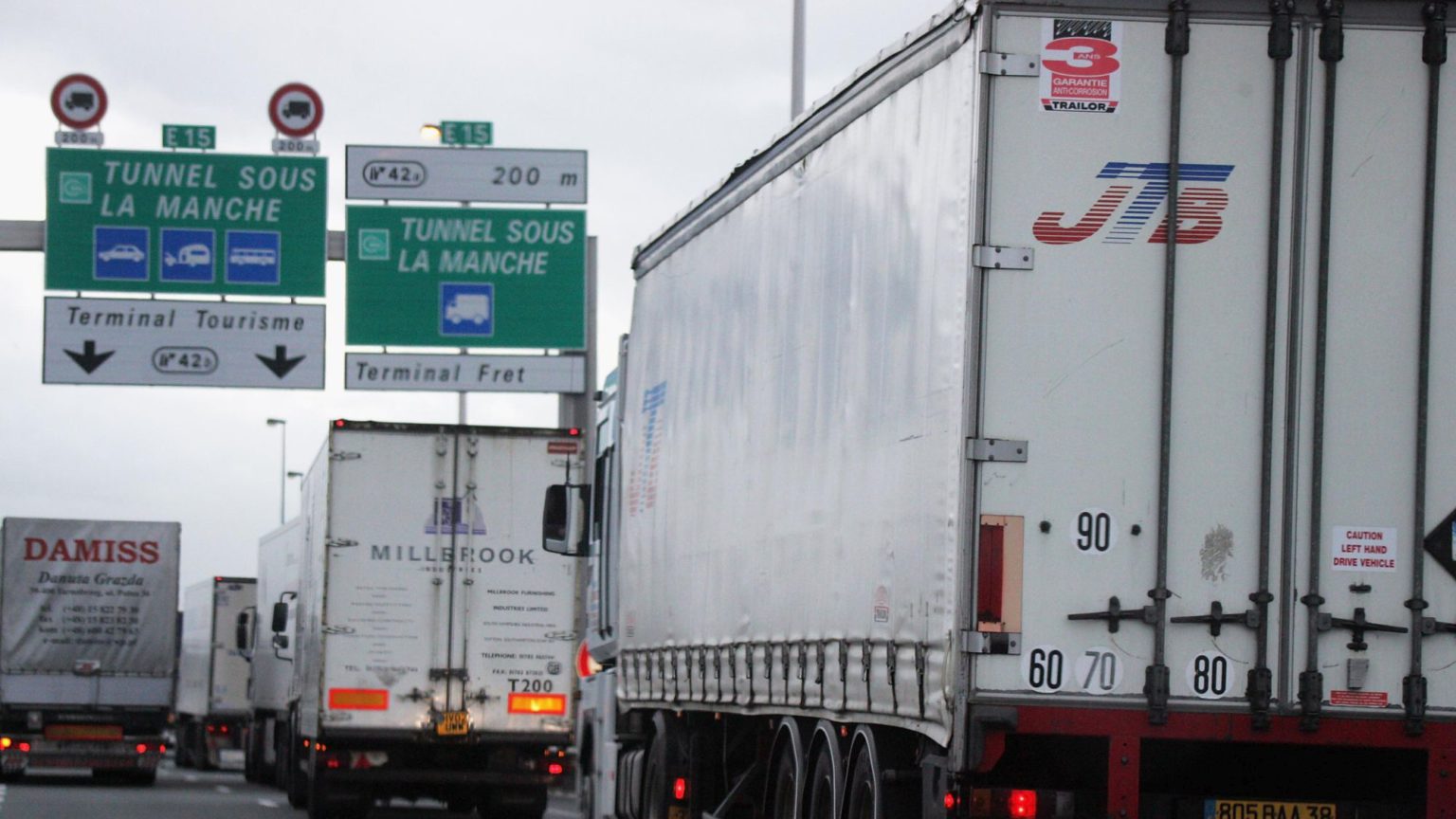 We all know that a 'No Deal' Brexit would be 'absolutely catastrophic', right? That 'crashing out' of the EU would be a disaster as the UK went over a 'cliff edge'? Most people seem to think that the UK is only just starting to plan for leaving with no deal and the EU really isn't worrying about it at all. In reality, none of this is true. While flipping suddenly from 'being in the EU' on 29 March to 'being completely out of the EU' on 30 March would provide some headaches, there is good reason to think it won't be an unmitigated disaster.
The basic story is that if the UK suddenly leaves the EU's Single Market and Customs Union, the world will go to hell in a handcart. According to the claims of the most feverish Remainers over the past couple of years, lorries would take forever to make it over the English Channel, fresh food would never get through before it rots, just-in-time car production would grind to a halt, planes would be unable to fly, tourists would need a visa to have two weeks in Torremolinos, our tap water would quickly become undrinkable, and patients would die for want of medicines.
But most sober commentators rather suspect that these things won't happen. While the EU has made it absolutely clear that defending the principles of membership will be paramount, some kinds of disruption would be simple to avoid. Taking pragmatic measures to avoid the worst problems would not make it look like any member state leaving the EU could 'have its cake and eat it'.
In December last year, the EU confirmed some pragmatic, time-limited measures as a stopgap measure until long-term arrangements are agreed. These measures include: allowing UK citizens to remain in EU 27 countries; mutual recognition of certain financial instruments to guarantee financial stability; allowing flights to continue to EU airports and recognising aviation safety licences; allowing UK operators to continue to deliver goods to the EU; continuing to provide support for peace programmes in Northern Ireland.
Brits travelling to the EU will have much the same experience as if they travel to the US – that is, signing up online to a visa-waiver scheme for a few quid (seven euros, to be precise) and then being able to come and go for up to 90 days at a time without any further paperwork. No big deal for a fortnight in the sun, and you will only need to do it every three years. As for tap water, the boss of Thames Water has already confirmed that there will be 'no disruption of water supplies in the UK'.
It's not all good news. For example, UK companies are now barred from EU climate-change emissions trading schemes, making it more expensive for airlines, for example, to get emissions certificates. One airline, Flybmi, has used this as an excuse for having to close down, though it is also true that even big airlines like Ryanair are suddenly struggling for reasons that have nothing to do with Brexit. And if emissions trading has become more expensive, that could, of course, be seen as an opportunity to reassess environmental policies in the UK.
These announcements, in themselves, don't solve all the problems created by a No Deal Brexit and are entirely proposed in the interests of the EU. Other problems will still arise. For example, financial services firms will still need offices in the EU as 'passporting', giving UK firms the right to operate in the EU, won't be available anymore. 'Pet passports' won't apply for UK citizens. Perhaps most importantly, additional checks on shipments entering the EU are inevitable, because of livestock regulations or the application of tariffs.
But companies and authorities are making contingency plans of their own. Unilever is apparently stockpiling Magnum ice creams in case of supply problems. Honda – now in the news for plans to close its Swindon car plant – was already planning a short shutdown to allow for delays in getting parts from continental Europe, suggesting that problems with just-in-time manufacturing could be solved by, er, keeping more parts in stock than before.
Port authorities on both sides of the Channel have repeatedly said they will keep traffic flowing, avoiding huge delays. Calais's freight terminal boss, Jean-Marc Puissesseau, told BBC Radio 4's Today in January: 'There will not be any delay. The trucks will be passing as they are doing today.' Maybe this is overconfidence or a desperate attempt to cling to freight business, but surely Puissesseau's views should be taken as seriously as those of the doom-mongers. Even then, 'frictionless trade' through Calais is often already a misnomer. As one trucker told a Guardian writer earlier this year who accompanied him on the crossing: 'I wanted to make it common knowledge how congested Calais already is. It runs smoothly, but sometimes you can wait up to nine hours… This is pure luck it only took an hour-and-a-half. A few hours later and it would be gridlock.'
Just in case, the UK government has paid ferry companies to provide extra services on alternative routes to and from the continent. Doing so much 'on the hoof' leads to cockups. The awarding of a contract to Seaborne Freight – a company that has never run ferries – was proof of the incompetence of the transport secretary, Chris Grayling.
But, thankfully, we do not need to rely on the brilliance of our politicians to believe that a No Deal Brexit will not be a catastrophe. Businesses, institutions and individuals will surely not act like rabbits caught in the Brexit headlights – they will find ways to get things done, often in spite of, rather than because of, the actions of ministers. Firms and consumers in Europe will still want our goods and services, and they could be cheaper if the value of the pound falls a bit in the event of No Deal, at least partially offsetting any new tariffs. We will still want to buy things from Europe, too, so we have little incentive to make shifting goods more difficult. Trade may be made a bit more difficult and a bit more expensive after Brexit, but we should surely have confidence that we will cope, teething troubles aside.
It makes one wonder if people have forgotten the meaning of the word 'catastrophe'. What's happening in Venezuela is a catastrophe; not being able to make ratatouille because there are no courgettes on the shelves is not a catastrophe. Maybe they have been watching the excellent Channel 4 sitcom Catastrophe, in which an American man and an Irish woman have a six-day fling in London, only for her to discover later on that she is pregnant. He moves over to the UK and marries her so they can raise the child together. A major hassle and a life-changing situation. The result is that they are generally happy, both end up in well-paid jobs, they have some more children and live in a nice house that most Londoners would sell their granny to own. If that's a catastrophe, I'm looking forward to No Deal.
Rob Lyons is science and technology director at the Academy of Ideas and a spiked columnist.
Listen to a special edition of the spiked podcast on the economics of No Deal below:
To enquire about republishing spiked's content, a right to reply or to request a correction, please contact the managing editor, Viv Regan.