The war on citizenship
The British state is deporting our own citizens on technicalities.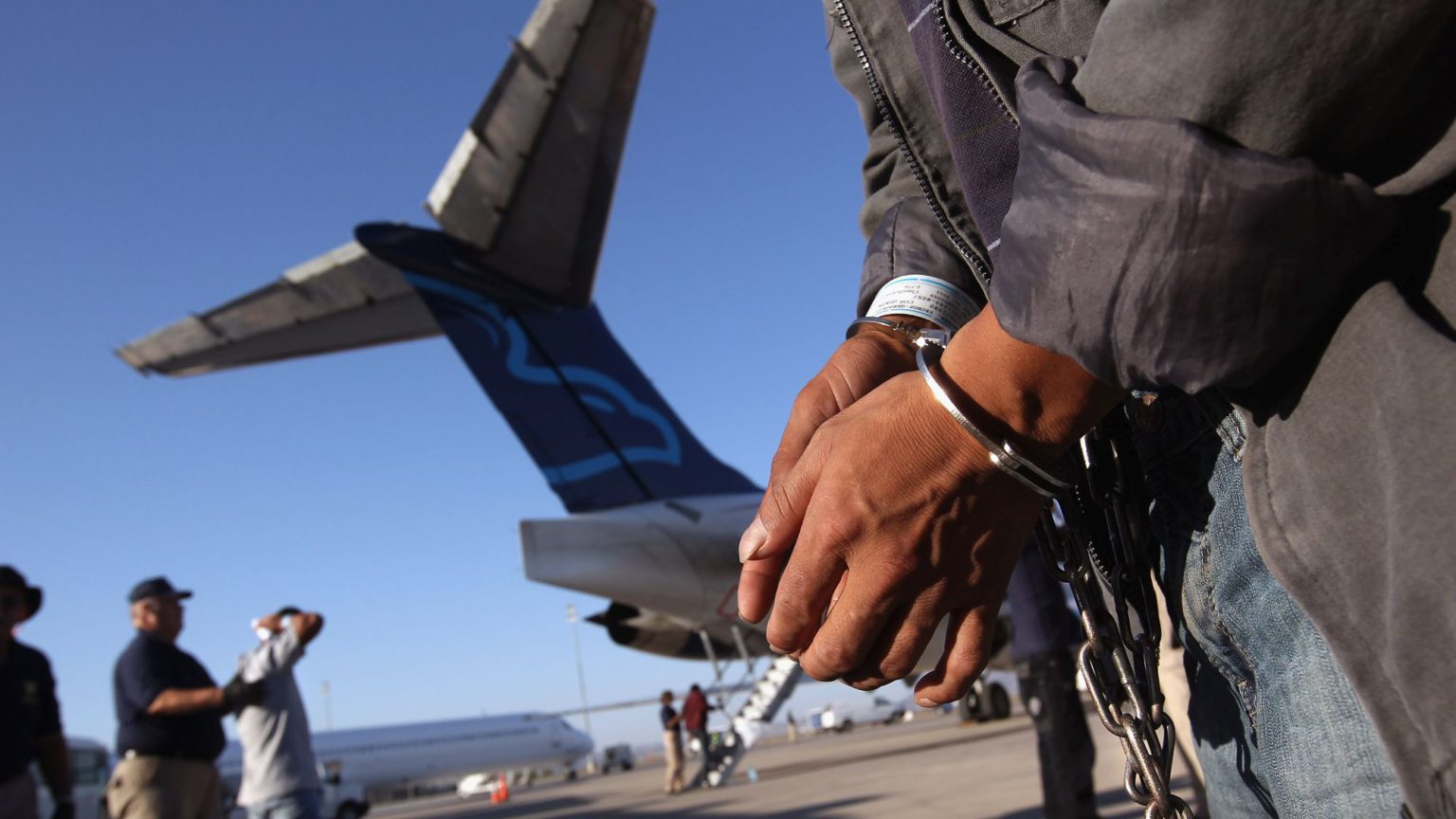 Yesterday morning, at least six detainees who were due to be deported from Britain to Jamaica were given a last-minute reprieve. The men were part of a group purportedly being deported under provisions of the 2007 UK Borders Act, which allows for the deportation of what it calls 'foreign criminals'.
Sajid Javid, the home secretary, insisted that each of the individuals 'had been convicted of a serious crime' and were not affected by the recent spate of appalling Home Office errors related to Windrush-era immigrants.
Last year, the then home secretary Amber Rudd had to resign after at least 63 Windrush immigrants were wrongfully deported. Many more were threatened with deportation or wrongfully denied legal rights, benefits and access to public services, even though many of them had lived in the UK their whole lives. The Home Office's Windrush taskforce identified at least 6,800 potential cases.
The UK Borders Act 2007 is a travesty. Section 32 allows for the 'automatic' deportation of any 'foreign criminal'. This is defined as anyone who is 'not a British citizen' and who is convicted of a crime for which they receive a sentence of longer than 12 months. The Act is no guarantee that only those convicted of 'serious offences', as Javid put it, have been deported. A custodial sentence of over 12 months could be passed for a range of minor offences, including petty theft and low-level drug offences.
What's more, as we saw with the Windrush scandal, people are being targeted for deportation who are, in all meaningful senses, British citizens. Many of the men due to be on that flight yesterday came to this country legally and have spent much of their lives here. They just lacked the precise documentation to satisfy the Home Office of their status. This is blind legalism, and it comes at a huge cost for the people involved.
The men granted a reprieve this week include 41-year-old Owen Haisley, who had a single conviction for assault, completing his jail term in 2016. He arrived in Britain aged four on his mother's passport and was granted indefinite leave to remain aged 11. He didn't apply for a British passport as, prior to his conviction, he had no need to do so. He has three young children here. He has no one in Jamaica.
These people are our citizens. Now that they have served their time, we owe it to them to assist in their rehabilitation, not put them on the first plane back to their place of birth. The cruelty of it is remarkable. One of the other men on the plane is an ex-serviceman suffering from post-traumatic stress disorder.
The UK Borders Act 2007 explicitly prevents these cases being treated on a case-by-case basis. Under Section 33 of the Act, there are a list of exemptions to the automatic deportation requirements, but none of these allows for any real discretion to consider the facts of any particular case.
They do allow for an exemption where the deportation would violate a person's rights under the European Convention on Human Rights. But even if such a violation were found, this would not necessarily prevent the making of a deportation order. Orders can proceed in spite of an exception applying, under Section 33, 7a.
What's more, the UK Court of Appeal has argued that, 'The recognition that the public interest in deporting foreign criminals is so great that only in exceptional circumstances will it be outweighed by other factors, including the effect of deportation on any children'. In other words, human-rights law is very unlikely to help.
The deportees on that plane are the victims of blind legalism. This is what happens when we let the law determine our morality. This episode also shows the folly of relying on the law to protect people's civil liberties. We need to make a progressive political case for citizenship, rather than be guided by what our often ludicrous immigration laws say.
These deportees have served their time. They should be allowed to stay and rehabilitate in the UK.
Luke Gittos is a spiked columnist and author of Why Rape Culture is a Dangerous Myth: From Steubenville to Ched Evans. (Buy this book from Amazon(UK).
Picture by: Getty.
To enquire about republishing spiked's content, a right to reply or to request a correction, please contact the managing editor, Viv Regan.