On Her Shoulders: a Yazidi's fight for justice
A new film reveals the remarkable courage of Nadia Murad, a former ISIS sex slave.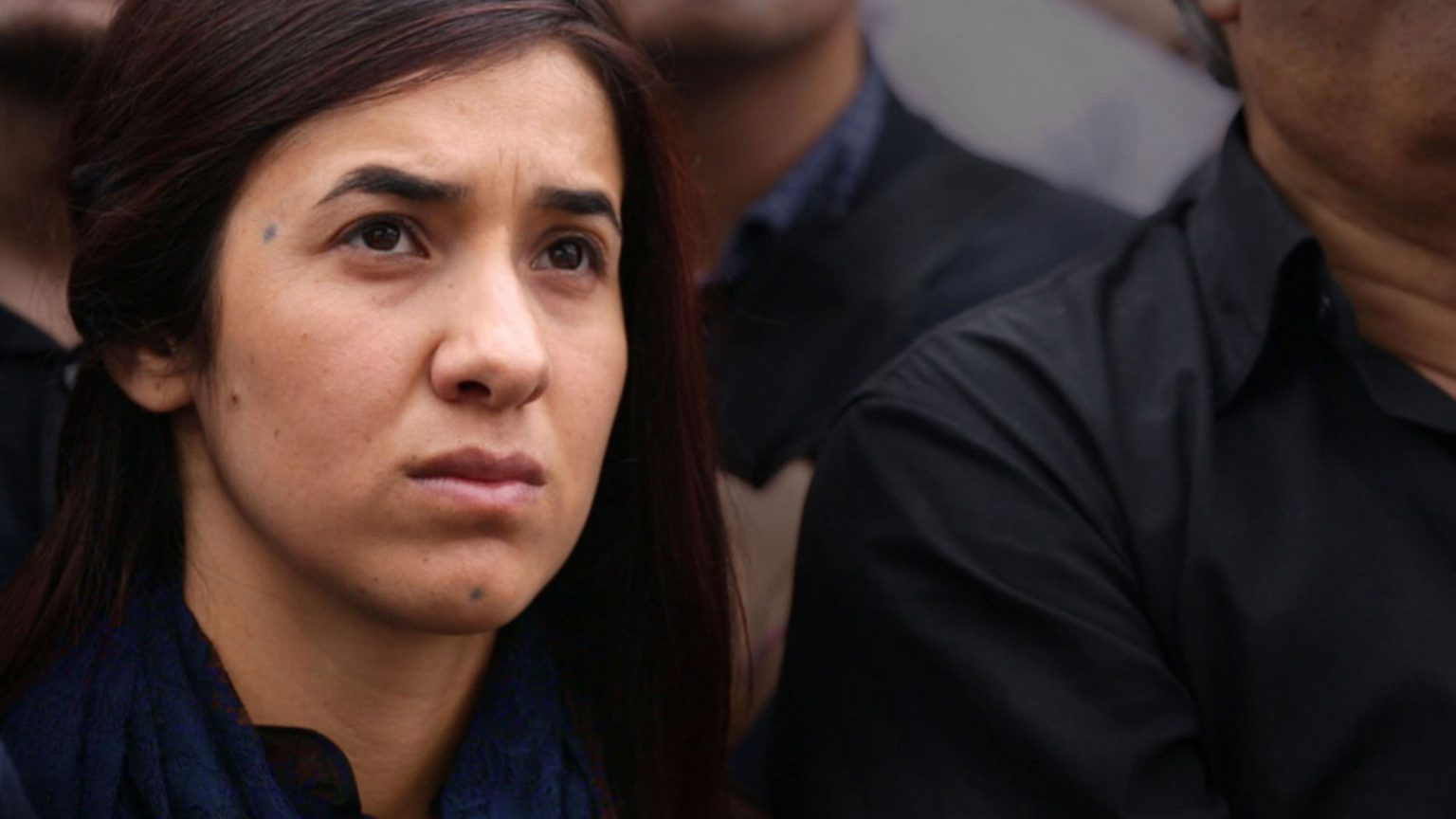 On Her Shoulders, Alexandria Bombach's documentary about Yazidi refugee turned campaigner Nadia Murad, depicts a courageous young woman, left to negotiate between two very different worlds in the wake of unimaginable tragedy and trauma.
Murad was 19 when her village in Northern Iraq was taken by ISIS. They killed hundreds of her people, much of her family, and took her as a sex slave, along with 6,000 Yazidi women and girls. The Yazidis, a small religious minority in Iraq and Syria, were deemed a Satanic sect by the ISIS barbarians, and thus ripe for extermination and enslavement.
Nadia was one of the lucky ones. She escaped and was eventually resettled in Germany, and began agitating for Western recognition of the Yazidis' plight, many of whom still languish in refugee camps around the world. As Murad Ismael – director of Yazidi charity Yazda and her stoic companion for much of this deeply moving film – nods to at various points, Murad has become the Yazidis' figurehead, their Malala.
We travel with her to Canada, New York, Greece and Germany. In each country Murad visits, she splits her time between manicured conference rooms, sterile TV and radio studios, and bustling Yazidi community centres and camps, where she tries to keep spirits up. The remarkable, if tragic, endurance of these displaced people is counterposed with the strange, well-meaning but ineffectual, response of Western leaders.
For much of the film, Murad and her team are pushing for her to become a UN goodwill ambassador, so as to raise the profile of the Yazidi plight. But Bombach also subtly raises the question of whether Western compassion serves anyone other than Westerners. Reporters' and politicians' interest in the abuse Murad suffered is almost prurient. At one point, Nadia wonders why they insist on asking her to rake over her past, when so many of her people still suffer.
But the image On Her Shoulders leaves you with is of Murad's remarkable courage and her team's dogged persistence; of people fighting for their future, with the sadly limited tools and means they have at their disposal. Amid the sometimes vapid humanitarian politics this film reveals, this is a human story, told to devastating effect.
Tom Slater is deputy editor at spiked. Follow him on Twitter: @Tom_Slater_
Watch the trailer for On Her Shoulders below:

To enquire about republishing spiked's content, a right to reply or to request a correction, please contact the managing editor, Viv Regan.