Man up, Diane
With her hissy fit over Question Time, Diane Abbott has humiliated herself far more than Fiona Bruce did.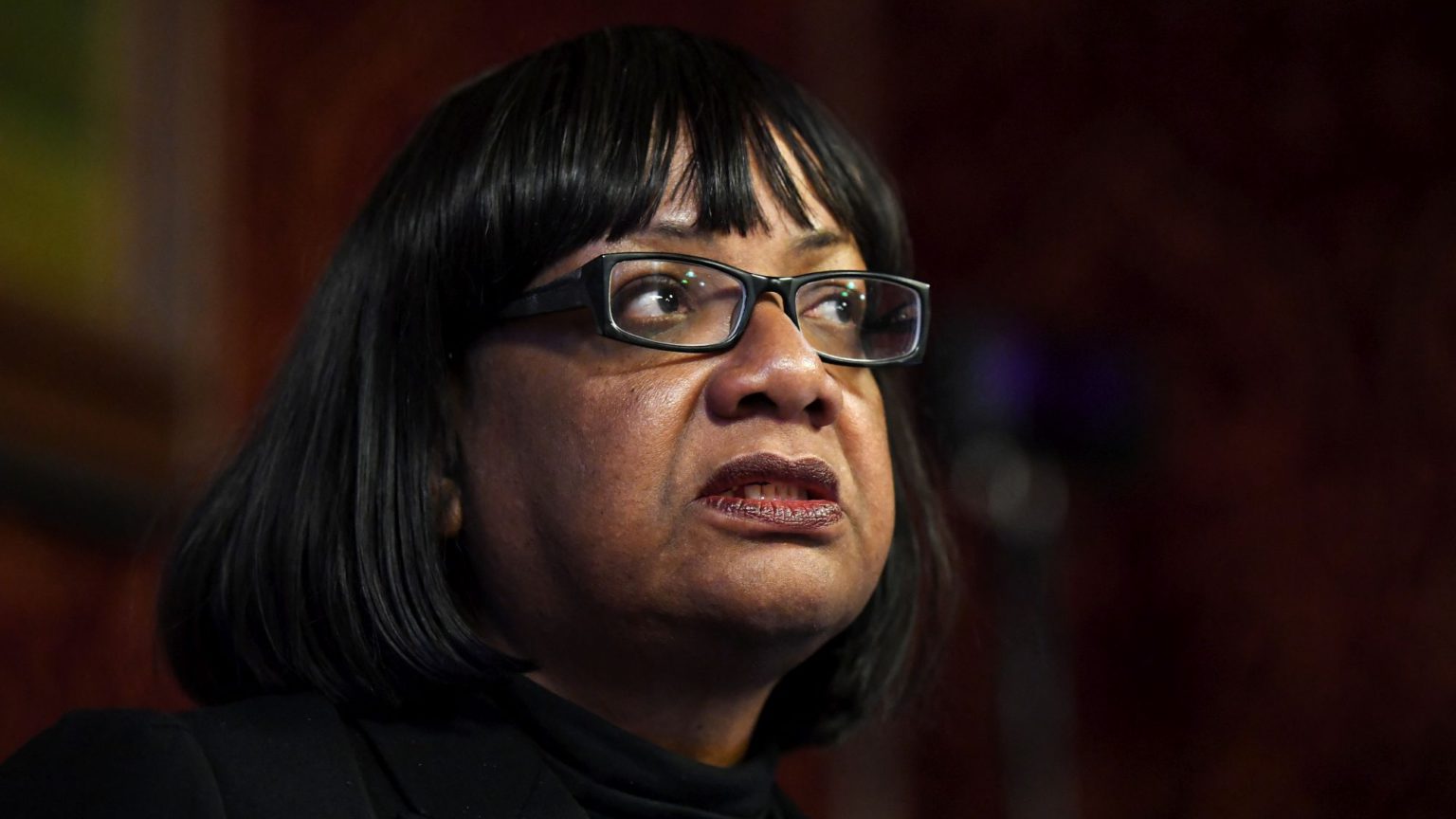 Why do so many people dislike Labour MP Diane Abbott? If you believe Momentum types, it's because they're racist. They cannot abide the sight of a black woman doing politics. It makes them bristle. And so they criticise Abbott more than any other politician, make fun of her, and sometimes rain abuse upon her.
I think there's a far simpler explanation: it's because Abbott is so unbelievably patrician and condescending. The most patrician and condescending politician in Britain, arguably. It isn't her skin colour or sex that annoys people – it's the fact she personifies so brilliantly Labour's shift from being a political party that respected the working classes to being an all-knowing, all-nannying, all-patronising outfit whose disdain for the working classes drips from its every policy and utterance.
This week Corbynistas have been accusing the BBC of racism over its treatment of Abbott on Question Time. Once again demonstrating their Trumpian intolerance of media criticism, the Corbyn crew claim QT presenter Fiona Bruce interrupted Abbott more than the other guests (they have even totted up the number of words each guest got through on average before being cut off by Bruce, the sad bastards). They're also furious that Bruce agreed with journalist Isabel Oakeshott when she said to Abbott that Labour is behind the Tories in the opinion polls. 'This is fake news!', they yelled, like little Trumps, even though a YouGov poll released on the very day QT was broadcast showed the Tories leading Labour by 39 per cent to 34 per cent. Awkward.
The Labour machine's reaction to the QT row has been chilling, even sinister. They've lodged a formal complaint with the BBC. They're demanding that Bruce apologise for her alleged Abbottphobia and even that she kick off next week's show with a statement clarifying the truth – as they see it anyway – about Labour's position in opinion polls. In short, they want a public retraction, a televised repenting, an on-air apology for Bruce's speechcrime of being overly harsh on a Labour MP. We can only hope that the BBC tells Labour to piss off and refuses to bow to its shrill, censorious demands, because if the Beeb were to buckle, if it were to read out a contrite statement approved by Labour HQ, then a terrible precedent would be set: politicians from across the spectrum would feel emboldened to chastise media outlets that questioned or criticised them too rigorously.
A really obnoxious aspect of the Abbott / QT row has been the playing of the race card. Corbyn supporters have casually branded Bruce a racist. They've deduced from the couple of tough questions thrown at Abbott during one episode of QT that the BBC is institutionally racist. They see the grilling of Abbott as a microcosm of the racism that they think benights the whole of Britain – nothing better captures the modern left's distance from, and disdain for, ordinary people than their conviction that racist hatred lurks in every nook and cranny of society. These race-card antics are incredibly demeaning – to black people more than to the BBC. The suggestion is that blacks cannot handle robust debate. It will wound Ms Abbott if she is singled out for difficult queries. What do these people want? Abbott to be given an easy ride? Kid gloves for black female politicians? Such differential, softly treatment would of course be far more racist than anything Bruce has ever said or done.
But if you dig down into this story, it becomes clear that it isn't actually the BBC that Labourites are unhappy with – it's the Question Time audience. Abbott undoubtedly got a rough ride on QT, but primarily from the audience, not Bruce. And that is very awkward indeed for Corbyn's Labour since this episode of QT was filmed in Derby, a largely working-class, traditionally Labourite city. So in her Independent article about the QT row, Abbott criticises Bruce and her researchers, yes, but it is clearly the plebs in the audience who jeered at her and applauded her critics whom she really detests. 'I have never had such a horrible experience as I had in Derby last week', she says. She claims 'the audience were wound up against me' by the Beeb before the show started. She says QT is now all about 'red-faced men [in the audience] abusing politicians'.
Those dreadful little people, with their reddened skin and pesky intolerance of politicians' bullshit. We know what she means by 'red-faced men' – she means 'gammon', the dehumanising term used by bourgeois Corbynistas to describe men lower down the social ladder who like Brexit and don't like Corbyn. If anyone wound up the audience against Abbott, it was Abbott herself. At one point she physically wagged her finger at the largely working-class audience and snootily instructed them: 'If I was a worker in this region I would be very worried indeed about No Deal.' Audience members, many of whom were clearly quite keen on having a No Deal Brexit, physically and audibly bristled at this, as well they might: the plummy doyenne of London leftism come to lecture them about their lives and their beliefs.
Labour is horrified by what happened on QT because it exposed the yawning chasm that now separates the Labour elite from the party's old grassroots support base. This was writ large on QT – the anti-Brexit, anti-No Deal Labour luvvie coming face to face with 'red-faced' (ie, working-class) men and women who love Brexit. It summed up Labour's aloofness and its patrician style. Abbott absolutely embodies the party's patrician style. She is a master in the art of talking down to people. The closed eyes, the slow, patronising speaking style, the barely disguised disbelief that she must once again explain some perfectly simple point to us cloth-eared plebs who just won't listen. The superciliousness, the finger-pointing, the open disgust with the 'red' men who voted for Brexit: if Abbott is unpopular, it isn't because of her race – it's because her demeanour speaks volumes about where Labour is at right now.
The now infamous episode of QT wasn't about Bruce vs Abbott: the real divide it illuminated is between the Labour leadership and working-class Labour supporters; between the woke bourgeoisie of the Labour elite and the community-oriented, pro-national independence electorate in old Labour strongholds; between a Labour machine that wants to sell out Brexit entirely by keeping Britain in a permanent customs union and tied to the Single Market and working-class people who want out of the EU, deal or no deal. Abbott and her online cheerleaders aren't angry with Bruce – they're angry with the lower orders, the gammon, the riff-raff.
Brendan O'Neill is editor of spiked and host of the spiked podcast, The Brendan O'Neill Show. Subscribe to the podcast here. And find Brendan on Instagram: @burntoakboy
Picture by: Getty.
Join Brendan O'Neill, Nadine Strossen and Paul Coleman at 'Should we be free to hate?', a Spiked US panel discussion in NYC on 29 January. Get your free tickets here.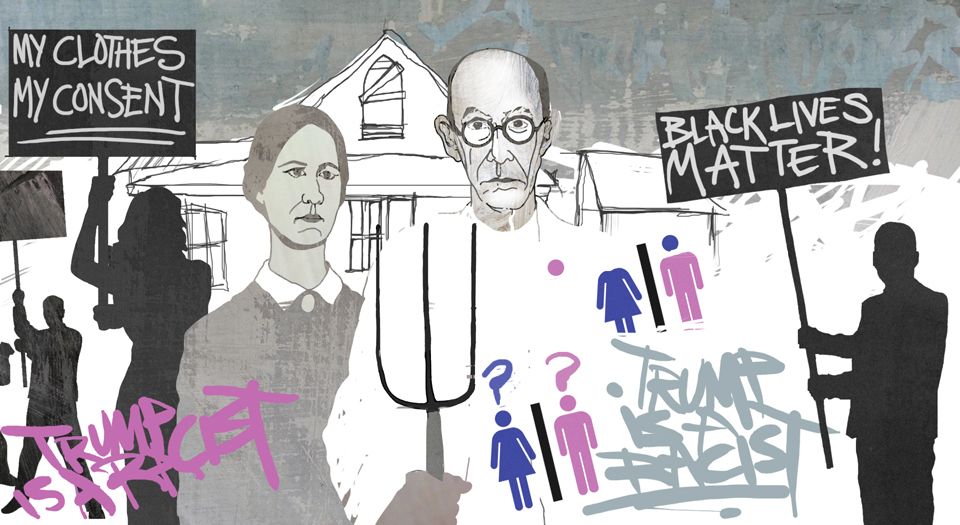 Should we be free to hate?
Spiked Event
Tuesday, January 29, 2019 – 6.30pm-8pm
New York Law School,
New York, NY
Brendan O'Neill, Nadine Strossen and Paul Coleman
To enquire about republishing spiked's content, a right to reply or to request a correction, please contact the managing editor, Viv Regan.