The culture war Down Under
What a New York Times writer missed about Australia.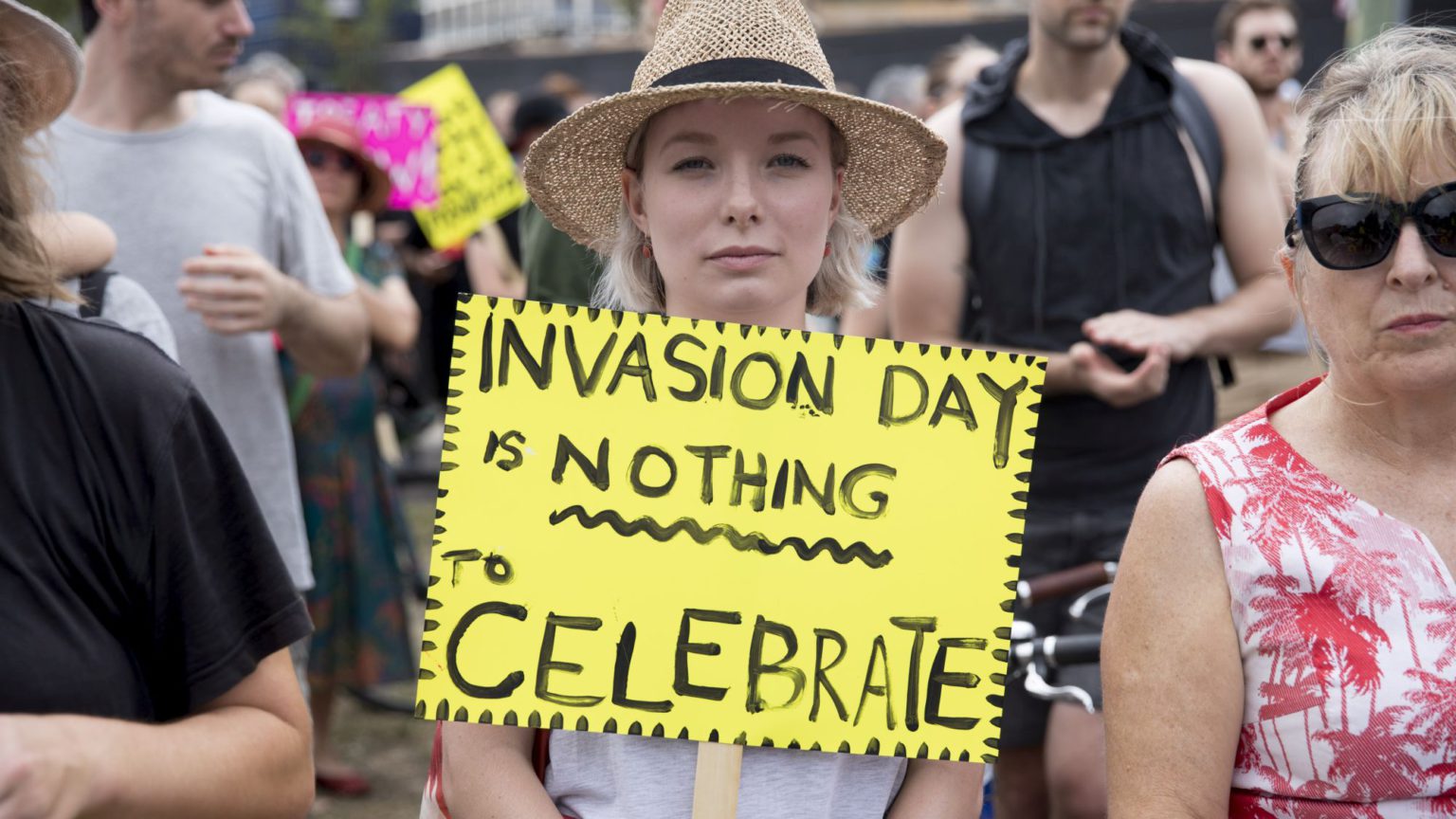 There are few things as routine as an east-coast American journalist returning from vacation in a far-off land to heap praise on their newfound wonderland, without necessarily understanding the local situation.
Enter stage right, Bari Weiss, New York Times staff editor and writer, with her piece: 'Australians Have More Fun'. As an Australian new to London, recovering from a winter cold, I cannot help but nod along to her tales of a laid-back, friendly and warm nation that suffers from too much self-doubt.
But Weiss's assertion that 'Australians are also, mercifully, not in the midst of a raging culture war' does not ring true at all. It may be impossible for any nation to reach the cultural tension embodied in Trump's America or Brexit Britain. But it is wrong to think that a few weeks spent sipping mimosas on the beach over summer can give you an insight into a nation's political divides (or lack thereof).
Australia's culture war is alive and real. Just days after Weiss left Australia, the annual Australia Day kerfuffle emerged. On one side, are the cosmopolitan, highly educated cultural elites, who believe that Australian history is nothing but a damning series of mistakes and crimes. They argue that the national day should be moved from 26 January, marking the arrival of the First Fleet, or 'Invasion Day', as they call it. These critics, who will take any opportunity to disparage Australia, were out in force on Twitter following Weiss's article.
On the other side, are the 70 per cent of Australians who oppose changing the date. Last weekend, prime minister Scott Morrison made clear his opposition to the date change, declaring that he would force local councils to hold citizenship ceremonies on Australia Day (some councils have refused).
A cynic might suggest that this is an attempt by the struggling Liberal government to drive a wedge between the Labor opposition's cosmopolitan, urban voters and activists, who dislike Australia Day, and its more numerous patriotic, suburban voters, who back it. With an election just months away, opposition leader Bill Shorten, smelling the stench of power, refused to take the bait and vowed to keep Australia Day on the same date.
Nevertheless, the Greens continue to agitate for a date change and thousands will attend Invasion Day rallies in the major cities. The national broadcaster has changed the date of the annual Triple J Hottest 100 countdown, which normally marks Australia Day, and another round of Guardian editorials will no doubt push for change.
In my book, Democracy in a Divided Australia, I explore the emerging identity, lifestyle and cultural divide that has come to supersede and undermine the traditional, economic divide between the socialist left and the free-market right. The emergence of a highly educated, professional, post-materialist class, with a different set of priorities, has created a new cultural wedge in Australian politics. Inspired by David Goodhart's Road to Somewhere, I argue that Australia is divided between the progressive, cosmopolitan 'Inners' and the traditionalist 'Outers'.
Inners are a minority, but they dominate the upper echelons of Australian society – from politics and the bureaucracy to the media, civil society, universities and corporations. Meanwhile, Outers feel frustrated with and increasingly disenfranchised by the current political order. Both major parties are struggling to speak to a divided electorate, causing immense political chaos, epitomised by Australia's five changes of prime minister over the past decade. (I put together a helpful, if simplified, quiz which can tell you whether you're an Inner or an Outer.)
While arguments about tax and economic policy, health and education continue, there are a series of new issues which have come to take prominence and inspire the most fury. These include Australia Day and Anzac Day, crime and terrorism, freedom of speech and educational content, history and national identity, immigration and refugees, climate change and the environment, whether Australia should become a republic, the treatment of Indigenous Australians, and Australia's place in the world. The cultural flashpoints are numerous.
Australia is of course not alone in this, and these battles are nowhere near as intense as they are in Britain, the United States and much of Europe. However, sunny Australia is not immune to the challenges posed by an increasingly polarised electorate, an ongoing political debate about identity, and a political class struggling to respond to a divided public.
Matthew Lesh is the head of research at the Adam Smith Institute and an adjunct fellow at the Institute of Public Affairs in Australia. Buy his book, Democracy in a Divided Australia, here.
Picture by: Getty.
To enquire about republishing spiked's content, a right to reply or to request a correction, please contact the managing editor, Viv Regan.