Judith Rich Harris: against nurture
Remembering the grandma from New Jersey who changed psychology.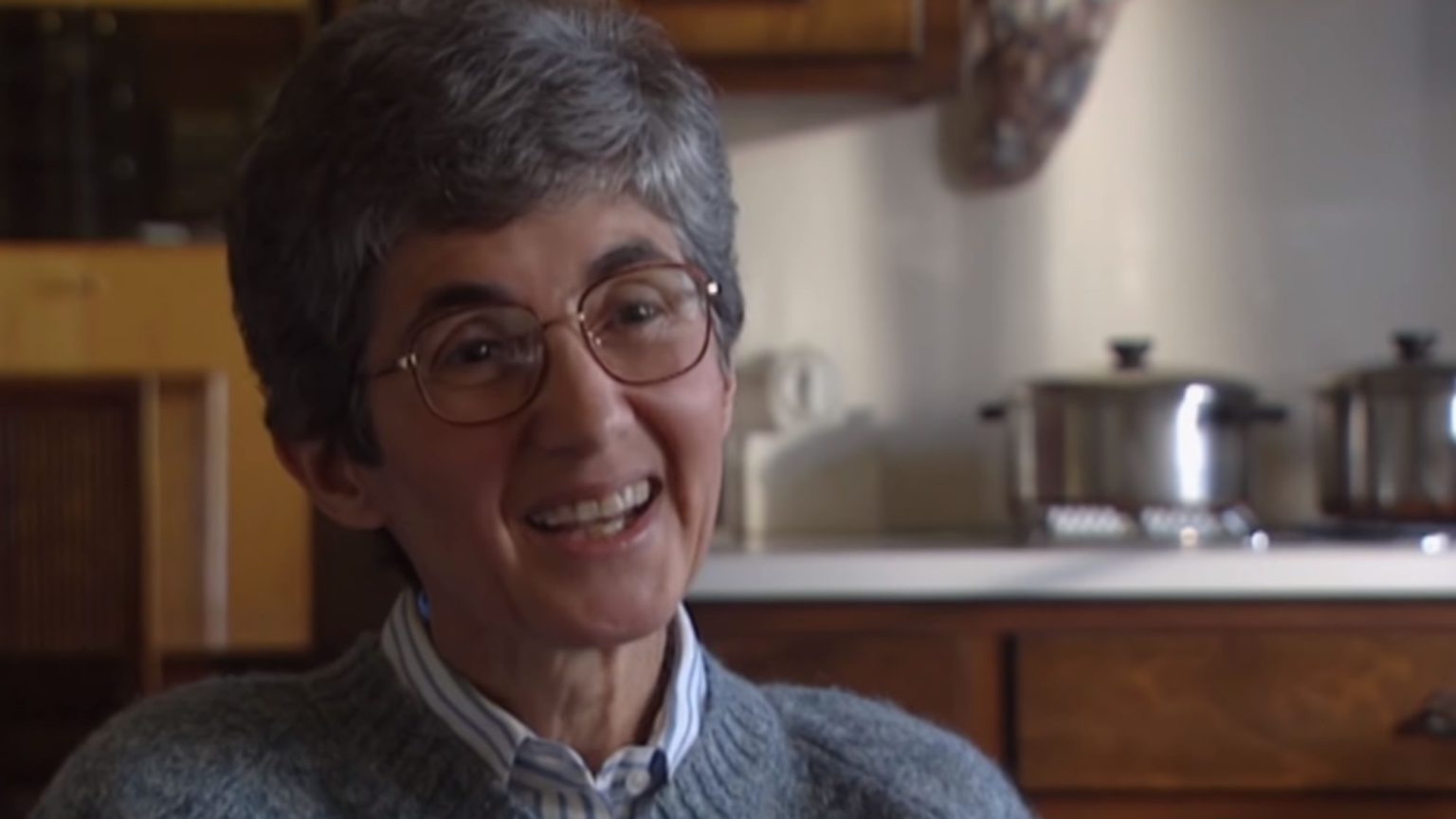 In one of my first email exchanges with Judith Rich Harris – the American psychology researcher and author, who sadly died just before New Year – I told her that I had managed to work her book, The Nurture Assumption, into every conversation for weeks. So much so that my husband pulled me up when I neglected to mention it over dinner: 'What? Judith Rich Harris has nothing to say about meatloaf?' I replied: 'I bet she would if she were here!'
'You've got me pegged', Harris told me. 'I've got more opinions than I know what to do with.'
When I interviewed her for spiked back in 2009, she was putting the finishing touches to the second edition of The Nurture Assumption: Why Children Turn Out The Way They Do, and, lucky for me, she was keen to take every opportunity to correct some of the misconceptions about the book that had proliferated since its publication 10 years earlier.
When The Nurture Assumption first appeared in 1998, most psychologists assumed that human personality and behaviour were a product of socialisation, and particularly the environment at home. This view was exemplified in a popular poem published in 1971. Dorothy Law Nolte's poem, 'Children Learn What They Live' hung on the walls of schools, childcare centres and pediatricians' offices. It read, 'If children live with criticism, they learn to condemn / If children live with hostility, they learn to fight… If children live with acceptance, They learn to love', and so on.
Psychologists took this idea even further, suggesting an individual's temperament and personality traits, such as aggressiveness, agreeableness and nonconformism, could be entirely explained by his or her social conditioning. Even something as fundamental as gender was presented as a consequence of upbringing. Dr John Money, a psychologist and sexologist from Johns Hopkins, even went so far as to suggest that one twin boy, David Reimer, whose penis had been severely damaged in a surgical accident in infancy, could be successfully raised as a girl. (He was wrong and managed to destroy Reimer's life, and his own career, in the process.) Child-rearing, or parenting, as it was starting to be called then, was bedeviled by unprecedented levels of parental self-consciousness and bad expert advice.
Harris told me she had this in mind when she was writing The Nurture Assumption. 'I hoped that parents would feel less guilty about every little thing they do, and that they would be more spontaneous and natural', she said. But she was also fiercely motivated to follow the evidence in pursuit of the truth – wherever it might lead and no matter whom it might offend. It was this dedication that led Harris – who had been kicked out of Harvard's department of psychology because, in her own words, 'they didn't think I'd amount to much' – to the conclusion that the prevailing wisdom about child psychology was wrong.
It all started when she got sick. In the years after graduate school, Harris married and raised two daughters with her husband Charles Harris. But then she became chronically ill. Confined to her house and sometimes her bed, she decided to revisit her earlier career as a psychologist. It was then that she began to notice that the evidence for the role of nurture in children's lives actually wasn't very good. In fact, it was pretty bad, based on faulty premises, and poorly designed and statically insignificant research. She set about solving the mystery – she often likened herself to a detective – of why children turn out the way they do.
She summarised her ideas in a 1995 article for Psychological Review. Her thesis was that children are not simply lumps of clay, moulded for better or worse by their parents, but active agents in their own socialisation, more influenced by groups and context than their parents. This set the field of psychology back on its heels. She outraged many important people. She was criticised for her lack of academic credentials and dismissed as a 'grandma from New Jersey'. Little did they realise who they were dealing with.
Reading her story, I often picture Harris, a diminutive woman with short cropped silver hair, as a sort of Joan of Arc figure. Not only did she eviscerate her critics in The Nurture Assumption, the book that grew out of her original article, but she also went on in her next book, No Two Alike, to advance her own theory of group socialisation and human individuality. Together they formed the basis of a new way of thinking about child development that takes human nature into account.
This may not seem exceptional today, when it has become common to mention evolution in the context of human behavior. Steven Pinker's The Blank Slate, Jonathan Haidt's The Righteous Mind, Alison Gopnik's The Gardener and the Carpenter, Sarah Blaffer Hrdy's Mothers and Others, Peter Gray's Free to Learn, and the work of many others have advanced our understanding of how we learn, and why we do what we do. But this approach to human psychology would have been all but impossible if Harris hadn't popularised it first.
To this day, most of what she had to say about child-rearing seems to have been only partially understood. Harris addressed some of the misunderstandings in my interview with her. It particularly irked her that the media condensed her message into the idea that 'parents don't matter'. 'What I actually said', she told me, 'was that parents have no long-term effects on their children's personalities or on the way that they behave when they're outside the home. That doesn't mean that parents don't matter – they have other roles to play in their children's' lives. If I convince you that you can't modify your husband's personality, would you conclude that Wives Don't Matter?'
Twenty years on from The Nurture Assumption, few parents today really believe it is possible to mould children to be musicians, dancers or athletes if they have no natural talent or inclination, or to turn introverts into extroverts. Most parents are fairly attuned to their children's talents and temperament. But they still believe they can mould them indirectly by curating their experiences.
This helps to explain some contemporary obsessions. Gender-neutral child-rearing is a case in point. Parents who don't want their children to feel limited by gender stereotypes try to control their experience of play, so that girls play more with building toys and boys play more with mini kitchens. A few have even gone so far as to keep their children's sex secret in an effort to prevent other people from treating boys and girls differently.
But, as Harris pointed out, it is not society that is socialising children to be male for female. Children latch on to gender stereotypes without any help from adults. This is because, she said, they are interested in gender as a social category. 'Children', she wrote, 'are socialised – that is, they socialise themselves – by figuring out which social category they belong in and tailoring their behaviour to that of their own social category'. The more pressing question for the future, then, may not be as much about how socialisation itself works, but rather what happens when adults interfere with children's self-socialisation.
Now that Judith Rich Harris has departed the stage, we can only guess what her opinions would be on some of the contemporary child-rearing debates – though, as with the meatloaf, we can be sure she would have an opinion. I will always remember her advice to parents: 'Read some anthropology and social history… child-rearing practices are a product of culture, and since cultures keep changing, child-rearing does too.' But, she added, 'despite the dramatic changes in child-rearing practices that have occurred… people haven't changed'.
That may be her greatest contribution of all.
Nancy McDermott is a writer based in New York.
Picture by: YouTube.
To enquire about republishing spiked's content, a right to reply or to request a correction, please contact the managing editor, Viv Regan.