Why we should leave the EU on WTO terms
Labour must now make the case for a clean Brexit.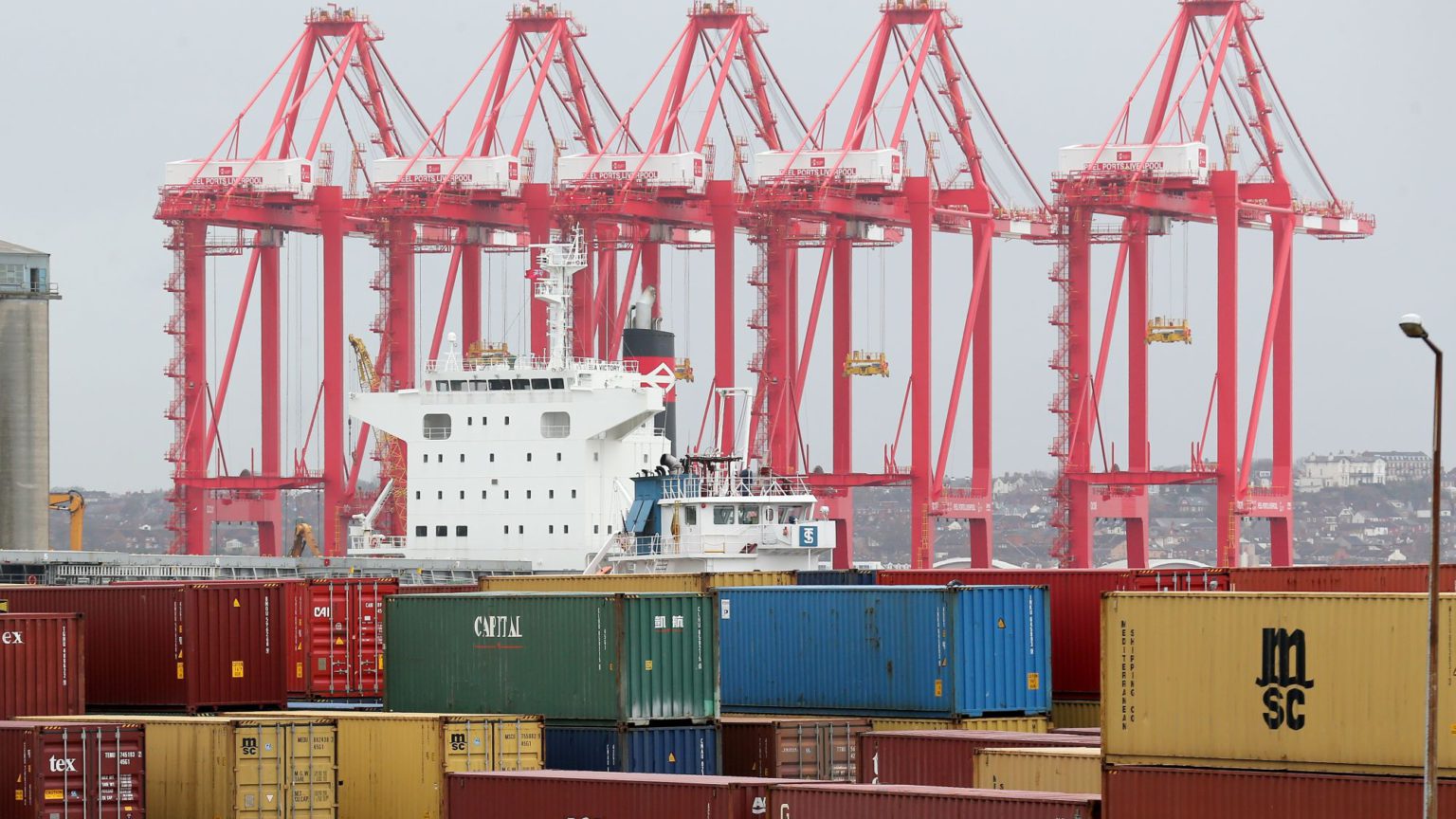 The United Kingdom's prowess was built on global trade. And the strength and innovation that made such trade possible was built on the backs of working people over successive generations. The history of this country is written in commercial contacts. From shipbuilders on the Clyde to mills in Lancashire, from the potters of Stoke to the miners of South Wales and the traders in London, it was ordinary men and women who transformed this country from a small, middle-ranking nation off the coast of Europe into a global free-trading state. It was also these people who secured better working conditions and rights, through the trade-union movement, and who then exported those ideas around the globe.
Many now say the glory days of British industry and commerce are behind us. In fact, outside of the European Union, operating on World Trade Organisation terms, the UK's mighty industrial and commercial spirit could be resurrected, for the benefit of all.
Brexit provides the UK with an exceptional and unique opportunity to take control of its destiny and to revitalise our economy and our communities through an innovative and modern industrial strategy.
This will enable us to compete with the rest of the world by using our experience and skills as a producer. No longer constrained by the oversight of European regulation and courts, which currently direct our focus and imagination on the ever-shrinking market of the European Union, we would be able to look instead to the growing tiger economies of the world and other future markets. Britain's place was ever thus. There is no reason why the great mills of the north should not produce again; there is no reason why British manufacturing cannot once again be a global gold standard.
Free from the rules of Brussels, a future Labour government could support an ambitious and wealth-generating strategy through interventions in the economy, or into specific sectors, to support job creation and to stimulate industry. Existing EU state-aid rules heavily restrict a government's ability to pursue national collective investment. They do this so that the EU's own internal market will face no real competition or distortion by an individual member state. A future Labour government would be able to target state support to boost exports, bringing increased revenue into the Treasury for much-needed spending on public services or national-debt charges. Innovation and opportunity would be the prizes awarded to a future Labour government operating on World Trade Organisation (WTO) rules.
Prime minister Theresa May's withdrawal agreement is a shabby and unpalatable settlement that Labour is right to oppose. WTO terms are far more preferable to Labour voters and to the country as a whole. Operating on WTO terms would be true to Labour's internationalism, as these terms prohibit discrimination and therefore no punitive tariffs or unfair trade barriers could be imposed on the UK. Indeed, the most-favoured nation principle means the UK would automatically be offered the best trading terms of all countries it entered into trade negotiations with, so long as no existing preferential agreements were in place. For Labour, this would be a tremendous step forward: a future Labour government would be best placed to ensure that fairness was placed at the heart of our trading-policy guidelines.
Since the EU referendum, a host of countries have announced their desire to enter into free-trade agreements with the UK. Not least a significant number of Commonwealth countries, who, since we joined the Common Market, have faced unfair and restrictive conditions due to the EU's external tariff. When the UK joined the EEC, for the first time tariffs were imposed on a host of products in developing Commonwealth countries. This was extremely harmful to those nations. Their own growth was hindered as a consequence. Once we leave, Britain will once again be able to engage more positively with the great family of nations in the Commonwealth. This can only be to our advantage, as many of the great tiger economies, such as Singapore and India, are already there, and the great economies of the future, including South Africa, Kenya and Nigeria, are friends and allies of ours. Many of our own people have firm and deep links to these countries, and these bonds of friendship and kinship will yield more fruit.
One of Labour's fundamental tests for the Withdrawal Agreement has been to ensure that no hard border on the island of Ireland exists following the UK's withdrawal from the EU. This is indeed right and proper. And it is important to note that the European Commission, the British government and the Irish government have said that whatever the outcome of the negotiations, no hard border will be erected. Under the safe haven of WTO terms, no hard border would be necessary – all that would be required is the bringing together of administrative processes similar to methods used in various countries around the world.
It is time for Labour to take the lead. The government is in chaos and presiding over division and confusion. Business, industry and voters want certainly and a plan so that they can organise their affairs appropriately and in good time. World trade is in the British psyche. Internationalism is at the core of Labour's ideals and principles. The two go hand in hand. The UK's greatness is found in its people. After we leave the EU, a future Labour government could harness that greatness and turn the UK into a key industrial and economic power of this century.
To enquire about republishing spiked's content, a right to reply or to request a correction, please contact the managing editor, Viv Regan.