Normal People: an antidote to sexual paranoia
Sally Rooney's hit second novel is a refreshing take on modern intimacy.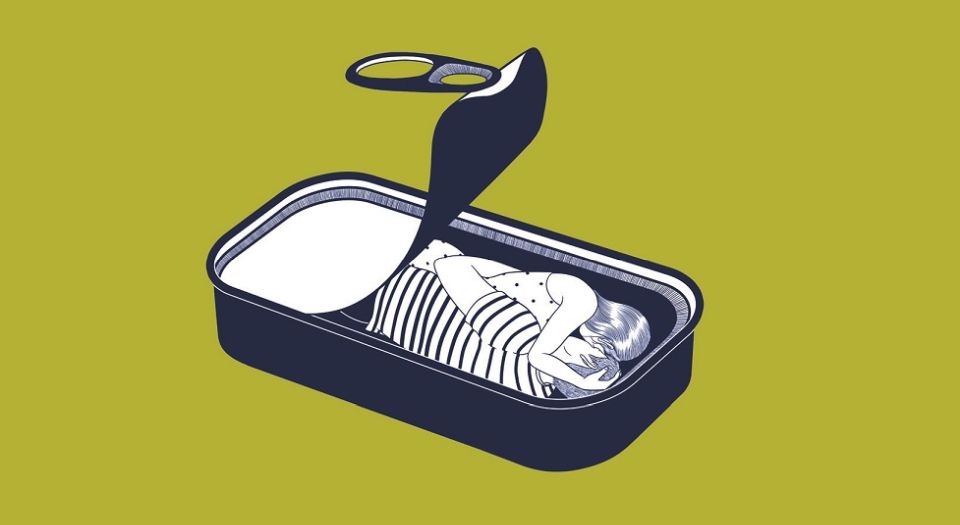 Love stories are notoriously hard to get right. Which makes it all the more impressive that Sally Rooney, a 27-year-old Irish author, has managed to do so not once, but twice. Her debut novel, Conversations With Friends, won a string of awards. And her latest, Normal People, has sold tens of thousands of copies and left readers like me missing their bus stops to finish just one more page.
Normal People follows Marianne, a rich oddball, and Connell, a working-class social recluse, on their journey into young adulthood. Connell's mother is employed as a cleaner by Marianne's family, and the book opens with the two teenagers alone together in the kitchen after school. They form a secret relationship (Connell is initially embarrassed to be seen with Marianne in public) that ends in tears. Years later they strike up a not-so-secret relationship at Trinity College Dublin, which also ends in tears.
In Normal People, Rooney wrestles with the question: can you ever really know how someone else feels about you?
Rooney is interested in the contest between lovers for power over the relationship. Conversations With Friends follows an extramarital affair between Frances (a poet in her early twenties) and Nick (a significantly older actor). Rooney writes her young women as, at least initially, in control. Frances uses her wit and practiced nonchalance to come out on top of the secret flirtatious emails she exchanges with Nick. Similarly, in Normal People, Marianne's blunt personality and intensity make Connell feel that 'being alone with her is like opening a door away from normal life and then closing it behind him'.
Neither Frances nor Marianne are doormats. Both know what they want, and both get it. The obvious difference in class between Marianne and Connell in Normal People ratchets up the sexual tension. Connell 'fears being around' Marianne because of 'the confusing way he finds himself behaving, the things he says that he would never ordinarily say'.
This starts to change, however, when sex becomes involved. And this is where the contemporary, post-#MeToo anxieties around sexual interaction start to creep in to the story. After her and Connell's first kiss, Marianne 'weakly crumpled off the seat, down on to the floor with her legs stretched out in front of her like a rag doll'. Perhaps Rooney is expressing the feminist argument that sex puts power into men's hands. Marianne is left drained, powerless and emotional after having sex with the man she is falling helplessly in love with.
But Normal People is by no means a response to the #MeToo movement. Indeed, Rooney's ability to portray both the longing and fear involved in sexual relationships subtly challenges the current panic about sex. She is not afraid to make her characters vulnerable, but in such a way that makes clear they are not victims. Risks, mistakes and upset are all part of being a 'normal' person in a 'normal' relationship.
Both Connell and Marianne are deeply nervous about sexual interaction. But they manage to be intimate with one another nonetheless. Rooney is a master of passion. When Connell thinks 'of her small wet mouth', he suddenly 'runs out of breath'. And when Connell's heart races, yours does too. Some of the sex scenes made me slam the book shut on crowded public transport.
However, the power of Rooney's writing lies not in shock tactics, but in the quiet intensity of moments of deep intimacy. At one point, at university, Connell and Marianne whisper to each other in bed about their past. Marianne asks Connell if he would have asked her to the debs (the Irish version of a grad ball) if he could go back in time. It is an incredibly vulnerable moment. The scene ends in perfect silence: 'They kept holding hands under the quilt, even after they went to sleep.'
If you're a sucker for romance, Normal People is 2018's answer to The French Lieutenant's Woman – it will leave you stunned. But prepare to feel uncomfortable, too. Rooney's portrayal of love and relationships is raw and sometimes disconcerting, which is what makes it feel so resonant and real.
It is not without its flaws. There are points at which Marianne, convinced that she is worthless and unlovable, threatens to turn into a millennial cliché. Meanwhile, Connell gets into punch-ups and muses about being misunderstood. But they are nevertheless convincing as self-indulgent university students – the people who have the most time on their hands and are thus prone to bouts of irritating introspection.
Nevertheless, Rooney manages to penetrate modern sexual paranoia and produce a heartbreakingly beautiful love story. It is rumoured that Rooney's third novel is on the way – she has readers worldwide waiting with bated breath.
To enquire about republishing spiked's content, a right to reply or to request a correction, please contact the managing editor, Viv Regan.