2018: the fight for abortion rights gets real
This year we made some historic gains for women's freedom.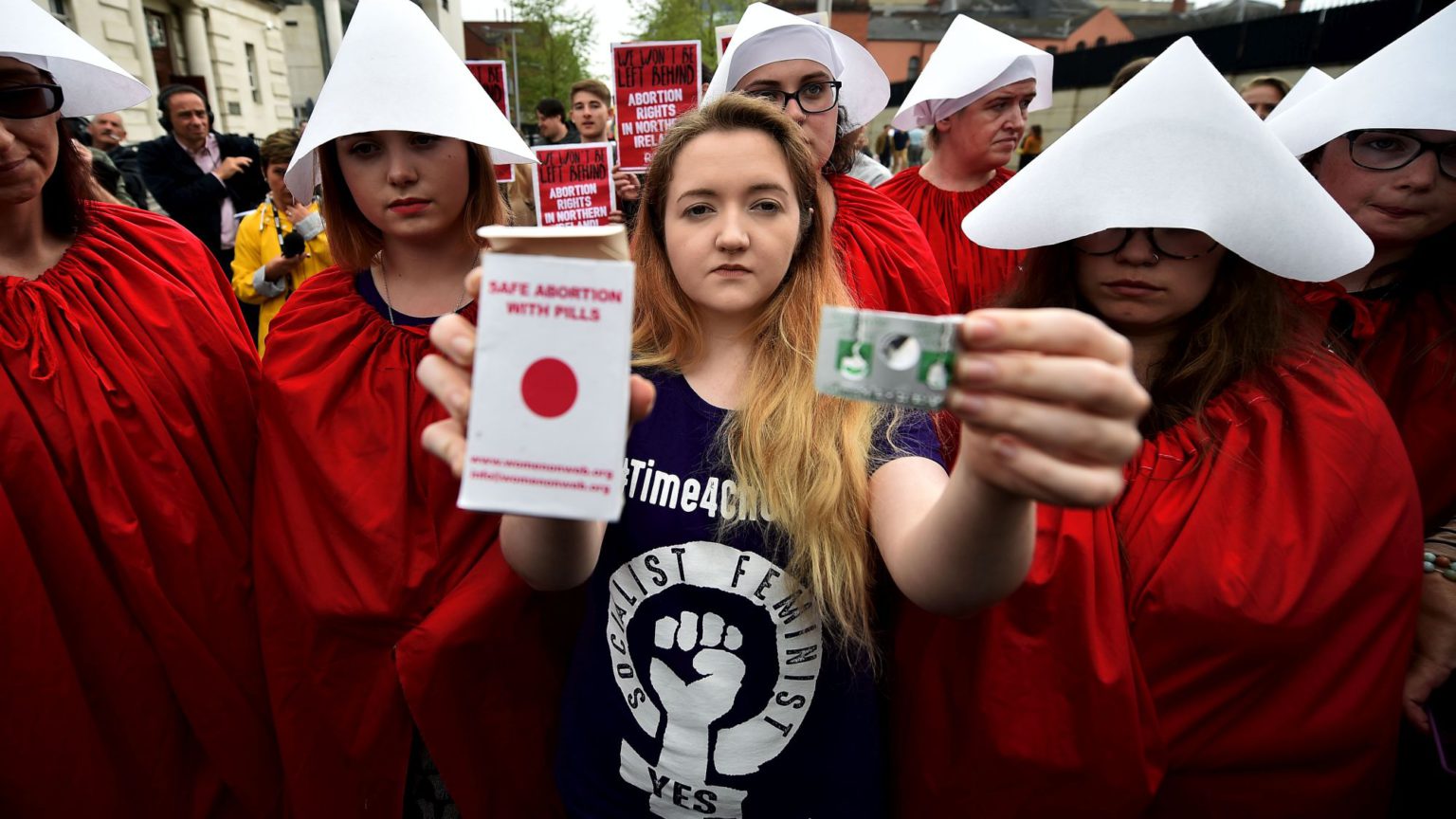 2018 has been a big year for pro-choice campaigners. Across the world, women (and men) have argued for more liberal abortion laws – and in some cases they won the argument.
First there was Ireland. In May, 'Yes' voters won a landslide victory in a referendum to repeal the Eighth Amendment to the Irish Constitution. The Eighth Amendment enshrined the 'right to life' of the unborn, meaning that abortion in the Republic of Ireland was prohibited even in cases of fatal fetal abnormality, rape and incest.
The Yes side won with 66.4 per cent of the vote. It was a radical campaign in many ways. Challenging conventional stereotypes about backward 'bog people', an RTÉ exit poll showed that 63 per cent of rural voters had voted Yes, including 52.5 per cent of farmers. Irish politicians had, for years, refused to engage with the issue of women's bodily autonomy, so the Irish people took the matter into their own hands and delivered a pro-choice win for women.
But the vote to repeal the Eighth didn't only affect women in the Republic. Almost immediately after the result was announced, pro-choice campaigners across the border in Northern Ireland ramped up their demands for abortion rights. Northern Ireland criminalises abortion outright under the 1861 Offences Against the Persons Act. This could be about to change. British MPs have tabled a bill to scrap the 1861 act, which passed its first reading by 208 votes to 123 in November.
If it goes ahead, it could force progressive change for abortion rights not just in Northern Ireland, but also across the UK. The 1967 act in Britain only protects doctors from prosecution, meaning that, for women, 'procuring an abortion' is still technically illegal. The thing that most pro-choicers desire – real decriminalisation of abortion – could soon become a reality thanks to the momentum created by the Irish vote this year.
In other parts of the world, the picture is more mixed. In March, Polish women took to the streets in their thousands to stop a bill being passed that could have outlawed abortions in cases of 'fetal impairment'. Abortion rights in Poland are severely restricted. The so-called Black Friday protesters had already come out in 2016 to defend the few paltry abortion rights Polish women enjoy.
Also this year, the parliament of Cyprus passed minor reforms to its abortion law, meaning women would not have to prove there was a risk to their health in order to access abortion services in the first 12 weeks of pregnancy. The reforms also mean women who have been raped no longer need confirmation from the police to access abortion up to 19 weeks.
In June, the Argentinian House of Deputies approved a bill that decriminalises abortion up to 14 weeks – but then the Senate shot down the proposed reforms, and once again protesters took to the streets.
The situation is also concerning in the US. President Trump has been threatening to row back on Roe v Wade, the Supreme Court decision that has framed US abortion law since 1973. He long promised to appoint Supreme Court judges who are dedicated to rolling back women's access to abortion services. In 2018, he made good on these promises, most significantly with his appointment of justice Brett Kavanaugh, who is believed to be in favour of tighter controls.
In a speech addressing anti-choice protesters at the March For Life at the start of 2018, Trump said Roe v Wade has resulted in 'some of the most permissive abortion laws anywhere in the world… it is wrong, it has to change'. Some anti-choice states have felt emboldened by the president's stance, and have proposed bills which threaten women's ability to access abortion services. The Ohio House of Representatives recently passed the 'heartbeat bill', which would penalise doctors who perform abortions when a fetal heartbeat can be detected (which is sometimes as early as six weeks).
Clearly we still have a fight on our hands. But one thing is for sure: abortion rights are no longer a fringe issue. Pro-choice activists have successfully put women's bodily autonomy front and centre in political debates. No country can truly claim to be 'free' and 'liberal' if it restricts a woman's ability to make one of the biggest decisions of her lifetime – whether or not to have children. Activists and protesters have set the tone for a new year filled with a renewed determination to secure women's freedom.
To enquire about republishing spiked's content, a right to reply or to request a correction, please contact the managing editor, Viv Regan.