The year of trans tyranny
In 2018, trans activism became even more violent and censorious.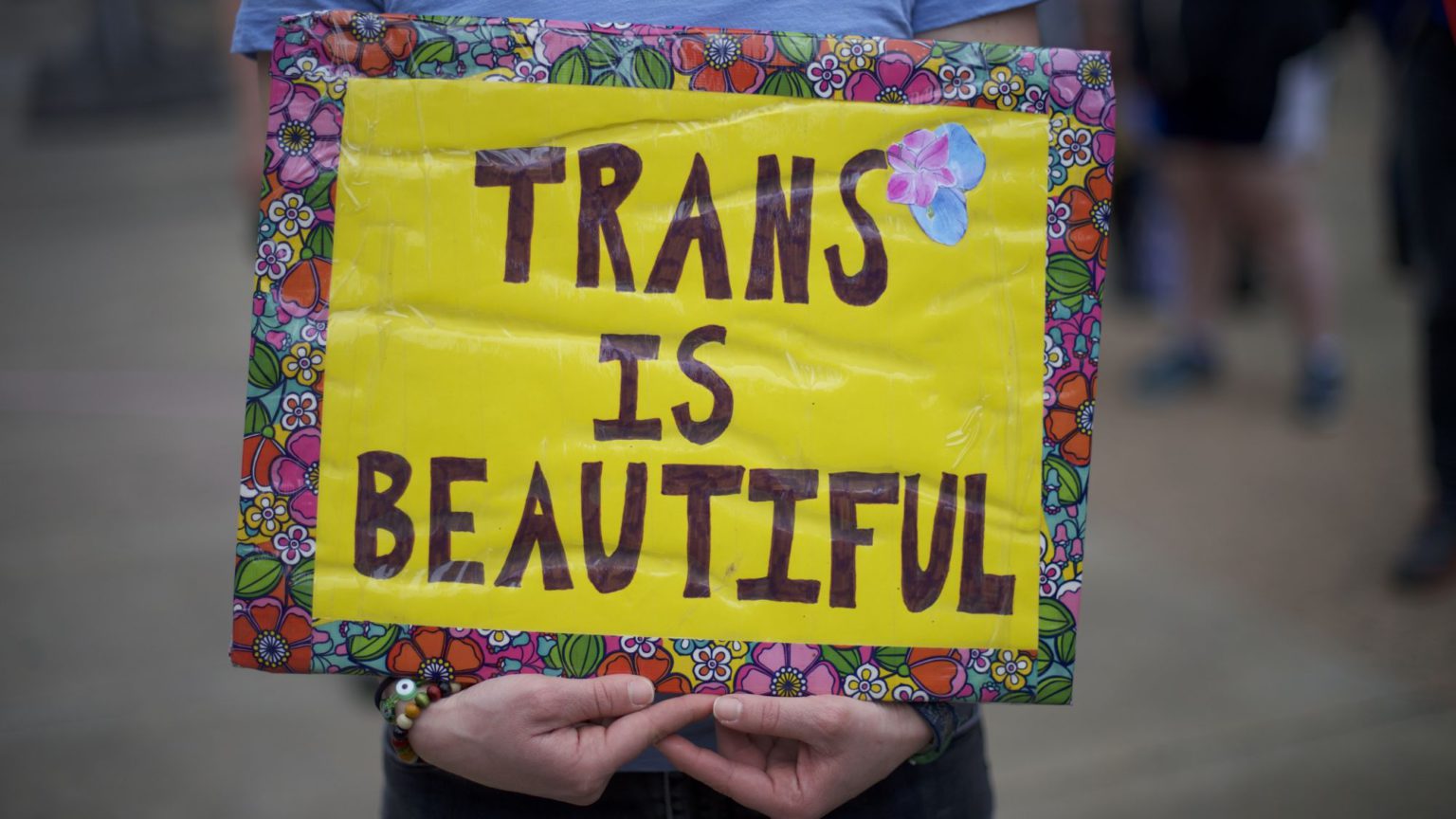 Who could have guessed, even a decade ago, that in 2018 the word 'woman' would be treated as an expletive? It's become a dangerous word, either erased from public life altogether or discussed in apologetic, hushed tones. Bizarrely, what 'woman' signifies now needs explanation. But anyone brave enough to define women in relation to biology, to make reference to 'sex' or 'female', risks vilification and public shaming. In a very short space of time we have moved from the premise that men and women exist as fundamentally distinct biological entities with tolerance shown to a small minority of people who chose to live differently, to transgenderism as an ideology that insists all aspects of public life must comply with its demands.
2018 was the year the government consulted over proposed changes to the Gender Recognition Act. The consultation was never intended to question the right of transgender people to exist, still less to threaten legal rights and protections women have won. It did, however, ask about the processes individuals should have to go through in order to be legally recognised as a member of the opposite sex. The proposed changes will do away with the necessity for medical diagnoses, surgery, or living as member of the preferred sex for a substantial period of time. Instead, self-identification, a simple declaration, will be enough for a man to become a woman in the eyes of the law. As many women have pointed out, this erodes all meaning from the concept of sex and permits biological males entry into women-only spaces, such as public toilets, refuges and prisons.
Unsurprisingly, women wanted to discuss the impact that the changes to the Gender Recognition Act might have on their lives. But even having this discussion, just the suggestion that 'woman' might mean more than a feeling (however apparently innate or supposedly genetically determined), was seen by activists as denying the right of trans people to exist. All hint of debate had to be wiped out. Women wanting to meet had to plan in secret, revealing venues only at the last minute and risking violent attack if they were discovered. Even then, public meetings, such as one planned to take place at a council building in Leeds, were cancelled following accusations of transphobia. A spokesman said the feminist group's values were 'not in line with Leeds City Council's values and policies on equality and inclusion'.
At every point, public officials, members of the establishment, have acquiesced to the demands of the trans lobby without pause for reflection. When Maria Maclachlan appeared in court to give evidence against Tara Wolf, a young male trans activist who had physically assaulted her ahead of a meeting on the Gender Recognition Act, the judge stopped proceedings to insist Maclachlan refer to the defendant as 'she' throughout the trial.
On campus, academics who question trans thinking have found themselves subject to abuse and calls for their research to be shut down. Activists drew up a list of 'dangerous' women – people such as Professor Rosa Freedman, an expert in human-rights law who argues males should not have access to women's refuges, and Professor Kathleen Stock, who has questioned whether the category of woman should be expanded to include men who identify as women. These women are accused of spreading 'hate speech' and being a threat to the safety of students. It's not just in the UK. Brown University in the US withdrew its own study on transgender youth because it found that social media and friends can influence teenagers to change their gender identity following complaints that the research 'might invalidate the perspectives of members of the transgender community'.
Meanwhile, in London the Wellcome Collection decided it was best to avoid controversy by entirely removing the word 'women' from one of its events. It referred instead to 'womxn'. Wellcome was following in the footsteps of the National Union of Students, which chose to abolish women's toilets at its annual trans conference. Organisers boasted of 'a disabled toilet with a gender-neutral sign, gender-neutral toilets (formerly women's toilets), another disabled toilet and men's toilet'. While men clearly still existed, the gender formerly known as women had been effectively neutralised.
New words are created in order to avoid the apparently offensive term 'women'. In New York, Planned Parenthood celebrated the end of the tampon tax by calling on 'menstruators' to #TweetTheReceipt. The Guardian followed suit and, in a now corrected article, asked 'menstruators' to comment on their experiences of period pain at work. It is hard to know what is worse: the fact that in 2018 women with busy and successful lives were expected to discuss periods and tampons every two minutes, or that they were labelled solely according to this bodily function.
But it did get worse. The charity Cancer Research decided to remove the word 'women' from its cervical cancer campaign. Rather than urging women to go for smear tests, it appealed to 'anyone with a cervix'. As no woman has ever referred to herself as 'a person with a cervix', there's a real danger that misguided deference to trans activists will mean some women end up missing out on medical check-ups specific to their sex.
Sadly, it seems that the interests of women are always now secondary to the demands of the trans lobby. In 2018 a record number of male prisoners in England and Wales transitioned, with more than 20 men now being detained in women's jails. Unsurprisingly, there have been reports of a growing number of sexual assaults on female inmates.
When trans activists fail to convince adults of their cause, they simply turn to children as a more docile and captive audience. This week, teachers in Brighton have been advised by the city council to instruct pupils that 'boys can have periods, too' in new sex-education classes. How this sits with biology classes on reproduction is anyone's guess. 'Menstruation must be inclusive of all genders' – that is the advice to teachers of baffled 10- and 11-year-olds.
In 2018, trans activists have shown themselves to be violent and censorious. No woman is too vulnerable and no child too young to be spared their campaign of intimidation. Tragically, government ministers and local-council officials, judges, medical professionals and the media and cultural elites have either enthusiastically embraced the trans agenda or are too cowardly to challenge it. Thankfully, the majority of people not in these positions – including many trans people – see through the bullying. In playgrounds and parks, shops and buses, people still refer to each other as men and women, boys and girls, without a second thought. I hope it's their voice we hear more from next year.
To enquire about republishing spiked's content, a right to reply or to request a correction, please contact the managing editor, Viv Regan.