Homegrown terror still haunts Europe
The attack in Strasbourg reminds us that Islamist nihilism hasn't gone away.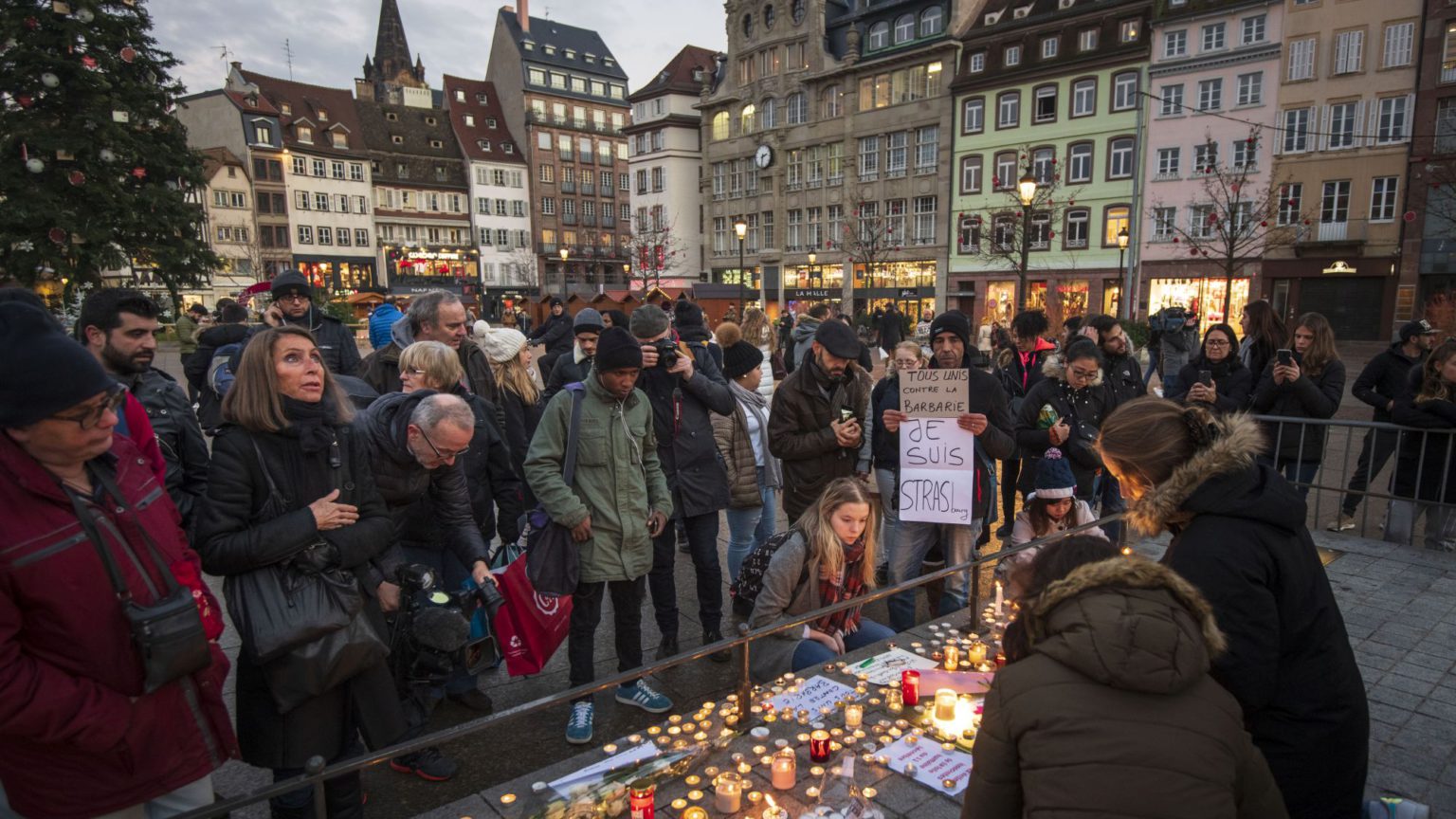 One of the grimmest details to come out of the Islamist attack on a Strasbourg Christmas market last week – in which 29-year-old Chérif Chekatt killed four, left one brain dead, and injured 11 others – was that one of the men killed had emigrated to France to escape the Taliban.
Kamal Naghchband, 44, was a mechanic who rented a garage from a local mosque. He was shot in the head by Chekatt last Tuesday in front of his wife, child and mother. Having fled jihadist terror in Afghanistan, he was slaughtered by a French jihadist in his adopted homeland.
Chekatt was shot dead by police two days after the attack, in the Neudorf neighborhood of Strasbourg, following a 700-strong police manhunt. 'With the death of this terrorist… citizens, like me, are relieved', said Strasbourg's mayor, Roland Ries, after it was all over.
But as the city tries to come to terms with what happened, there are some uncomfortable truths that need to be reckoned with – not least that Chekatt was not some trained ISIS fighter, despatched to the city to wreak havoc, but one of Strasbourg's own citizens, as is so often the case.
Chekatt fit the profile of what French investigators call 'gangster-jihadists' – young men from poor, immigrant backgrounds who turn to Islamist terror after years of petty crime, drug-dealing and gang violence. In his 29 years, Chekatt had chalked up 27 convictions. He was put on a government watchlist, after it was believed he had been 'radicalised' in prison.
The morning of the attack, police arrived at his home; not because they thought he was planning an attack but to arrest him in connection with an attempted murder linked to an armed robbery that went wrong the previous summer. They found a stun grenade, a long rife, ammunition and four knives in his apartment.
French officials have suggested that, having got wind that the police were out to arrest him, he might have decided to go out in a blaze of infamy rather than go back to prison.
The Strasbourg attack reminds us that terrorism in Europe is primarily a homegrown phenomenon. But it also underscores the unsophisticated, sometimes spur-of-the-moment nature of many of these attacks.
As Manuel Navarrete, head of Europol's counterterrorism unit, told the European Parliament earlier this year, terror attacks are becoming more common but less deadly. In 2017, 33 'religiously inspired' attacks claimed 62 lives in EU countries, compared with 135 deaths from 13 attacks in 2016.
That France has in the past two years been spared the mass slaughter it witnessed again and again in 2015 and 2016, wrought by the Paris and Nice and Charlie Hebdo attacks, among others, is welcome. Those atrocities, with body counts in double and triple digits, rocked the nation to its core.
But the fact remains that European men are still periodically turning on and butchering their fellow citizens in the name of Islam. That they are becoming more inept at it is at best a bittersweet consolation.
The mainstream debate about terrorism has barely moved on, either. We are still caught between a left wont to say that explicitly Islamist attacks like the one in Strasbourg – Chekatt shouted 'Allahu Akbar' as he killed and maimed his victims – have nothing to do with Islam, and a right wont to say that they have everything to do with Islam.
One side shushes any criticism of Islamic doctrine, for fear that such loose talk might inflame the alleged prejudices of the masses. The other side clings to a comfortable, 'clash of civilisations' narrative, which fails to explain why even some Westernised, well-integrated Muslims have grown to hate their own homelands and been drawn towards the blackest of outlooks.
In an interview on French television this week, Chekatt's father said his son was a supporter of ISIS, and had told him it was 'fighting for a just cause'. But he says he had no sense he was planning this attack. ISIS claimed Chekatt as a 'soldier of the Islamic State', but in such a way that suggested he was 'inspired' rather than directed by it.
The French authorities are similarly suggesting this wasn't a premeditated attack. 'In prison he encouraged the practice of religion in a radical form, but there was nothing in his way of life to suggest he was planning to act', said France's deputy interior minister, Laurent Nunez.
Some might see that as back-covering, given Chekatt was known to security services. And perhaps it is. But the scrappy, maybe even spontaneous, nature of this atrocity is perhaps even more worrying than if it had been planned and coordinated from afar.
What is terrorising Europe is not an organised jihadist insurgency, but a brewing nihilism, to which jihadist slaughter offers some young Muslims an attractive outlet. And as Kamal Naghchband, our Afghan emigre, found out, it can be just as deadly.
Tom Slater is deputy editor at spiked. Follow him on Twitter: @Tom_Slater_
Picture by: Getty
To enquire about republishing spiked's content, a right to reply or to request a correction, please contact the managing editor, Viv Regan.