Theresa May's cowardice knows no bounds
Brexit lies in tatters. The anti-democrats are circling. And it is all her fault.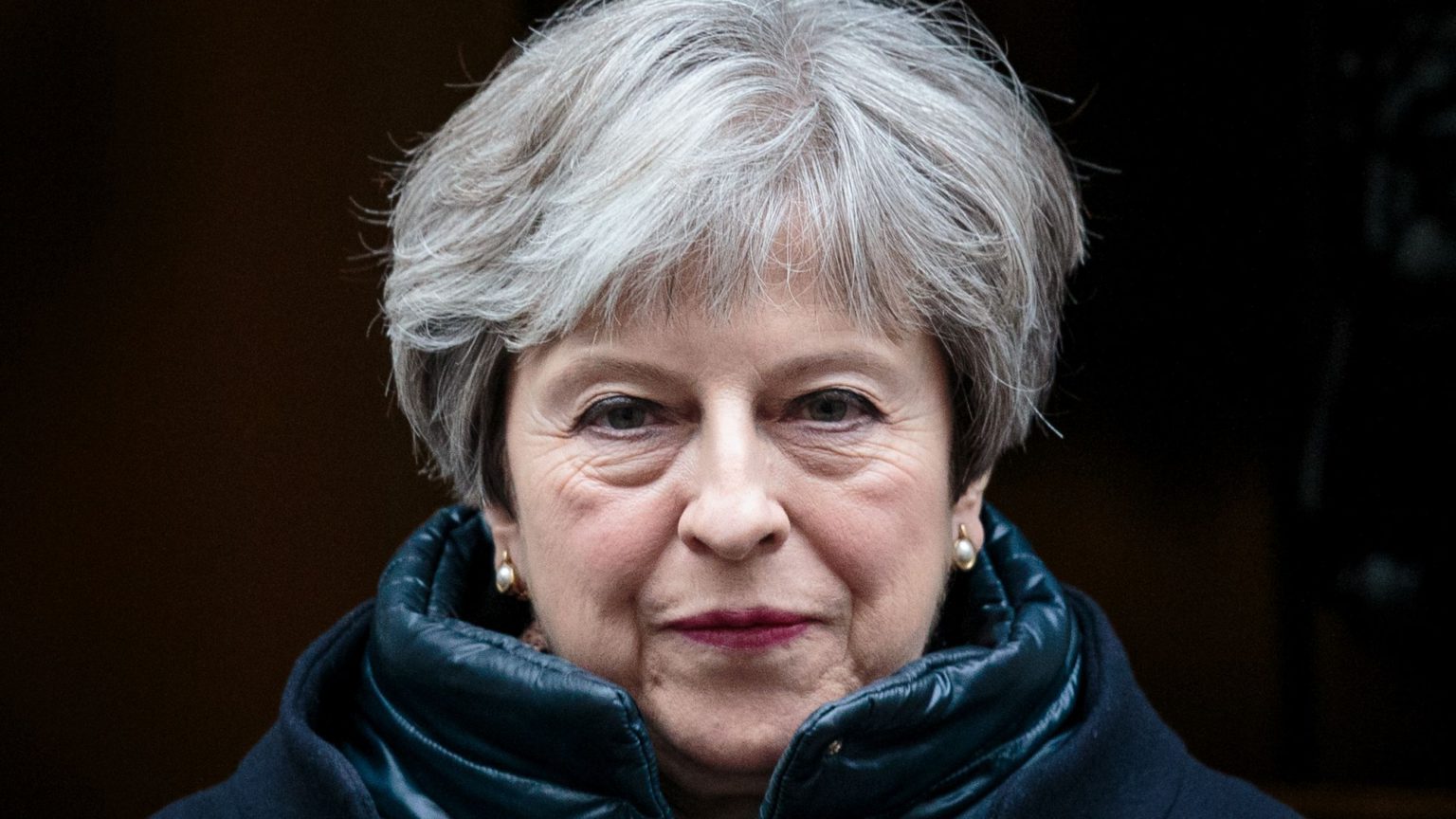 A death delayed, but for how long?
Theresa May's decision to postpone the vote on her Withdrawal Agreement – a Brexit deal so humiliating, such a thorough capitulation to Brussels, that it has dismayed Leavers in parliament and left Remainers feeling cocky about a full reversal of Brexit – will spare her a crushing defeat in the House of Commons tomorrow, one that would in all likelihood have brought down her government.
But she still has no obvious way out. She plans to go back to Brussels to push for more concessions, particularly on the much-maligned backstop, so unpopular with Tory Brexiteers. But the EU insists it will not reopen the text. The most it seems she can hope for are meaningless 'clarifications' that would do nothing but confirm how beholden she is to this sell-out deal.
She kicks the can down the road again, then, for no other reason than to keep her premiership going for a few more days and weeks.
May will go down in history as one of the most cowardly politicians ever to occupy No10. First for caving in to Brussels' demands and second for refusing to face the consequences of doing so.
And in trying to hold on to power she has forgotten the basis on which she holds it – the command of a majority in parliament and the support of the public at large. She now has neither.
What is worse, her shafting of the 17.4million who voted to leave is not what has cost May her authority. Her deal, particularly the backstop, which if triggered would leave us indefinitely tied to the EU with even less say over its rules than we have now, actually doesn't go far enough for Remainer MPs in parliament.
Indeed in the parliamentary battle over Brexit, May's plan is merely the most convoluted betrayal on the table. The so-called Norway-plus option, ie, permanent rule-taker status; a second referendum, most likely without a real Brexit option; a unilateral reversal of Brexit – these are the options more likely to command MPs' support.
While the Brexit vote was a revolt against the elite, the Brexit process has become an entirely elite process, from which the public is firmly shut out. Even though parliament is now taking back control, it is doing so to the end of finally finishing off the democratic majority, not defending it.
The anti-democrats are circling. SNP leader Nicola Sturgeon is calling on Labour leader Jeremy Corbyn to work with her MPs to 'give people the chance to stop Brexit'. Corbyn, the formerly Eurosceptic turncoat, will be under intense pressure from his bourgeois, pleb-fearing supporters to take Sturgeon up on her offer.
There's reason to believe he will. Corbyn betrayed the Brexit cause once for the sake of holding on to his position, by backing Remain at the referendum. And I'd bet he'd do it again, given half the chance. There is plenty of shamelessness and cowardice in SW1 to go around.
What we witnessed today, then, was not only the crumbling of any claim May might have had to lead us, but also any claim Britain might have had to be a meaningful democracy. Parliament has, perversely, become a means through which MPs are trying to impose their will on us.
The question for real democrats now is: how long will we let things go on like this?
Tom Slater is deputy editor at spiked. Follow him on Twitter: @Tom_Slater_
To enquire about republishing spiked's content, a right to reply or to request a correction, please contact the managing editor, Viv Regan.