Save our bacon
A tax on meat would be pointless and illiberal.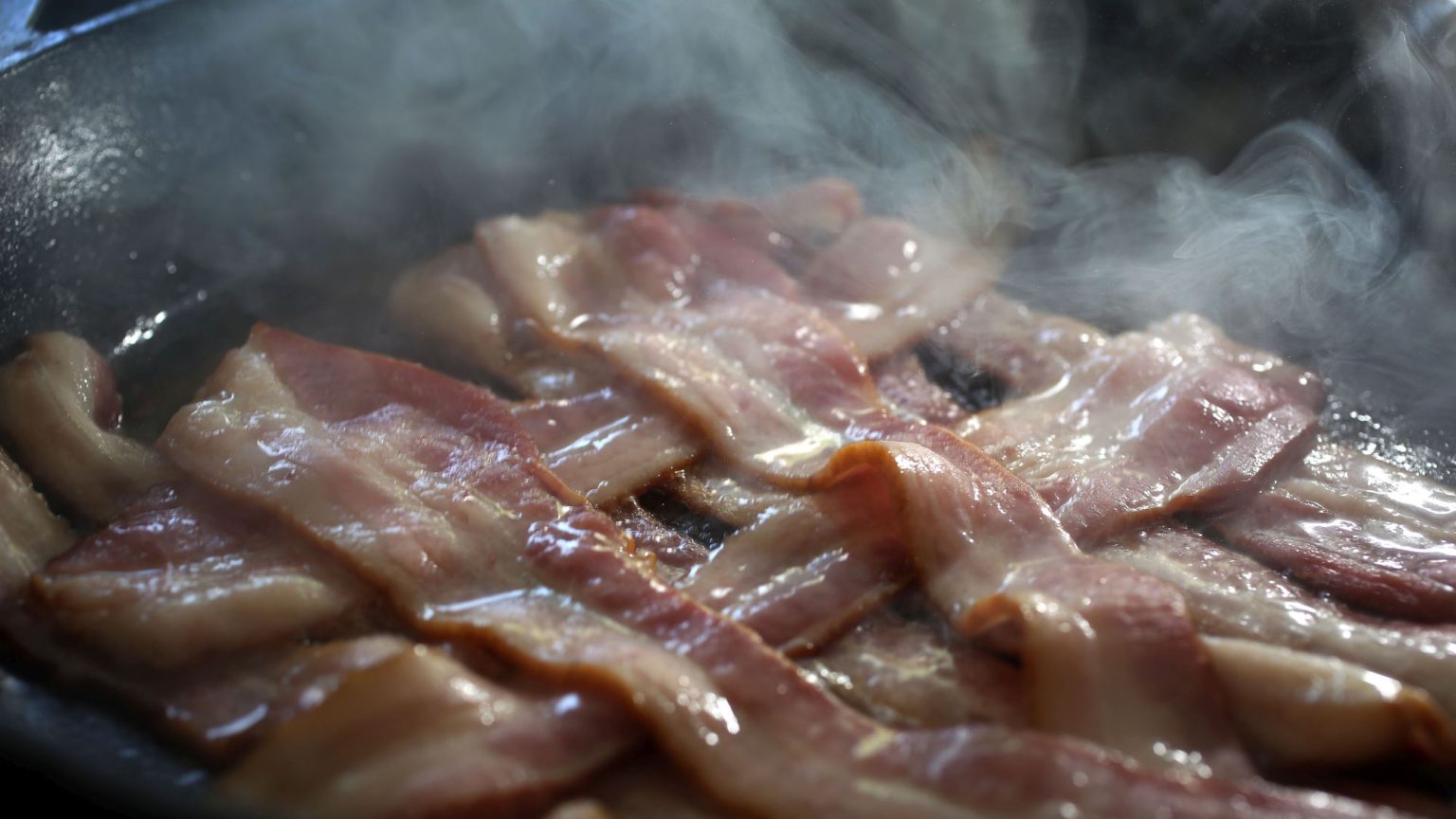 A new study claims that a health tax on red and processed meat could prevent more than 220,000 deaths and save over $40 billion in healthcare costs worldwide every year. These bold figures have unsurprisingly generated headlines, but the study is merely part of an ongoing processed panic about red meat.
The research was carried out by the International Food Policy Institute in the US and the Nuffield Department of Population Health in the UK. It starts with a statement from the International Agency for Research on Cancer (IARC) that declares 'consumption of red meat, which includes beef, lamb, and pork' is carcinogenic to humans 'if eaten in processed form', and is 'probably carcinogenic if eaten unprocessed'. The study makes no attempt to assess the merits of that claim, but the phrase probably carcinogenic probably warrants some caution.
In fact, the studies that claim to reveal the carcinogenic nature of meat show that the relative risk of eating meat is low. When dealing with epidemiological studies, it is wise to proceed with extreme caution. There are so many potential confounding factors that only the strongest correlations can be accepted as causal factors with any confidence. For instance, smokers are around 20 times more likely to develop lung cancer than non-smokers. It is pretty clear therefore that there is a connection between smoking and cancer. Now compare that with the relative cancer risk of eating processed meat: one authoritative study in 2011 put the risk factor at 17 per cent. That's more than a hundred times less than the risk of smoking – hardly grounds to assert that it causes cancer. People who eat a lot of meat differ in lots of ways from those who eat little or no meat – is it possible that other factors could explain the increased risk of cancer, which is already relatively small?
Then it is assumed that all that extra cancer is a straightforward cost to society and the public purse. But in truth, living longer is far more costly. Those who live longer will keep on receiving pensions, health and social care, free bus passes, free TV licences and other entitlements for longer than anyone else. If the usual claims about what is healthy are true, then it is the salad-munching fanatics who will live longer and cost the most money. You could argue this means we should tax lettuce and gym memberships. On the other hand, you might reasonably conclude that such calculations are morbid and distasteful.
But never mind all that, the researchers skip on to the task of figuring out how much meat-eaters should be hammered. In an article for the Conversation, the study's lead researcher delivers the bad news. The study proposes taxing countries in line with national income, how much meat they consume and how much they spend on healthcare. It recommends taxing sausages in Germany and bacon in the US at a rate that would increase prices by a whopping 160 per cent. The price of processed meat in China would increase by 40 per cent. Ethiopia, as a developing country which consumes a lot less meat and spends a lot less on health care, would be let off with a tax increase of less than one per cent. Thanks to Britain's relatively modest health spending, it argues for the price of processed meat to increase by 80 per cent.
To put this in perspective, there are roughly 60million deaths worldwide each year or eight deaths per 1,000 people. If the researchers' claims are correct, these eye-watering taxes would postpone just 220,000, or 0.4 per cent of those deaths.
But even this figure beggars belief. As Christopher Snowdon points out in the Spectator, the new study's calculations are built on the idea that red and processed meat kill 2.4million per year. In comparison, the Lancet's Global Burden of Disease series recently put the figure at 140,000, suggesting that even postponing 220,000 deaths is a massive overstatement.
But the worst assumption in the study is not the inflated figures. It is the assumption that it is the state's business to tell us how to live our lives. As with all public-health interventions, there is no reflection on how such taxes might impoverish people or diminish their freedom to eat what they please. As I warned on spiked when the sugary drinks tax was introduced, the creation of one sin tax is never the end of it. Each new tax or prohibition provides a blueprint for new illiberal proposals. Instead of introducing yet another sin tax, we should scrap the lot of them and leave people alone to eat what they please.
Rob Lyons is science and technology director at the Academy of Ideas and a spiked columnist.
To enquire about republishing spiked's content, a right to reply or to request a correction, please contact the managing editor, Viv Regan.