Roger Scruton: thoughtcriminal?
Scruton has said there is an intolerance of conservative views – he's just been proven right.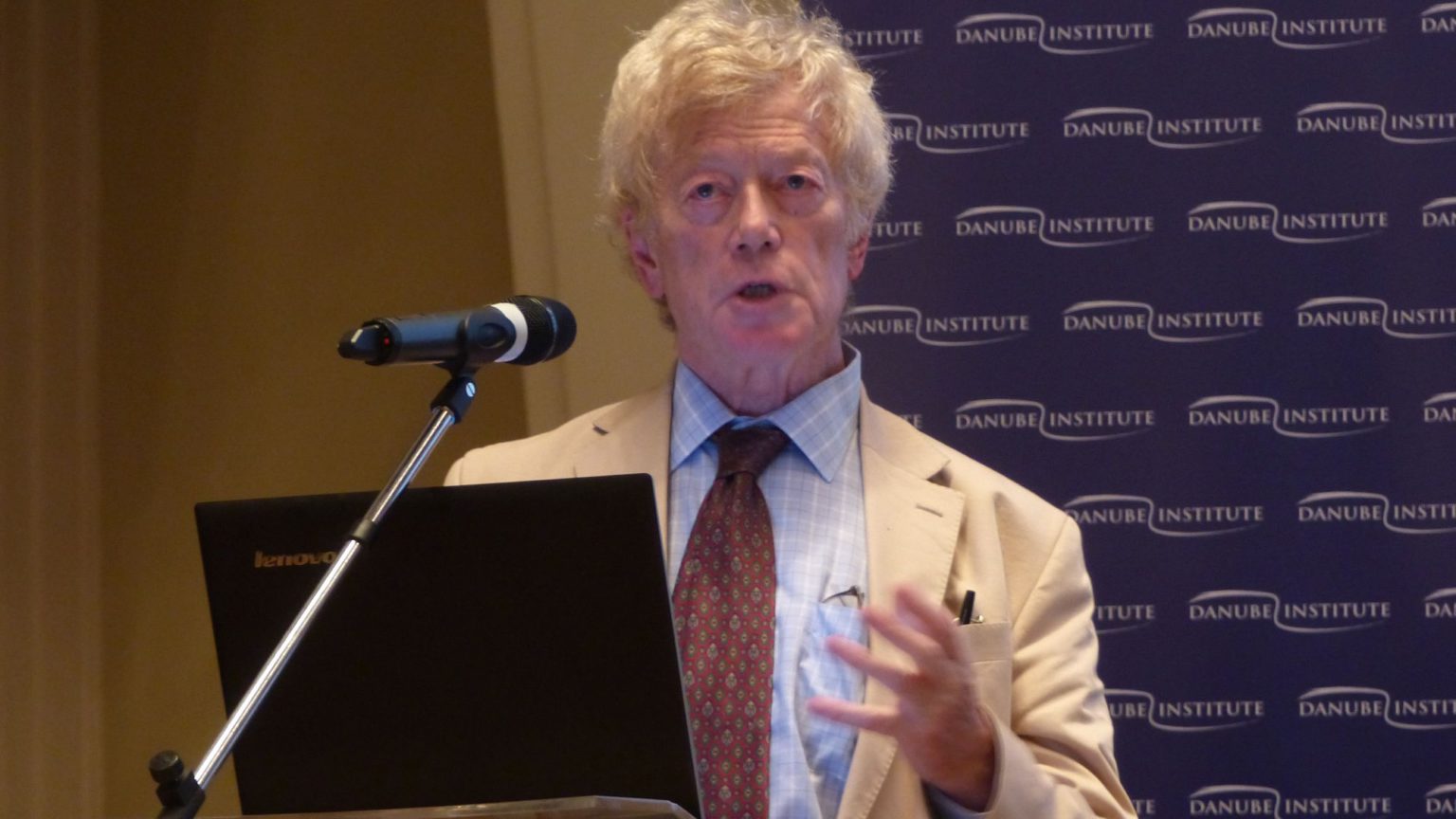 Back in 1985, when Roger Scruton was caught smuggling blacklisted books into communist Czechoslovakia, he was expelled from the country and placed on the government's Index of Undesirable Persons. In supposedly liberal Britain, in 2018, the renowned conservative philosopher has become 'undesirable' once more.
Buzzfeed News claims to have 'uncovered' comments which are 'Islamophobic', 'homophobic' and 'anti-Semitic' in Scruton's articles, books and speeches. Theresa May is now under pressure to sack Scruton from his unpaid role as a chairman of the 'Building Better, Building Beautiful' commission, which advises the government on housing design.
Most of the comments deemed 'controversial' by Buzzfeed are simply an expression of his well-known conservative leanings. Those expecting a salacious Access Hollywood-style tape will be sorely disappointed. All are considered statements that he has made as a matter of public record. They include a Telegraph column from 2007 in which he opposed gay adoption; quotes from a Radio 4 programme, in which he disagreed that homosexuality is 'innate and guiltless'; and a Spectator column in which he claimed that the authorities in Europe are 'hiding the sexual crimes of Muslim immigrants'. He is also accused of being friends with Hungarian PM Viktor Orban.
One of his supposedly controversial comments unearthed by Buzzfeed is, ironically, about the marginalisation of conservative viewpoints. 'In a society devoted to inclusion, the only "phobia" permitted is that of which conservatives are the target', Scruton wrote, adding that conservatives are 'frequently marginalised or even demonised as representatives of one of the forbidden "isms" or "phobias" of the day – racism, sexism, homophobia, transphobia, Islamophobia, etc'.
Those calling for Scruton to be sacked are proving his point. You do not have to agree with a single thing he says to see that the intolerance towards his conservative views has been remarkable and alarming.
Labour MP and shadow communities secretary Andrew Gwynne made the astonishing statement that, 'Nobody holding [Scruton's] views has a place in modern democracy'. Really? Should nobody be allowed to hold ideas that the mainstream finds offensive? Must there really be a singular, correct view on issues from sexuality to race and religion? For Labour MP Wes Streeting, 'It beggars belief that he passed a vetting process'. In other words, he should have been ousted for his views much sooner.
Lib Dem MP Wera Hobhouse said 'it is deeply concerning that the Conservatives have associated themselves with offensive views like this'. Is it really all that concerning, or strange, that the Conservative Party associates itself with Britain's most prominent conservative thinker?
No, much more concerning is the narrowness of what constitutes an acceptable opinion in public life today – and the shrillness of the response to those who deviate from those opinions. We have become all too used to seeing public figures sacrificed to the Twittermob, like Toby Young, brought down by old tweets, or Sir Tim Hunt, forced to resign over a misunderstood joke. Equally troubling is the institutional cowardice that allows these witch-hunters to get their way. The Conservative Party's unwillingness to mount any defence of Scruton speaks to its own disintegration and disorientation.
Fraser Myers is a staff writer at spiked and host of the spiked podcast. Follow him on Twitter: @FraserMyers.
Picture by: Wikimedia Commons
To enquire about republishing spiked's content, a right to reply or to request a correction, please contact the managing editor, Viv Regan.