Fear, loathing and the Midterms
American politics has been consumed by a battle of the fearmongers.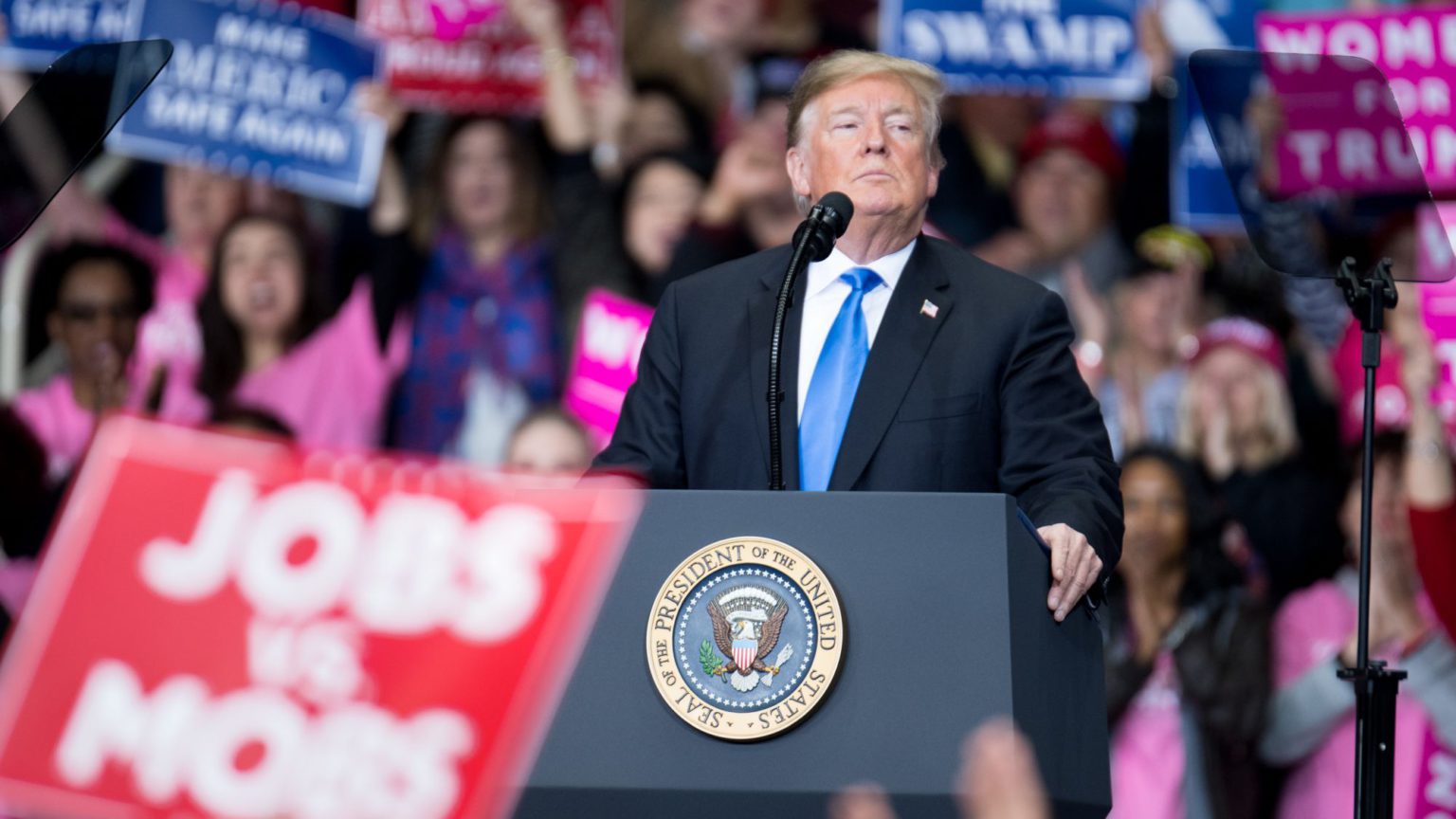 Fear. That has become the byword for the US Midterms. As American citizens go to the polls today, it is the politics of fear that is being most readily used by politicians in an effort to present the hundreds of House, Senate and governor races across the country as the most consequential in history.
The Midterms, as analysts and commentators go hoarse every four years repeating, always come down to turnout. But rarely has the insistence from politicians that these races matter, that something big is at stake and thus voters must show up to cast their ballots, been so felt, not just in the US but around the world where these races are being watched keenly.
The election has been effectively turned into a referendum on Donald Trump, and what many liberals and anti-Trump Republicans see as his inflammatory rhetoric, general indecency and xenophobic fearmongering.
The criticism Trump has come in for in recent weeks is hardly unwarranted. In the closing weeks of the campaign, in his efforts to firm up his base and stem the supposed Blue Wave, Trump has indeed debased himself. 'This will be an election of Kavanaugh, the caravan, law and order, and common sense', he declared at a rally in Montana, and he has since taken that strategy into some truly dark territory.
Voters' concerns about immigration, stirred by the images of thousands of Central American migrants walking through Mexico in the hope of finding refuge in the US, should not simply be dismissed as xenophobia. Nor should voters' recoiling at the Democrats' treatment of Trump's Supreme Court nominee Brett Kavanaugh, pelted with uncorroborated allegations of sexual assault during his confirmation hearings, be dismissed as the result of latent misogyny.
But Trump has responded to these legitimate concerns, particularly about migration, by trying to inflame them. His nod to far-right theories that Democrat donor George Soros is funding the caravan; his unsubstantiated claims that 'unknown Middle Easterners' are hidden in the crowds; his recent attack ads (banned by CNN and Fox) that suggested Democrats were responsible for letting in a Mexican migrant who killed two police officers… all of this has been shameful, and xenophobic.
We'd be splitting hairs to call it anything short of that.
But there is something that rings hollow about the high-minded condemnations of Trump, and of the Republican candidates aping him, by the liberal commentariat. Republicans, reads Vox, are preying 'on fears of brown people and violent imagery that exploits their base's unreserved patriotism', while 'Democrats are leaning into energy and enthusiasm'. One wonders if the author has been watching the same campaign as the rest of us.
Hundreds of races are taking place today, and candidates across the country are trying to mobilise voters around a range of issues, from healthcare to gun rights to the border. Each state and district has its own battlegrounds and idiosyncrasies.
But on the national scale, the Democratic talking points have been far from hopeful. Instead, some have been trying to whip up fears about a different kind of perceived existential threat – not of migrants or supposedly shady Democratic donors, but of the white supremacy – fascism, even – that supposedly lurks at the heart of Trumpism. They have traded forthright criticism of Trump for untrammelled hysteria.
Today Hillary Clinton called a vote for the Democrats a 'vote against radicalism, bigotry, and corruption', against an administration that 'attack[s] and undermine[s] our democratic institutions and values'. Alexandria Ocasio-Cortez, leading light of the millennial socialist wing of the Democratic Party, labelled the Republicans 'Team… Build Child Concentration Camps', a nod to Trump's grim, but hardly Hitlerian, border policies. But the fearmongering has perhaps been most explicit, and unguarded, among the Democrat-supporting press.
Commentators have shamelessly pinned the blame for the attempted mail-bombing of Trump critics by a roid-raging Trump supporter, and the massacre of Jews in Pittsburgh at the Tree of Life synagogue, on Trump's inflammatory rhetoric. For some, it seems, absolving the guilty of responsibility for their crimes, reducing the profound problem of anti-Semitism to a mere consequence of Trump's ascendency, and smearing their opponents as accomplices in slaughter are small prices to pay for short-term partisan advantage.
And in this, they have revealed themselves to be every bit as willing to play the politics of fear as Trump and his surrogates are. They present America as being at a crossroads, with common decency to the left and 1930s barbarism to the right. 'Remember that Nazis, white supremacists, white nationalists and all manner of racists seem to be quite pleased with Trump's ascension', writes Charles Blow in the New York Times. 'Someone has to protect this country, our institutions and our traditions.'
All too often, beneath the liberal broadsides against Trump's xenophobia lurks a mirror-image prejudice against ordinary people. Where Trump tries to pin Democrats as the enablers of murderous migrants, liberals present the Republicans as stirring up a racist rural America that is one dodgy campaign ad away from launching a pogrom.
The politics of fear, Democrats have so often intoned during this campaign, must be met with a politics of hope. But their hypocrisy reminds us how hollow that old line is. If anything, this campaign has shown that the politics of fear is the antithesis of politics, period – those who indulge in it want to exploit people's concerns rather than address them.
Trumpism may become uglier by the day. But so does the opposition to it. Voters deserve so much better.
Tom Slater is deputy editor at spiked. Follow him on Twitter: @Tom_Slater_
To enquire about republishing spiked's content, a right to reply or to request a correction, please contact the managing editor, Viv Regan.