Caring for the elderly in an ageist society
Generational disdain for old people is making Britain more uncaring.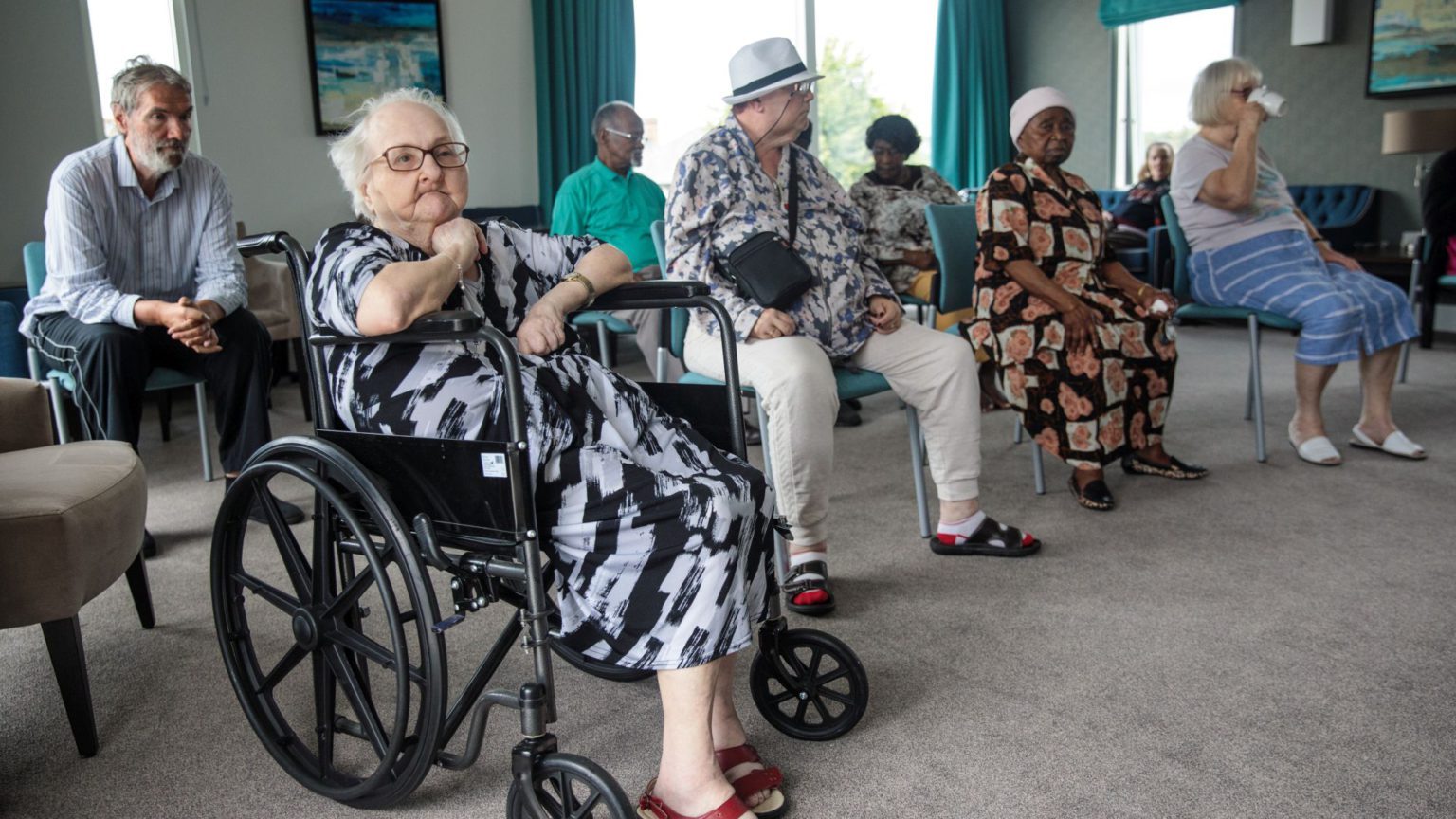 In his 2019/20 Budget, Philip Hammond, the UK's Conservative chancellor of the exchequer, announced £650million additional grant funding for local authorities in England to spend on services for older people and adults with long-term disabilities.
This will help ease the 'immediate pressures' they face, he said. Only £240million of this money is earmarked for propping up the social-care system, however. And the Association of Directors of Adult Social Services has been lobbying for £2.35 billion after enduring year-on-year funding shortfalls.
According to Labour MP Frank Field, co-author of A New Deal to Reward Kindness in a Forgotten Profession, cuts to local-authority budgets have resulted in a 'race to the bottom' in the commissioning of paid-for homecare provision. The inevitable result is poor-quality, rushed personal care.
Emily Holzhausen of Carers UK says unpaid carers, some of them pensioners themselves, and typically looking after other elderly family members, are 'exhausted, demoralised and have lost vital community connections because there is not enough good-quality care'. They are 'the backbone of the care system' without whom 'the system would collapse', agrees Ian Hudspeth at the Local Government Association.
The King's Fund says the system not only needs to make improvements in the quality of care that is provided, but also needs to find more resources. These will be needed to address an estimated additional 1.2million people's unmet care needs, and to find an expected 700,000 more social-care workers by 2030 as the ageing population continues to grow.
New, more efficient and innovative ways of providing care do need to be found. This needs to go alongside a better way of managing the demand on services, with an approach that is more preventative and also integrated with health, housing and benefits systems. A balance needs to be found between formal support, provided or commissioned by the state, and informal support that comes from family- or community-based care.
These are not just technical questions for the social-care sector to grapple with. They are far bigger than that, touching upon the issue of what kind of society we want to live in, and what we expect of each other. At root, there is the issue of what we regard as individual and collective responsibilities; and what the duties of the young are to the old; and the question of how elderly people come to decide for themselves how they should be cared for later in life.
More than that, the problems facing the social-care system need to be understood in the context of a wider generational hostility that is compounding, if not driving, a longstanding official neglect of older people's care.
The bookmakers Paddy Power have been criticised for its adverts portraying old people as zombies, albeit as part of its UK sponsorship deal with the TV series The Walking Dead. It is meant to be a joke, but older people's charities didn't find it very funny. Such 'inaccurate stereotypes' are described by Independent Age as 'crass and utterly disrespectful'.
Some of us might be tempted to laugh this off as yet another overreaction from the permanently offended. Ofcom has yet to decide whether the four complainants (yes, four!) about the Paddy Power ad are enough to justify an investigation. And yet, this depiction of old people is not an isolated incident. It reflects a broader prejudice today.
'Negativity about ageing and older people is pervasive in our society', says Caroline Abrahams at Age UK. Whether it's the nasty sentiment that Brexit voters are a bunch of selfish old bigots whose demise can't come too soon, or that Baby Boomers have been piling up problems for moaning millennials, or that old people are just getting in the way with their 'bed-blocking' and their unreasonable expectation that younger folk should subsidise their state pensions, free bus passes, TV licences and winter fuel allowances – again and again, we see generational disdain for older people.
Add in the damning inspections, abuse scandals, cuts to services, underpaid care workers and the 'dementia tax' debacle that have so plagued the social-care sector in recent years, and it is hard to escape the conclusion that elderly people are increasingly regarded as a burden on society and a drain on resources. Once, they were seen as the repositories of wisdom and a source of support for hardworking families – now they are talked about as a barrier to youthful flourishing and of course to Britain's continued membership of the EU.
So, addressing the crisis in older people's social care is not just a matter of figuring out how we pay for it, or even how we organise it. It is also about rethinking our relationships with each other and with the state. And it is about taking on the ageism that is currently such a stain on policymaking, popular culture and public life. Social care for the elderly will not be taken seriously so long as hatred of old people is borderline acceptable in polite society.
To enquire about republishing spiked's content, a right to reply or to request a correction, please contact the managing editor, Viv Regan.