Let Northern Irish women decide
Abortion rights are strongest when they are won democratically.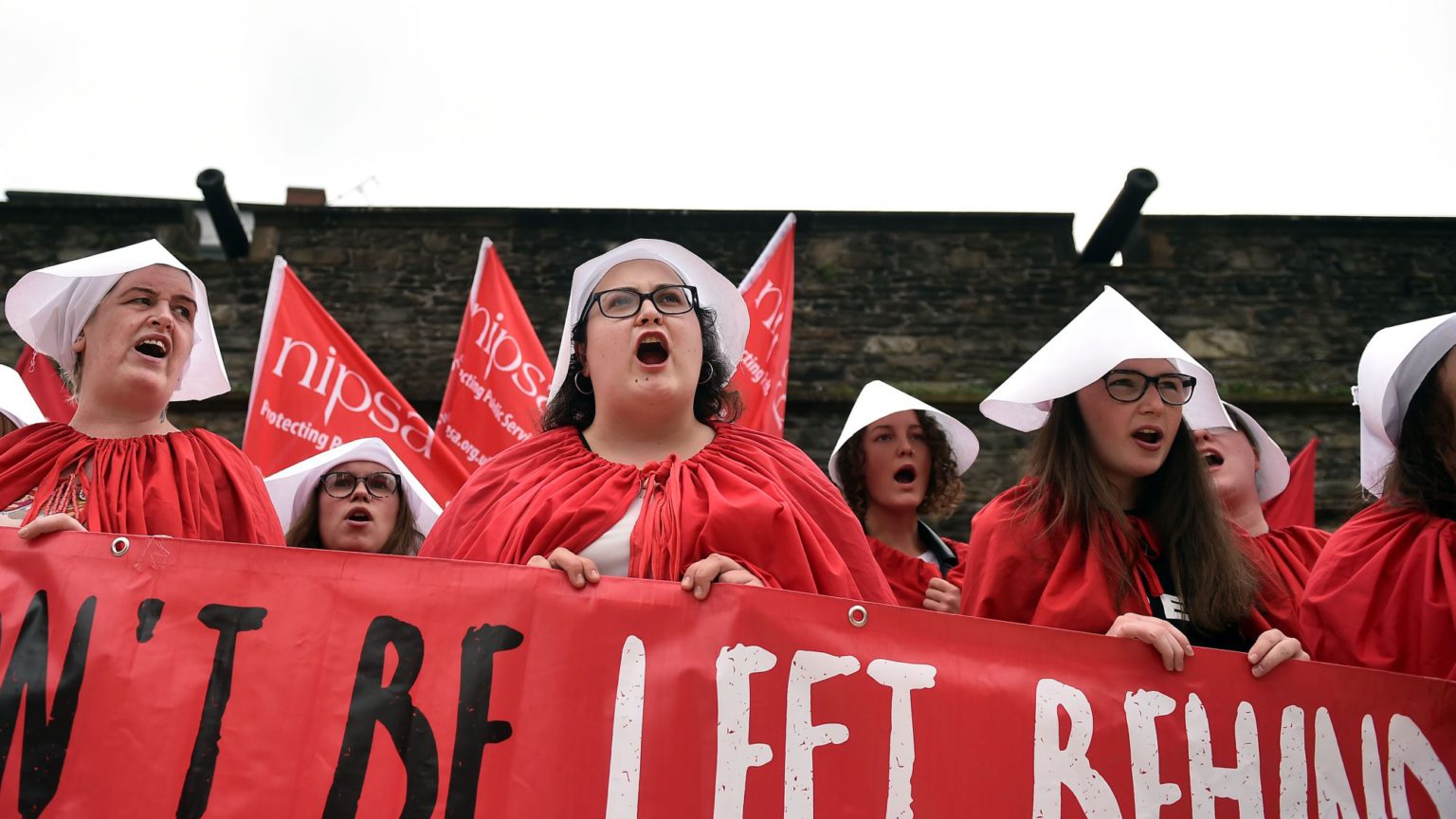 Ever since the Republic of Ireland voted to repeal the Eighth Amendment to its constitution this summer, ending its ban on abortion, all eyes have been on the Six Counties in the north of Ireland, which continue to hold strict and backward laws on abortion rights. Yet rather than follow in the footsteps of voters down south and call a referendum, campaigners are pushing for legislative change in Northern Ireland.
Last week there was a minor victory for Northern Irish abortion rights. Amendment NC7 – a cross-party amendment to the Northern Ireland (Executive Formation and Exercise of Functions) Bill – passed in parliament, empowering the Northern Ireland secretary to issue guidance on the issues of abortion and equal marriage to civil servants. In short, the amendment encourages officials in Northern Ireland to make sure their laws are compatible with human rights.
To understand why this is happening, you have first to understand the mess that Northern Irish politics is currently in. Since the Good Friday Agreement was signed, the Northern Irish government has been underpinned by a power-sharing arrangement between Unionists and republicans. But, for over 650 days now, since Sinn Féin's late deputy first minister Martin McGuinness stepped down in January 2017, Northern Ireland has had no government. Sinn Féin refuses to stand another replacement, leaving the former first minister – the Democratic Unionist Party's Arlene Foster – unable to form a government.
The Northern Ireland Bill has been controversial, because it aims to give Northern Irish civil servants the power to make decisions without the rubber stamping of a government. For some, this is a sensible move given Northern Ireland has been in political deadlock for almost two years. For others, it is an attempt to undermine devolution, and a power play by Westminster.
Labour MP Stella Creasy, who put forward Amendment NC7 along with fellow Labour MP Conor McGinn, argued that this amendment would help women. 'Devolution should not equal denial of rights in such democratic dysfunction', Creasy wrote in an article for Politics Home.
Abortion law in Northern Ireland is archaic and cruel. The 1967 Abortion Act, which allows some qualified abortion provision in Britain, doesn't apply in Northern Ireland. Abortion there is still outlawed under the 1861 Offences Against the Person Act, which states that any woman seeking to 'procure her own miscarriage' will be 'guilty of a felony, and being convicted thereof shall be liable… to be kept in penal servitude for life'.
Women have been prosecuted for taking abortion pills – which has now been deemed safe for women in Wales to take at home. Even in cases of fatal fetal abnormality, rape and incest, Northern Irish women are forbidden from accessing abortion services.
However, there are better ways to change this. As I wrote on spiked in May, the best and most powerful way to change abortion law in the north would be to hold a referendum and put the power into the hands of Northern Irish voters. As the Guardian reported back in 2017, 'three in four [Northern Irish] people back legal abortions for women pregnant through rape or incest and in cases of fatal fetal abnormalities'. There is every chance that a referendum in the north would produce a similar victory to the one we saw in the south in the summer. Why leave it up to British MPs, invoking human-rights law, when the people themselves could decide?
The passing of Amendment NC7 is a good thing – if nothing else, it is a tool which Northern Irish pro-choice campaigners can use to keep the issue of abortion law live and put pressure on the government. But the only way in which real and lasting change can be brought about in Northern Ireland is through a referendum, and a democratic demand for change. At the heart of the argument to liberalise abortion law is the idea that we trust women. We should trust them to make their own decisions about when and if they have children, and we should trust them to decide on the laws that govern them.
To enquire about republishing spiked's content, a right to reply or to request a correction, please contact the managing editor, Viv Regan.