So now we're allowed to get angry about terrorism?
Why liberals are more disturbed by the pipe-bomb postings than they ever were by Islamist outrages.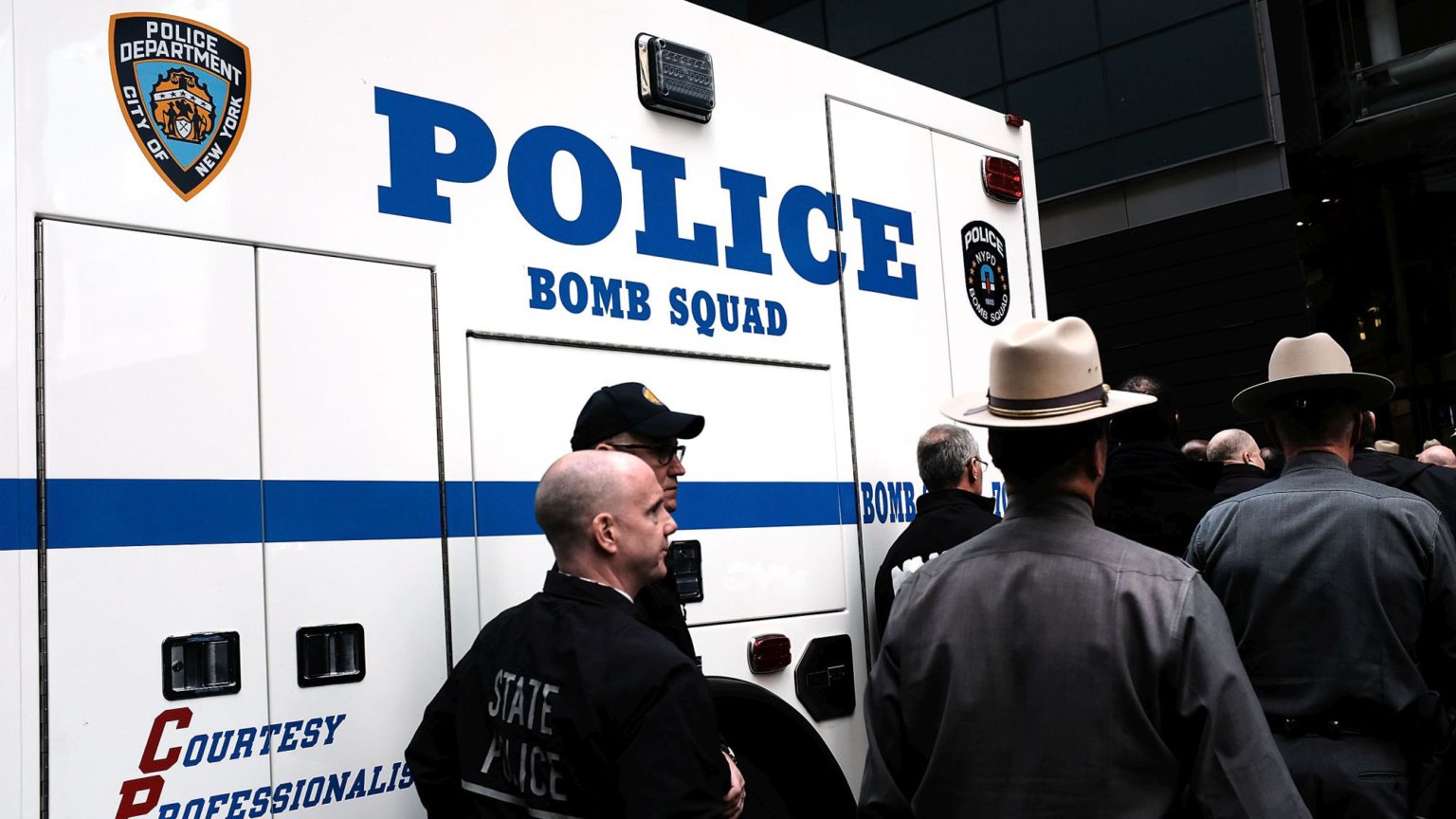 So now we're allowed to get angry about terrorism? Now we are encouraged to talk about it openly? Now we are invited to dig down and discover the warped political prejudices that might be fuelling terrorism?
Isn't that amazing. All the things we are explicitly told not to do in the aftermath of terror attacks by radical Islamists – 'Don't look back in anger' was the slogan following the slaughter at the Manchester Arena last year – we are now told it is okay to do following the outrageous posting of pipe-bomb devices to various Democrats and left-leaning figures in the US.
It is hard to avoid the conclusion that terrorism is treated more seriously when its targets are well-connected liberals rather than ordinary people, and, more importantly, when the perpetrator is a right-winger (we assume) rather than a radicalised Muslim. Then, and only then, does it become acceptable to say: 'Okay, terrorism is a very serious threat and certain ideological people are to blame for it.'
There is a remarkable difference between the liberal media's response to the posting of devices to the Obamas, Hillary Clinton, George Soros and others and their response to recent radical Islamist outrages in Europe and the US. (This time last year a radicalised Muslim ploughed a trucked into pedestrians and cyclists in Manhattan, killing eight, in an attack that has largely disappeared from the public conscious.)
After Islamist attacks – whether it's the Paris massacres of 2015, the murder of Christmas shoppers in Berlin in 2016, the truck attack in Nice in 2016, or the London Bridge, Westminster Bridge and Manchester Arena attacks in Britain last year – the response is always subdued, chilled, explicitly anti-political.
We are invited to light a candle, shed a tear, feel sad, and 'move on'. That is always the request: move on. 'Don't look back in anger', as they sang after the Manchester attack, bending that Oasis song to the post-terror task of shutting down difficult debate and strong emotions. Anyone who feels strongly about these attacks, far less who suggests that Islam, or at least radical Islam, might just have something to do with them, runs the risk of being branded an Islamophobe and trouble-maker and racist.
I remember after the Manchester Arena attack having radio debates with people who were saying, 'Look, people are more likely to die falling out of the bath than in a terror attack'. In other words, it's no big deal, calm down, stop politicising this tragedy. Move on.
Imagine if someone responds to the posting of pipe bombs by saying, 'Well, Hillary is more like to die getting out of her bath than in a terror attack, so what is everyone getting so dramatic about?' They'd be mauled. For what has happened in the wake of these threatening acts is that the terrorism word has been used instantly, people have been encouraged to be very worried about the climate that produces such terrorism, and we are told that politics and society must change to prevent such terrorism from being attempted again. All things you're forbidden from saying in the wake of Islamist terror.
So anyone who even whispers about the possibility that certain forms of Islamic ideology are inspiring violent terrorism, or that perhaps the divisive ideology of multiculturalism has ripped communities so far apart that there are now fairly significant numbers of people in Europe who hate the communities they live in, will be instantly shot down as a 'racist'.
Yet following the pipe-bomb affair, we have been told we must politicise these events; we must look for which ideologies are to blame, which words might have stirred up this terrorism, which backward beliefs might have fuelled whoever the hell is responsible for it.
Hillary swiftly extrapolated from the threats to say that we live in a 'troubling time' and these acts are the result of 'deep divisions' in our political system. Others blamed the right and its incivility for inspiring such acts. You 'cannot stoke racial and ideological divides and then be appalled when those who listen to you take action', said a writer for NBC, firmly pinning the blame for the terrorism on President Trump. This is a result of 'bombast' in our politics, said a columnist for USA Today. The 'uncivil contagion' has been 'powerful, viral and dangerous', he says. One columnist said the pipe-bomb postings represent a 'widespread terrorist attack on the US' and people should be angry about it.
So you can now get angry about terrorism. You can now suggest that certain ideological viewpoints have acted as a 'contagion' and given rise to violence (even if you don't have evidence for this). You can slam people for stoking up 'ideological divides'. You can say this is all symbolic of a 'widespread' terror mindset. All things you would be chastised for doing after Islamist terror attacks. Even though they have killed more than 450 people in Europe over the past five years and scores in the US too.
What to make of this? Perhaps liberal observers only care when terrorism targets liberals like them, not when it targets working-class revellers in London Bridge or eight-year-old girls at Manchester Arena. Perhaps liberals are just as keen to do the thing they always accuse right-wing people of doing in the wake of Islamist terror attacks: to exploit terrorist acts in order to indict their opponents and to try to change the political landscape. And perhaps these people find it far easier to rage against the still quite insignificant threat posed by certain people on the hard right than they do to ask awkward questions about why it is that Western society now contains fairly significant numbers of supporters of an Islamist ideology that despises both the West and its inhabitants. For would mean asking some serious, probing questions about cultural and social cohesion and about the very values of the West. So best just shut it down. 'Don't look back in anger. Don't be so racist. Shush.'
Donald Trump is right: the posting of these devices to Democrats or Democrat supporters is an insult to democracy and to the principles of a free society. The thing is, so have been the numerous terror assaults on everyday, uninfluential people across the West in recent years, but we rarely heard it said so strongly in relation to those outrages.
Brendan O'Neill is editor of spiked and host of the spiked podcast, The Brendan O'Neill Show. Subscribe to the podcast here. And find Brendan on Instagram: @burntoakboy
To enquire about republishing spiked's content, a right to reply or to request a correction, please contact the managing editor, Viv Regan.