The tyranny of the European Union
Brussels' treatment of Italy should shame our Remainer elites.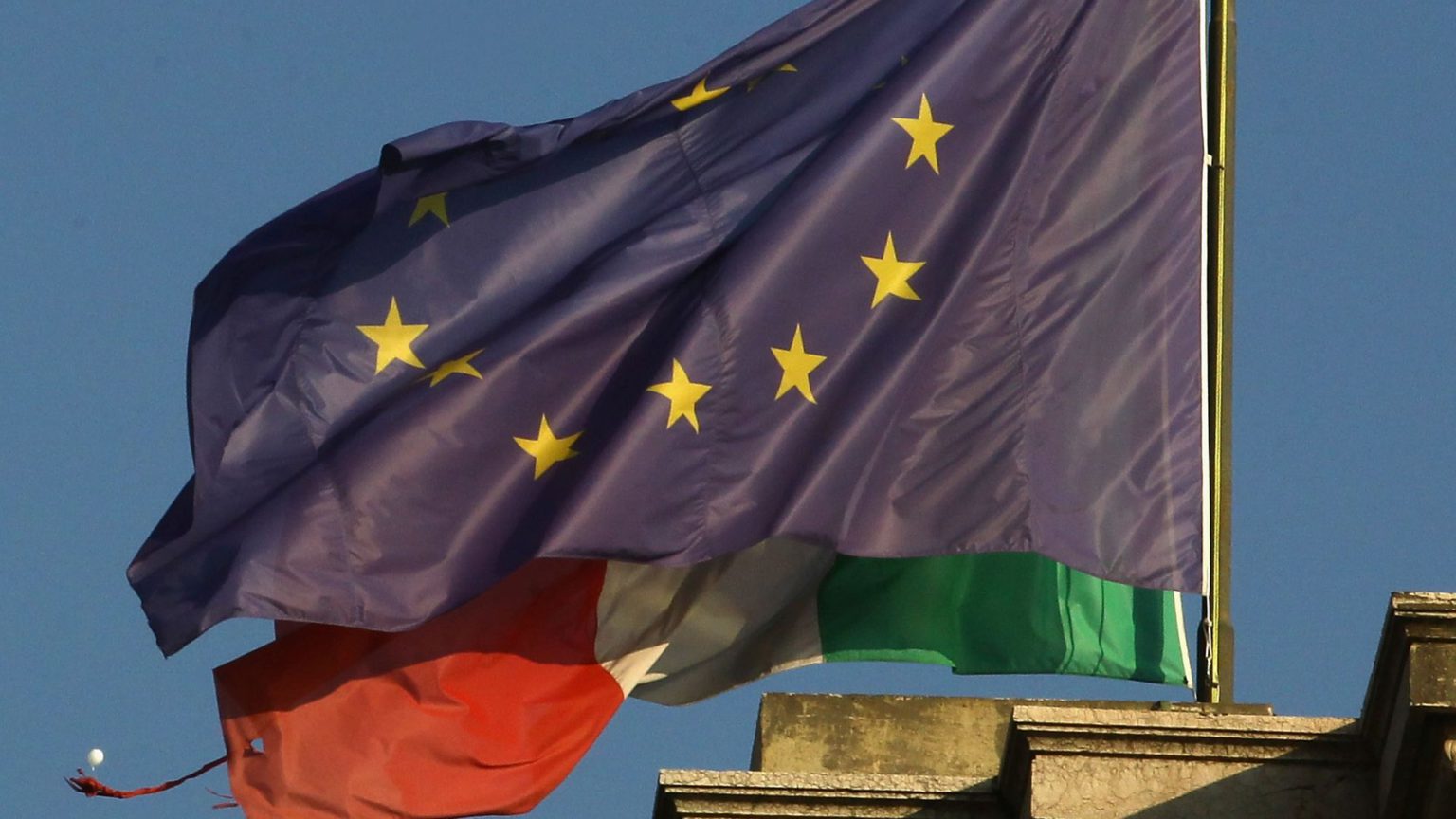 The great lie about the European Union is that it is a joyous union of European states, an internationalist, progressive haven in a sometimes dark and reactionary world. The battle between Rome and Brussels over Italy's budget reminds us what a crock that is.
In an unprecedented move, the (unelected) European Commission has rejected the spending programme of Italy's (elected) populist government. The coalition of the leftish Five Star Movement and the right-wing League won power pledging to increase public spending and cut taxes respectively. Now, for having the temerity to follow through on their promises, the government is, like an errant schoolboy, being sent away to produce a new document that the powers-that-be deem acceptable.
Why? Because the government's plans to provide a basic income for the unemployed, repeal a planned VAT hike (made by its predecessors), and reverse the 2011 raising of the retirement age would produce a projected deficit of 2.4 per cent in 2019. This is 0.6 per cent higher than the projections for this year, but 0.6 per cent lower than the EU-wide three per cent limit. Purely for ignoring an edict in July from EU finance ministers to cut its deficit further, Italy is being rebuffed.
But this isn't just a quarrel over a few decimal points. The election of Five Star and the League, the creation of a populist government in Western Europe, was a tremendous blow to the EU's authority. And now the oligarchy is trying to reassert itself, to show not only the Italian state but Italian voters too who is really in control.
This isn't the first time such a humiliation has been inflicted on Italy – it has been one of Brussels' prime whipping boys for the best part of a decade. In 2011, during the European debt crisis, then PM Silvio Berlusconi was ousted by EU elites in nothing short of a soft coup. Former European commissioner Mario Monti was made a lifetime senator and shuffled in to lead an unelected, technocratic government charged with imposing punishing austerity measures.
Along with Greece and Ireland, two other nations made to swallow the EU's harsh medicine during difficult economic times, Italy proves that EU 'solidarity' is a sham. Those nations who choose to defy Brussels, and lack the political clout to get away with it, are treated like lesser states: France and Germany broke EU spending rules for three years running in the early 2000s and were let off the hook for it.
This is the European Union – more colonial power than city on a hill. The battle over Italy's budget should shame those in our Remainer elite who continue to defend this tyranny.
Tom Slater is deputy editor at spiked. Follow him on Twitter: @Tom_Slater_
Picture by: Getty
To enquire about republishing spiked's content, a right to reply or to request a correction, please contact the managing editor, Viv Regan.