On Westminster's 'bullying' scandal
This b-word belongs only in the playground.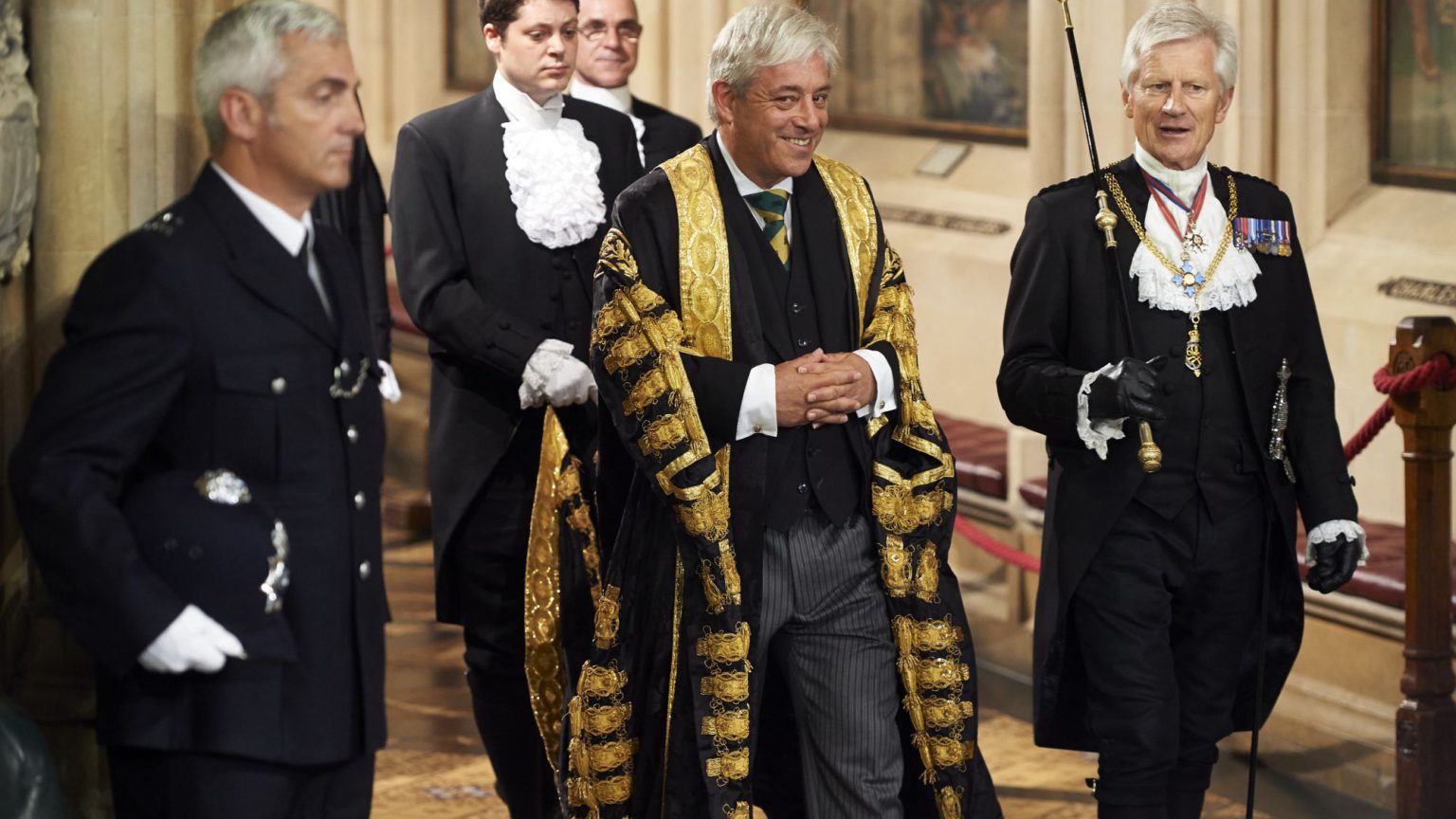 Bullying is no longer a term confined to the school playground. In today's oversensitive climate, anyone who robustly criticises someone on social media is liable to be labelled a 'bully' or a 'troll'. It is easier than ever to claim you've been a victim of bullying. And it seems that this infantilising trend has spread to parliament, where staff are claiming they have been bullied by senior members of staff and politicians.
Dame Laura Cox, a former High Court judge, has published a report into bullying and harassment in the House of Commons. The report says that 'abusive conduct is pervasive and no workplace is immune'; it asserts that the situation in parliament is a 'particularly serious case'. Her investigation was, in part, sparked by allegations against the speaker of the house, John Bercow. The report says there is a culture of 'deference and silence' in British politics, and it is heavily insinuated that men like Bercow are at the heart of it.
Some of the examples of bullying Cox gives from her inquiry are things like 'frequently targeting a member of staff with personal abuse' or 'constantly criticising or making derogatory remarks about their work'. Some people have told her that senior staff members engage in 'shouting or speaking aggressively at staff' for not completing jobs quickly enough. Others 'imposed wholly unrealistic and inefficient work demands or deadlines'.
But is any of this surprising? Anyone who has watched The Thick Of It knows that politics is a tough business. The star abuser of the show, Malcolm Tucker (based on Tony Blair's sour-faced right-hand man Alastair Campbell), regularly engages in foul-mouthed rants against members of staff, both senior and junior. Some of Tucker's choice insults include 'he's as useless as a marzipan dildo' and 'you're so backbench, you've actually fucking fallen off'.
While there's nothing pleasant about being shouted at or sworn at at work, we should recognise that politics is a particularly difficult business. Rightly or wrongly, high-pressure situations often lead to less-than-pleasant working environments. This has always been the case. What has changed is that now people are deemed unable to handle it. The Thick Of It might have been fiction, but at least the staff in it conspired to get revenge or rolled their eyes at the 'bully', rather than crying to an independent inquiry.
On the question of sexual harassment, Cox's report sends mixed messages. It says that 'it is not possible to put a precise figure on the number of MPs alleged to have behaved in this way', and that most MPs will be 'horrified by the conduct alleged against a minority of their number'. But immediately after this it says that, 'overall the allegations indicate that sexual harassment has been a more widespread problem'. So which is it? The work of a tiny minority, or a widespread problem?
The upshot of all this is not a strong demand for a better working environment, but another example of how denigrated workplace relations have become. Harassment and bullying should be taken seriously, but politics is a serious business, and those who enter it know what they're letting themselves in for. We should be careful of treating workplaces like playgrounds and workers like children, incapable of sticking up for themselves.
To enquire about republishing spiked's content, a right to reply or to request a correction, please contact the managing editor, Viv Regan.