A culture of bullying? Grow up
Politicians who claim they are being bullied are an embarrassment.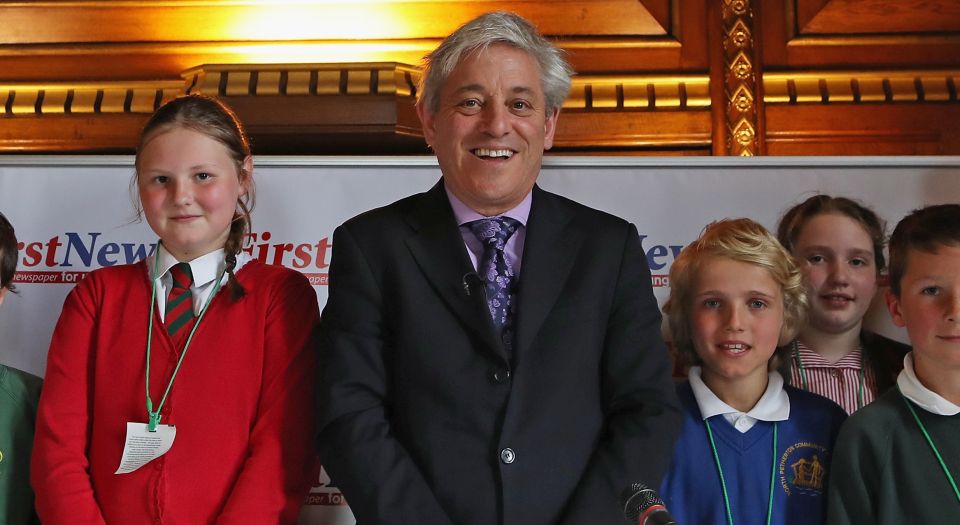 Back in the 1960s, when radical feminists coined the phrase 'the personal is political', they probably had no idea that 50 years later public life would be dominated by the personal. Today, politicians and other public figures are far less likely to be worried about being criticised for their views than being 'called out' for their personal behaviour. Politicians are no longer simply held accountable for their public acts and statements, but also for their personal and private behaviour. The accusation that a public figure behaved inappropriately towards another person carries incredible weight. So much authority does such an accusation carry that individuals are far more likely to quit if accused of bullying or another form of inappropriate behaviour than if found guilty of incompetence or administrative failure.
The politicisation of personal behaviour has escalated to the point where the normal conflicts of public life are often conducted in personal terms. So in recent months, accusations of bullying have dominated parliamentary and party politics, and have often been met with counter-accusations of unacceptable behaviour. The Labour MP Debbie Abrahams was forced to quit her post as shadow work and pensions secretary because of her alleged behaviour towards staff. Her response was to accuse unnamed members of Labour leader Jeremy Corbyn's office of victimising her. Abrahams asserted that her treatment 'has shown a bullying culture of the worst kind'.
Abrahams is not the first MP to play the bullying card, nor is she the first MP to face accusations of misconduct. There are six Labour MPs facing serious accusations of bullying, including Labour MP for Newcastle-under-Lyme Paul Farrelly, who was accused of bullying a parliamentary clerk. Seema Malhotra, meanwhile, who left the shadow cabinet in anger at Corbyn's leadership, claimed that Corbyn's chief of staff, Karie Murphy, had been 'aggressive and intimidating' towards her. Charges of bullying are rife among the Tories, too, with MPs Mark Pritchard and John Bercow both accused of bullying parliamentary clerks.
The febrile atmosphere of accusation and counter-accusation, coupled with a BBC Newsnight investigation into parliamentary misbehaviour, prompted Andrea Leadsom, the leader of the House of Commons, to call for an independent inquiry into allegations of bullying in parliament. Bercow, the speaker of the House of Commons, has been the focus of a lot of the heat, with former members of staff claiming he behaves like a petty tyrant. One official claimed that he 'couldn't sleep for years' after leaving Bercow's employment.
Bercow has long been a target of his fellow Tories who have wanted (and failed) to remove him as speaker, largely because of his flirtations with pre-Corbyn Labour. It seems they are now using the charges of bullying as a political weapon with which finally to discredit and vanquish an opponent.
Amid the numerous claims of mistreatment and bad behaviour by parliamentarians, it is worth reflecting on what is meant by a 'culture of bullying'. An insight into this culture was provided by Andrew Grice, the Independent's long-standing Westminster correspondent. He recalled an incident back in 2001, when the then speaker, Michael Martin, warned the Independent that it would lose its parliamentary access passes unless one of its writers toned down his attacks on parliamentarians. He recalled that while Martin was 'livid', the incident eventually blew over.
What is fascinating about Grice's account of this incident is the way he reinterpreted it through the prism of 21st-century bullying culture. 'I didn't regard the incident as bullying at the time', he reflects, 'just part of the rough and tumble of politics'. I was particularly struck by Grice's commentary because 20 years ago, I published an article, also in the Independent, entitled 'I bully, you bully, we are victims'. The strapline stated 'Frank Furedi thinks that what was once seen as the rough and tumble of life is now taken too seriously'. This precisely echoed Grice's interpretation that bullying should be the name given to what was previously represented as the rough and tumble of life.
Even 20 years ago, the tendency to redefine everyday behaviour as harmful was in full swing. In the 1990s, namecalling, yelling, using sarcasm and a variety of unpleasant behaviours were redefined as victimising and harmful behaviours deserving of punishment. In my article, I reported that a primary school teacher 'confided in me that in her school she was bullied… by nine-year-old children'. At the time, claims that grown-up teachers were bullied by nine-year-olds were still relatively rare. And indeed many readers of my article responded with incomprehension about this incident. That was then. Today, claims that teachers are bullied by their pupils are rife. And if you are critical of the use of the term bullying, you are accused of callous insensitivity.
Throughout history, political conflict and struggle put public figures under pressure. They had to grow thick skins to deal with it all. Able politicians learned not to take criticism and the abuse hurled at them personally and, through that process, they acquired the habit of leadership. Today's intolerance towards the rough and tumble of political life discourages public figures from developing the skills and coping mechanisms necessary to deal with adversity and with the threats facing society.
The campaign to turn parliament into a bully-free zone is bound to fail. Experience shows that when anti-bullying procedures are introduced, claims of victimisation expand. The perception of being bullied is so subjective that the acts, words or behaviour of an assertive individual can easily fit into this category. Personality clashes, petty office vendettas, indiscreet behaviour, even failing to invite a colleague for a drink, have all been designated as forms of 'bullying'.
The interpretation of personal conflict in terms of medical harm lowers the capacity of adults to deal with the troubles of life and diminishes their capacity for resilience. Society's preoccupation with bullying has encouraged many adults to embrace the identity of a bullied victim. Such an attitude is bad enough in normal life, but in the domain of politics its impact is far more corrosive. Politicians spend so much time complaining about each other's behaviour that they confuse personality clashes with political differences. Politics has become personal in the worst possible way. There is more than a hint of childishness in the behaviour of public figures who resign because people have been nasty towards them. The recent resignation of two Jewish Labour councillors in Haringey, who faced anti-Semitic comments from colleagues in their party, highlights this problem. Faced with hurtful comments, they claimed that it was 'impossible' to be a Jewish Labour councillor. Yet it is precisely because of the anti-Jewish comments directed at them that they should have stayed to fight. Once upon a time, politicians would have felt obliged to carry on in these circumstances; today the response of the bullied is to bail out and resign.
Until the 1990s, the problem of bullying was associated with childhood. The power of the playground bully did not extend into the space of work and parliament. But, almost without notice, the term bullying has migrated into the world of adults. The diffusion of bullying into the realm of adulthood shows that, like children, grown-ups are not expected to be able to deal with the acerbic, difficult and unreasonable behaviour of their colleagues. The swiftness with which a term long confined to childhood became internalised by adults has been astonishing. The proposed inquiry into bullying in parliament could do worse than investigate how grown-up politicians have come to conceive of themselves effectively as children in a playground.
Frank Furedi is a sociologist and commentator. His latest book, How Fear Works: Culture of Fear in the 21st Century, is due out later this year. (Order this book from Amazon(UK).)
To enquire about republishing spiked's content, a right to reply or to request a correction, please contact the managing editor, Viv Regan.