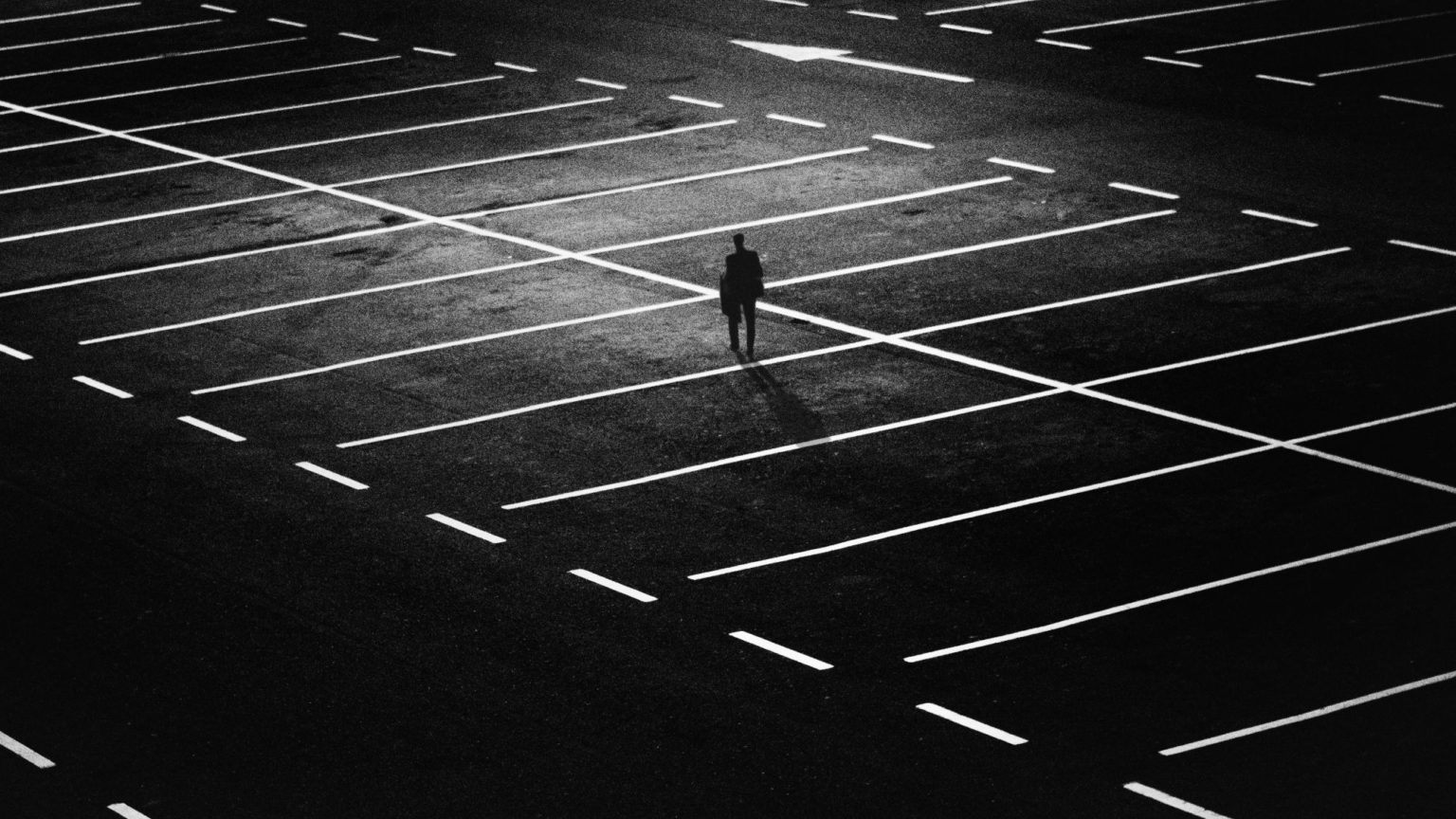 Why we shouldn't fear being alone
There can be glory in solitude.
The British government has decided to turn the problem of loneliness into a political issue. Ministers have announced that doctors will tell lonely people to get stuck into social activities. Postmen will be instructed to chat to their lonely elderly customers. These initiatives are part of the new loneliness strategy unveiled by prime minister Theresa May earlier this year.
Loneliness has been rebranded as a deadly disease and a risk to public health. Judging by the numerous alarmist reports and studies published recently, it seems that soon the fear of being alone will displace the fear of death as the dominant anxiety of our time.
Since the turn of the century, the refrain 'loneliness can kill' has been frequently voiced by policymakers, health professionals, psychologists and run-of-the-mill scaremongers. A study recently published in the journal Cell asserts that chronic isolation can cause a build-up of a chemical in the brain that increases stress, aggression and fear.
But if anything is likely to cause fear, it is the melodramatic way in which loneliness is discussed. When the mainstream media are publishing articles with titles like 'Loneliness is killing us – we must start treating this disease', readers can be forgiven for fearing the worst about this very sad but normal condition.
The fear of loneliness has also become meshed with society's anxiety about the wellbeing of the young. Before the turn of the 21st century, loneliness was associated with old age. Today, the problem of the 'lonely' and 'isolated' millennial has emerged as the new face of loneliness. The UK Office for National Statistics reports that 'young adults are more likely to feel lonely than older age groups'. Similar concerns are raised in America, by studies showing that loneliness has a disproportionately greater impact on the young than on older generations.
The language used in this debate has become increasingly shrill and medicalised. Loneliness is not just getting worse, it is an 'epidemic'. Recently, former Surgeon General of the United States, Vivek Murthy, claimed that loneliness should be labelled as an epidemic 'because it affects a great number of people in our country'. He warned, 'One person's loneliness can have an impact on another person'.
The idea that loneliness is akin to a contagious epidemic is part of a growing trend for turning normal experiences into diseases. The Royal College of General Practitioners has also embraced the medicalisation of loneliness and portrays it as a condition to be treated. It has suggested that medics should be able to prescribe exercise classes, cooking groups and quiz teams to the growing army of 'lonely and miserable patients'.
The RCGP reports that a fifth of doctors' appointments deal with social problems like loneliness, and that doctors have become the 'new clergy', dealing with people's emotional problems.
No doubt there are millions of us who feel lonely. There is no doubt that we talk more about loneliness than in previous times. But are we really more alone than people in the past? And is it really the case that loneliness has mutated into a disease that poses a comparable risk to our health to smoking 20 cigarettes a day, as some are saying?
The experience of being alone is an intensely personal one that most of us struggle to understand and come to terms with. That's one reason why we should be sceptical about studies that purport to measure an intangible and elusive condition like the fear of loneliness. When it is reported that loneliness is '20 per cent deadlier than obesity', it is far from clear what they are measuring and what they mean by loneliness.
Loneliness data purports to measure the physical and social isolation of people from one another. But isolation and the absence of social contact are only aspects of loneliness. As many of us who have turned up to a party only to feel like the stranger in the crowd will confirm, loneliness is experienced as a mental and not simply a physical separation from other people.
Loneliness is underpinned by a sense of existential isolation – of feeling empty and abandoned. The philosopher Hannah Arendt described loneliness in vivid terms, as 'that nightmare which, we all know, can very well overcome us in the midst of a crowd' when we feel 'deserted by oneself'.
We are told there are social and cultural causes to account for loneliness. Since the 18th century, the breakdown of community, the rise of individualism, the erosion of family life, the anonymity of urban life, the impersonal character of large institutions, and economic and social dislocations have all been held culpable for fostering a climate of loneliness.
Today, loneliness – especially among young people – is often attributed to the powerful influence of social media. According to received wisdom, the more time young people spend using social media, the more likely they are to suffer from loneliness.
Such explanations may help us understand how loneliness is lived and externally experienced. But they do little to explain what it really means to be alone. People in the past managed to feel desolate and lonely without the assistance of social media. Since the beginning of history, people struggled to understand loneliness. Religions such as Christianity and Judaism have sought to console the lonely, holding out the prospect of closeness to God. Philosophers have attempted to help people come to terms with their loneliness through reflection and understanding.
The experience of history suggests that loneliness is not the outcome of a specific social or cultural development, such as the rise of individualism or of social media. Rather, loneliness is intrinsic to who we are as human beings.
As argued by Ben Lazare Mijuskovic, author of Loneliness in Philosophy, Psychology, and Literature, 'man has always and everywhere suffered from feelings of acute loneliness'. He added that human beings have been 'consumed by the struggle to escape from their state of loneliness'.
It is likely that what has changed in recent decades is the way that society thinks and engages with loneliness. Throughout most of history, communities relied on the resources of religion and philosophy to cope with and understand loneliness. It is only since the 1970s that loneliness has come to be regarded as a disease that demands a cure. Unfortunately, loneliness is not a disease, and it certainly cannot be cured.
It is unpleasant to feel alone. Loneliness can be a source of desolation and anguish. That is why it is understandable that many of us look for ways to fix it. Some seek out therapy, others join social clubs and attempt to forge new relationships and contacts. The refusal to accept social isolation and the search for solidarity shapes who we are and influences community life.
Loneliness is not just a condition that we must suffer. It also provides people with an opportunity to gain an understanding of themselves and of their world. The theologian Paul Tillich exhorted people to embrace their loneliness, because it forces us to engage with life's two most fundamental questions: what is the meaning of life and how should we understand ourselves?
He argued that the word loneliness expresses 'the pain of being alone', while the term solitude captures the 'glory of being alone'. This draws on Greek philosophers, who understood the importance of the value of self-reflection. Socrates referred to thinking as the soul's internal dialogue with itself.
The capacity to conduct an internal dialogue is essential for the development of a sense of self. It also helps you manage loneliness. Arendt, like Socrates, believed that the anguish of loneliness could be managed through the habit of conversing with oneself. Though still alone, she believed that through a 'silent dialogue of myself with myself', she was 'together with somebody'. What Arendt, Tillich and other philosophers understood was that there is real value in solitude.
The medicalisation of loneliness distracts people from understanding the importance of living with solitude. Solitude is essential for the development of people's sense of self and freedom. Our solitude provides a space where we can be free from any external pressure and control. It is a precious space that we open up to the gaze of doctors and health experts at our peril – doing so risks undermining our sense of moral independence. It is also the place where human beings can develop the psychological and moral resources they require to enter into intimate relationships.
We need to demystify loneliness rather than fear it. Understanding your predicament helps you deal with those moments when you feel empty and disconnected. And helping young people not to fear being alone is one of the fundamental tasks of socialisation. They should be encouraged to engage with their loneliness and not look for artificial ways of avoiding it. The unintended consequence of the current trend for pathologising loneliness is to undermine the capacity of people to deal with being alone.
Frank Furedi's How Fear Works: the Culture of Fear in the 21st Century is published by Bloomsbury Press.
Picture by: Pixabay.
To enquire about republishing spiked's content, a right to reply or to request a correction, please contact the managing editor, Viv Regan.