A revolt against academic excellence
The latest student protests in France are an embarrassment.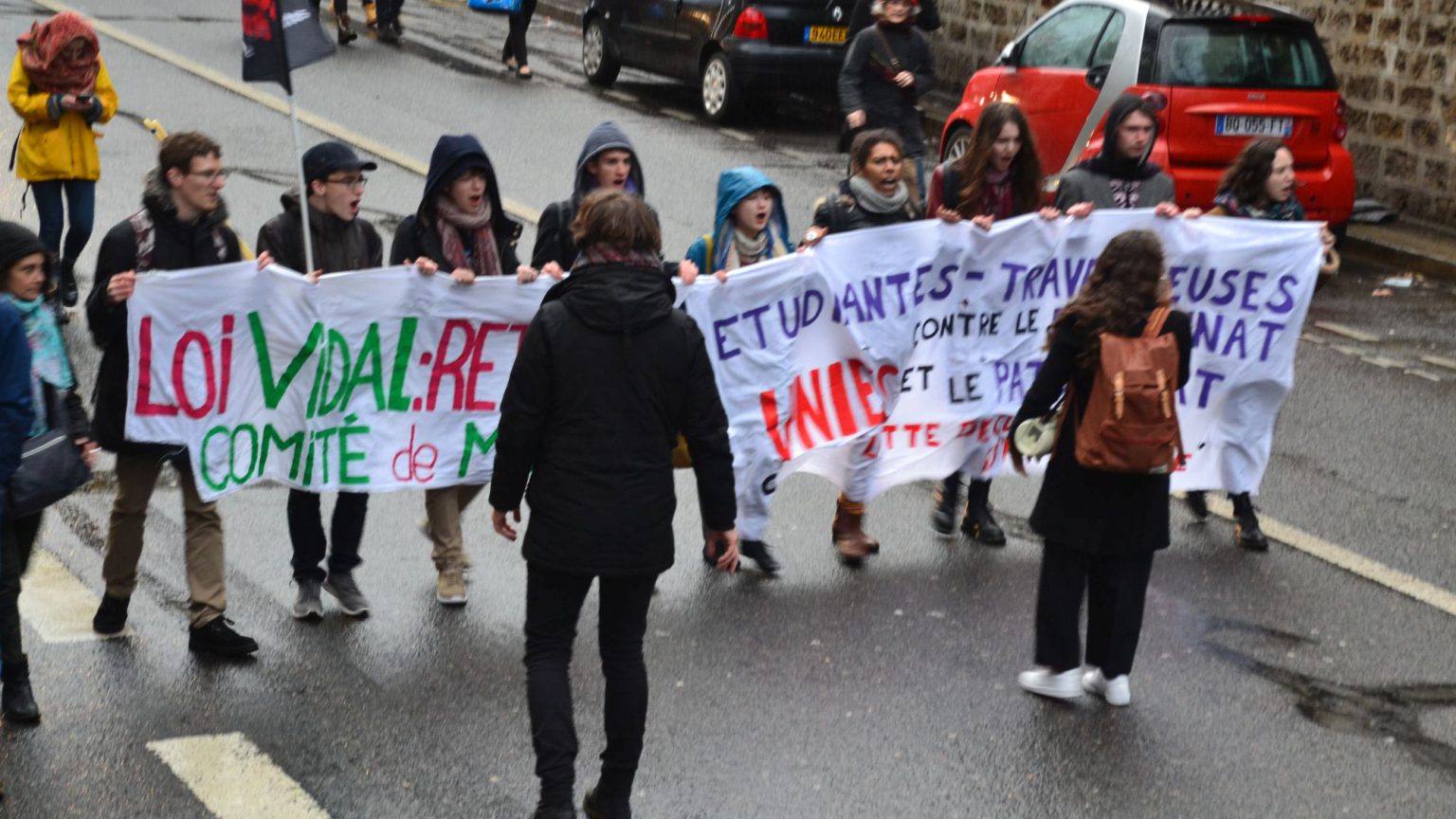 Students in France are up in arms about a new government plan to raise the entry requirements for university. This alleged injustice has led youngsters across France to block fellow students from attending classes, prevent teachers from entering campuses, and, in some cases, riot. All this for what are, in truth, the most basic quality-control measures.
At the moment, the French education system guarantees high-school students a public university place as long as they pass their final-year exams with a 50 per cent mark or above. This, and the fact that annual fees stand at just €170 (£150), has meant that the overwhelming majority of high-school students are eligible to enter university.
As a result, universities have been inundated with applications, and this has adversely affected the standard of education and students' rates of success. The first-year dropout rate in France stands at 44 per cent, and just 27 per cent complete their degree after three years. By contrast, in the UK just 8.4 per cent drop out in the first year, while three quarters of students complete their degree in three years.
With the French state spending nearly €7,000 per student per year, high failure rates have proved a huge drain on government resources. Oversubscribed university programmes have been using lucky draws to pick who is admitted to particular courses, regardless of the students' exam results.
In response, the French government has introduced the Student Orientation and Achievement Law. Simply put, it means that grades now have an impact on admissions and prospective students are now required to write a letter and provide a CV as part of their application. It is a basic selection process designed to combat the free-for-all taking place at universities across France at the moment. What's more, it is aimed at rewarding those who study harder and want to dedicate themselves to their subject. It seems logical.
But France's angry youth seem to disagree. In April, groups of students blocked entrances to universities and wreaked havoc in classrooms to demonstrate their outrage over the new law. Protests continue across France a month into the new academic year.
While the benefits of rigorous testing from a very young age are questionable, failing to have any standards for 18-year-olds entering a university is counterproductive. In France, it has bred a mentality of entitlement, where youngsters believe their mere existence makes them worthy of a university place. The idea that someone with good grades should be prioritised is apparently elitist, and these laws are seen as a threat to equality.
The reality is that few students in Europe have it quite so good as French students. Just about everything is made simpler in France: the annual fee for a bachelor's degree is cheap; housing allowance and grants based on social criteria are provided; and students going to some of the elite universities (Grandes écoles), like the prestigious Sciences Po in Paris, only pay according to how much money their parents make. Yet the government's completely rational change to admissions policy has them up in arms.
These protesters are not engaged in some noble fight to preserve the treasured French value of egalité – they are fighting to preserve mediocrity and shirk responsibility. More rigorous selection is the simplest, fairest solution to the big problems in the French university system. The fact that these reforms have been met with such outrage only shows how entitled some young French people have become.
Andreas Vou is a freelance journalist currently based in France. Follow him on Twitter: @andreasvou89
Picture by: Jeanne Menjoulet, published under a Creative Commons licence.
To enquire about republishing spiked's content, a right to reply or to request a correction, please contact the managing editor, Viv Regan.