Why should universities be socially inclusive?
The obsession with diversity actually harms less well-off students.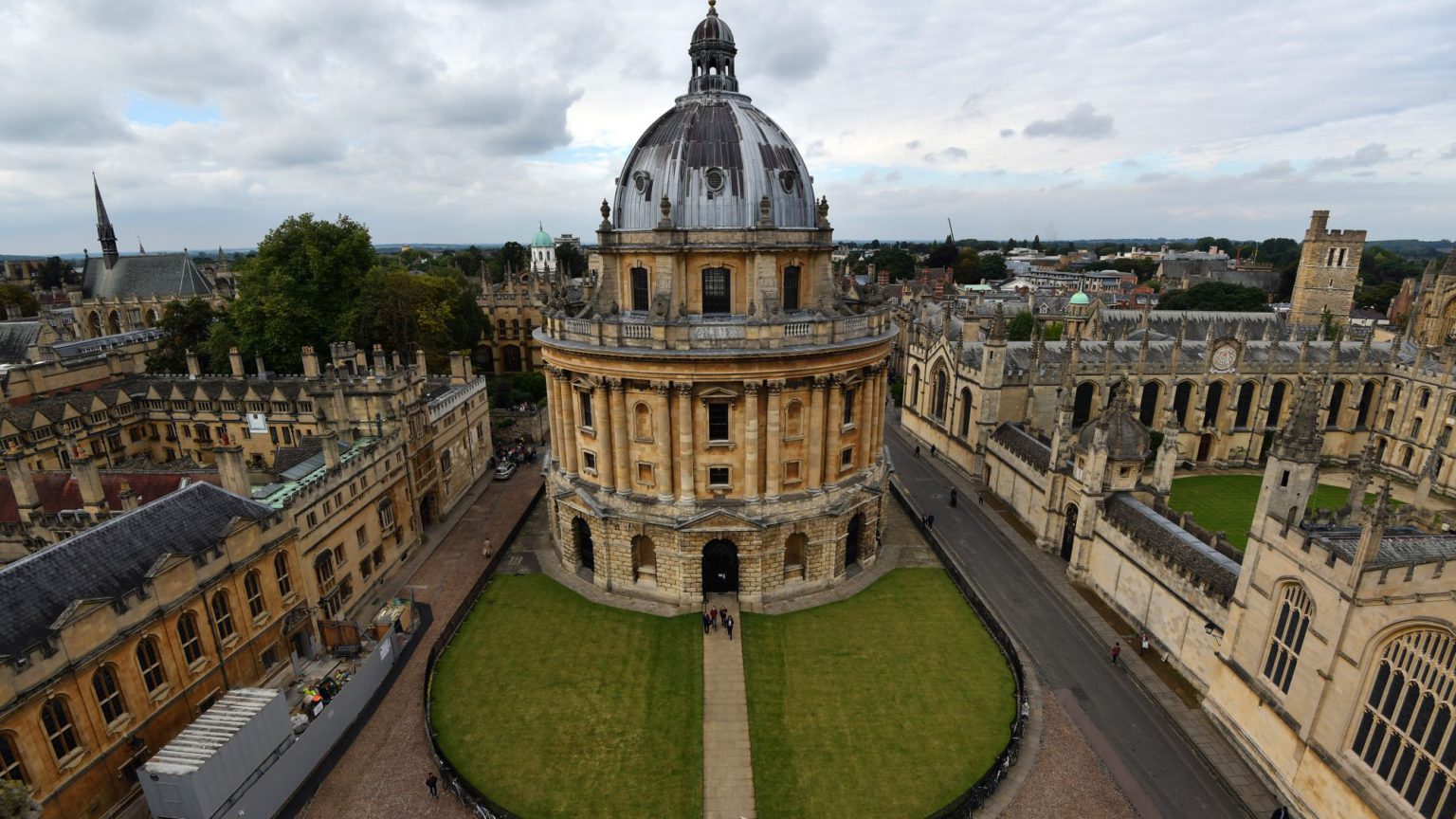 The new academic year has barely started and already critics are lining up to fire shots at 'elitist' universities.
Oxford, Cambridge and other leading institutions are derided as 'bastions of privilege', most specifically, 'white privilege'. Universities are not judged according to what students might learn, or the scholarship undertaken by professors, but by statistics: how many students are black, how many had free school meals, are from a disadvantaged area or went to a state school. Bean-counters insist that universities are held accountable for goals that have nothing whatsoever to do with education or, worse, which actively run counter to teaching and learning.
The latest Sunday Times Good University Guide berates the fact that just four in 10 students at the top universities of Oxford, Cambridge and Imperial College went to non-selective state schools. The data was gathered for a league table ranking universities for social inclusion. Unsurprisingly, Oxford is the least socially inclusive university. The Labour MP David Lammy was quick to herald these social-inclusion league table results as 'evidence that Britain's finest universities remain gated communities for the privileged.' But we need to ask why universities should be socially inclusive.
Placing social inclusion at the heart of higher education suggests students should be picked to represent a diverse array of gender, skin colour, sexuality and social-class characteristics, with more traditionally disadvantaged groups placed firmly to the fore. Recruiting this diverse group of students might enable institutions to produce publicity material worthy of a Gap advert, but inclusion and diversity are not ends in themselves. What are universities including students into?
From predetermined outcomes that reduce learning to a join-the-dots exercise to student satisfaction that privileges enjoyment over effort, quantifying inputs and outputs distances universities from higher education itself. This is rarely seen as a problem because so few people involved with universities see the value in conserving, transmitting and pursuing knowledge. Over several decades we've been told that universities are for building the national economy, or about getting people into work, or individual social mobility, or social inclusion, or safeguarding the mental health of a generation of supposedly vulnerable young people. Round in circles we go, each reinvention taking us further away from education.
If higher education is an intellectual project, then universities should be free to select the most talented students who best demonstrate the potential and interest to contribute. At present, universities work hard to find such individuals. Almost all now have outreach programmes sending representatives to schools in disadvantaged areas to encourage bright students to apply. Such programmes have had some success — there is simply no big group of people who do well at school, get decent A-level grades, but then opt out of going to university. Neither is it the case that large numbers of students with top exam results are going to universities or taking subjects for which they are hugely overqualified.
For those intent on using higher education for social engineering, outreach can only have a limited impact while universities still insist on having entry criteria. Expecting students to have achieved certain exam results in order to be considered for a place immediately rules out potential recruits who don't make the grade. Pupils taught in private or selective schools are more likely to pick up top A-level grades than youngsters from comprehensives. This is appalling: a child's educational success should not be determined by social class or geography.
But instead of looking at why some schools appear to be more successful than others, and demanding that all schools be brought up to the standard of the best, universities are called upon to lower their entrance criteria for students who have been to comprehensives, or had free school meals, or lived in a poor neighbourhood. The message that goes out to these students is that they cannot overcome disadvantage through their own efforts, so institutions will have to lower their expectations instead.
Cambridge University has announced plans to introduce a transitional year for students from disadvantaged backgrounds who fail to meet the entry requirements. In effect, Cambridge is offering two-track degree programmes — traditional three-year degrees for some and new four-year courses for those who don't make the grade. Elsewhere, contextual admissions — taking an applicant's background into account when deciding to offer a university place — are now all the rage.
Under both schemes there is an assumption that disadvantaged students can quickly make up any lost ground and go on to fulfil their potential. But this is hard to substantiate because grade inflation has been generally rampant across the whole higher-education sector and has increased most significantly for those entering university with the lowest A-level grades. We do know that universities with the lowest entry criteria have the highest rate of students dropping out before the end of their first year.
Offering some potential students lower grades than others sends them a message that they are victims of their circumstances and, instead of hard work, they need institutions to make concessions to accommodate them. This undermines students who have gone to great lengths to succeed and lets schools off the hook for low standards.
Yet none of this matters to those who think universities are about social inclusion rather than higher education. Instead, diversity — an entirely hollow concept — has become an end in itself. This is tragic for those students newly arrived at university excited to learn as much about their favourite subject as possible.
Joanna Williams is associate editor at spiked. Joanna is a panelist at the debate What is a woman anyway? at the Battle of Ideas festival in London on Saturday 13 October. Book your tickets here.
Picture by: Getty
To enquire about republishing spiked's content, a right to reply or to request a correction, please contact the managing editor, Viv Regan.