Men aren't getting away with rape
The Guardian's rape claims have some major flaws.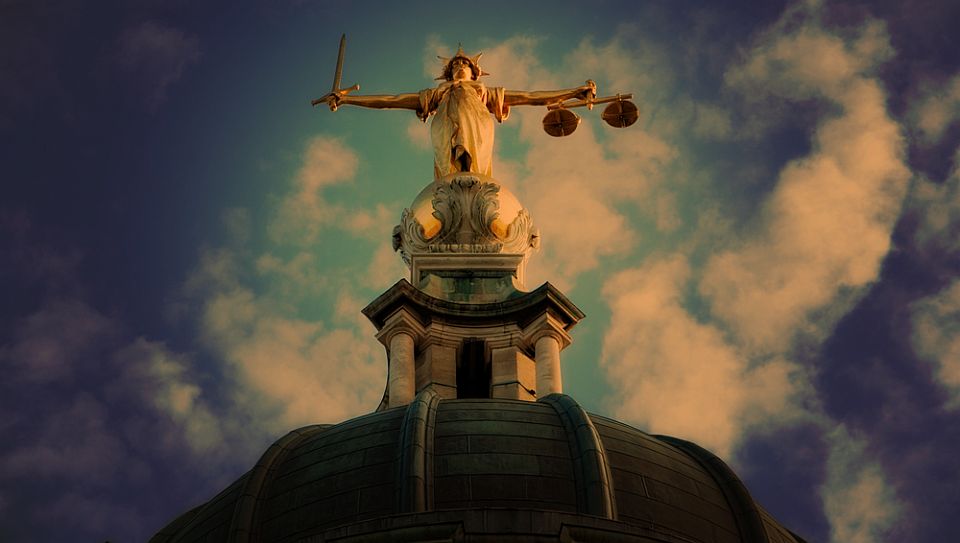 It is difficult to have a rational discussion about rape today. If you fail to endorse the outlook of the #MeToo or #IBelieveHer movements, which depict rape as an endemic problem that the criminal-justice system doesn't treat seriously, you risk being branded a rape apologist. Increasingly, people who haven't experienced rape are told to back off from the discussion — apparently the only ones who can understand the severity of this crime are those who have been impacted by it.
Yet we have to cut through all this and scrutinise the way rape is talked about, and also scrutinise rape law itself. The Guardian has launched a series of articles looking at rape. It started the series this week with stats acquired via a freedom-of-information request. They were released by the Crown Prosecution Service (CPS) to the Labour MP Ann Coffey. Apparently, 'less than a third of young men prosecuted for rape are convicted'. The Guardian reveals that even though young men accounted for 'more than a quarter of defendants in rape-only cases in the five years to 2017-18', still 'men aged 18 to 24 in England and Wales are consistently less likely to be found guilty than older men on trial'.
On the face of it, this sounds alarming. The Guardian is quite open about its belief that the criminal-justice system is for some reason reluctant to convict young men of rape. It quotes 'senior CPS staff' who say the figures reflect 'a desperate need to educate jurors, who appear particularly reluctant to punish young men at the start of their adult life for serious sexual assaults'. Why are 18- to 24-year-olds getting away with rape? That's the question being posed here.
Only this is not what is actually happening. The stats show that the number of rape convictions jumps to 46 per cent when it comes to 25- to 59-year-olds, up from 33 per cent for 18- to 24-year-olds. This immediately begs the question of why jurors would differentiate between a young man in his mid-twenties and a young man in his late twenties.
Coffey says the figures show a 'reluctance on the part of juries to find young men guilty of date rape… There is still a dominance of rape myths in our culture, including that a woman who has drunk a lot cannot complain if she ends up being raped or that it is only rape if someone has injuries'. But no evidence is provided on how many of these cases were alcohol-related. Or indeed how many of them were rape cases between young men and women – the figures presented by the Guardian also include cases of child abuse and domestic abuse. So how can Coffey make these claims?
One-sided, fear-driven coverage of rape is unhelpful, and often politically suspect. Women have historically been mistreated by the criminal-justice system; rape only became illegal within the confines of marriage in January 1992. So of course the system is far from perfect. And it is true that, for some women, the stigma surrounding rape could discourage them from coming forward and reporting an incident in good time for an adequate conviction.
But this doesn't mean, as the Guardian seems keen to suggest, that the system is defined by a favouritism towards young men and a disdain for female rape victims. To claim it does is not only lazy journalism — it also represents a serious misunderstanding of the situation with rape law.
The real problem with the rape discussion is that it is being removed from the realm of sensible debate and is becoming a heated, fearful concern for feminists to hold forth on. Contrary to what Coffey and others claim, the problem isn't a disregard for women but rather a disregard for the principle of innocent until proven guilty. The fact that the CPS is currently reviewing many recent rape cases, following a spate of wrongful convictions of young men, is testament to the fact that jurors sometimes seem too keen to send an individual down, even if there isn't very strong evidence.
Likewise, the introduction of ideas like affirmative consent, where men must secure a 'yes' rather than just stopping what they are doing if they hear a 'no', alongside the broadening of the categories of rape and sexual violence, means it is distinctly possible that many accusations of rape don't add up to what we understand rape to be — or at least used to. As Luke Gittos has argued on spiked, the high rate of acquittals must mean that we are bringing more people to trial who either aren't guilty or who have not been properly investigated. This is a worrying development.
The Guardian claims there are 'alarming shortcomings in the system'. This may be true, but it's not a black-and-white picture of a sexist system preventing women from achieving justice. To say it is is to play a dangerous game, where rape is no longer simply a crime to be investigated but a political weapon, too. And it is this new politicisation of rape and of conviction rates that could lead to some serious miscarriages of justice.
Ella Whelan is speaking at the Battle Of Ideas session, Cross-examining UK rape laws, at the Barbican on Saturday 13 October. Buy your tickets here.
To enquire about republishing spiked's content, a right to reply or to request a correction, please contact the managing editor, Viv Regan.