The rise of the female breadwinner
Another victory for women that feminists are refusing to celebrate.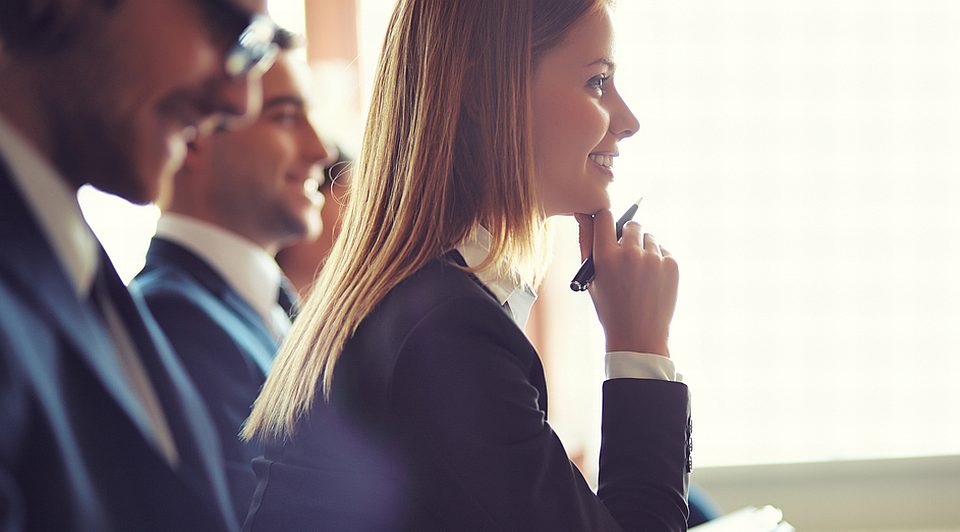 Sexism doesn't just exist in the workplace, feminists have now discovered. It is so much worse than that. Sexism also exists in our homes, in our culture, and in our very souls. Research out this week from the US Census Bureau shows that when women earn more than their husbands, both partners are likely to lie about their earnings. Men say they earn more than they do, while women downplay the size of their salaries.
To professional feminists like Jessica Valenti, this shows that despite the very best efforts of those who dedicate their lives to campaigning for equal pay, 'the idea that women could outearn their partners is still considered taboo or undesirable'. Apparently, women imbibe the idea that they should earn less than men and 'internalise messages about what is acceptable female behaviour'. According to this argument, women have swallowed so much of the sexist Kool Aid that rather than proudly owning their higher salaries, they come over all embarrassed instead.
If we look at what women actually do, rather than what they say they do, the rise of the female breadwinner is surely a feminist victory. Women are both working and earning more than ever before. According to the UK Office for National Statistics, over 70 per cent of women aged 16 to 64 are employed, up from just over 50 per cent in 1971. This means that the majority of mothers are in work: nowadays women are just as likely to have a job whether or not they have children.
Data from the Institute of Public Policy Research suggests that more than two million working mothers in Britain earn more than their partners – up a whopping 80 per cent in just 15 years. This means that for just over a third of couples with children, the woman earns as much as or more than her partner. An earlier study reported that women were now the main breadwinner in 41 per cent of homes. Major shifts in family life, and in society more broadly, have occurred in a very short space of time. And people's attitudes, although perhaps slower to keep up, are also changing. According to the latest British Social Attitudes Survey, 72 per cent of those questioned disagreed with the statement that 'a man's job is to earn money – a woman's job is to look after home and family.'
So, what we have is a complicated picture. Women are not only working and earning more than ever, but there has also been a clear shift in attitudes, too. Very few people in the US or the UK think that traditional gender roles should shape family life. However, when it comes to the specifics of their own situation – their own relationships – the US Census Bureau found that women who earned more than their partners underreported their income by an average of 1.5 per cent, while men in those relationships over-reported their income by almost three per cent. Those being less than fully honest told interviewers it was more socially desirable for men to earn more.
There seems to be a gap between women's lives as working mothers and, often, breadwinners, and their own feelings towards this new reality. This is hardly surprising. Some working mothers are in professional roles and earning salaries many times the national average. Their partners also had well-paid careers before deciding to drop out or work part-time as the 'primary caregiver'. Positive images of such modern families abound: just look at the love being shown to New Zealand's prime minister and new mum Jacinda Ardern. Her partner, Clarke Gayford, is applauded for giving up his role as a television presenter to become a stay-at-home dad.
Good on the Arderns and all the professional couples like them. It is fantastic that women and men, together as families, now have the freedom to organise their affairs exactly as they choose. This is a real feminist victory and worth celebrating. However, it is not the reality of most families with female breadwinners. Of the two million working mothers in the UK who earn more than their partners, most are low earners. Many are working in low-skilled or unskilled jobs, perhaps in the retail sector or in a caring role. They may be their family's main or sole earner, but they are in poorly paid and often insecure employment. They are the breadwinner not because they have a particularly well-paid job, but because their partner is either out of work, employed part-time, or earns even less than they do. The rise of the working woman may have helped offset the economic devastation felt in areas that have seen industrial decline, but in many families where the mother is the sole breadwinner the risk of poverty is high.
Perhaps unsurprisingly, women with jobs rather than careers, those who wear a uniform to work rather than a dry-clean-only suit, those who work up a sweat and come home exhausted rather than leaving early to hit the gym, see employment differently. There are few positive role models for the woman who misses school parents' evenings and assemblies because she's juggling two zero-hours jobs to make ends meet. For these women, having a husband who earns enough to give them the option to leave work altogether or reduce their hours is an aspiration, not a sign of their internalised misogyny.
There is another reason women and men might misreport their earnings. We are constantly being told that men earn more than women. It is asserted so frequently that it takes on the status of common sense. Women have come to believe, quite genuinely, that they are paid less than men and that they must, therefore, earn less than their partners. In other words, women and men believe in the myth of the gender pay gap. Feminist campaigners, having spent years telling women they are paid less than men, are now berating women for assuming this must be the case in their own relationships.
It is time we stopped looking at employment and earnings through the prism of gender and focused instead on the low wages and appalling conditions experienced by some working women and men. Higher wages and greater job security give all families the freedom to choose for themselves how to organise their time and look after their children. Feminists might not approve of the decisions they then make – but most women can live with that.
Joanna Williams is associate editor at spiked. Her new book, Women vs Feminism: Why We All Need Liberating from the Gender Wars, is out now.
To enquire about republishing spiked's content, a right to reply or to request a correction, please contact the managing editor, Viv Regan.