The madness of war with Iran
Surely even Trump isn't so unstable that he desires such a venture?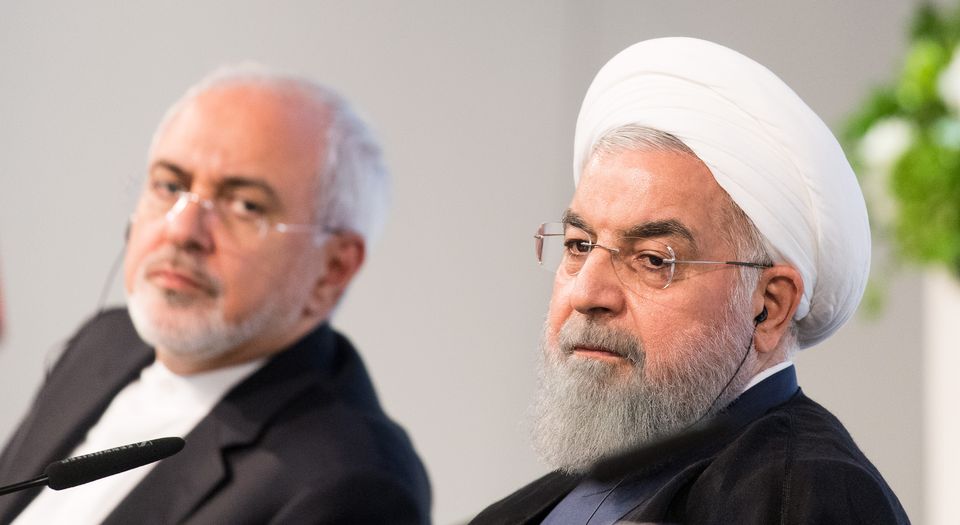 Another day, another tweet from President Trump promising to rain down death and destruction on a foreign nation. In the tradition of his threats to North Korea, which promised 'fire and fury', and his tweet to Vladimir Putin in April, which bragged that America's 'smart missiles' were on their way to Syria, on Sunday Trump went on another all-caps bender – this time with Iran in his sights.
To Iranian President Rouhani: NEVER, EVER THREATEN THE UNITED STATES AGAIN OR YOU WILL SUFFER CONSEQUENCES THE LIKES OF WHICH FEW THROUGHOUT HISTORY HAVE EVER SUFFERED BEFORE. WE ARE NO LONGER A COUNTRY THAT WILL STAND FOR YOUR DEMENTED WORDS OF VIOLENCE & DEATH. BE CAUTIOUS!

— Donald J Trump (@realDonaldTrump) July 23, 2018
There has been much talk about this being a North Korea Take Two situation, where wild threats are followed by conciliatory moves. It is Trump's 'art of the deal' in action, some say. But will Trump's hardline stance pay dividends with Iran, as it (supposedly) did with North Korea? Let's take a look.
The story of Iran in the 20th century, like that of North Korea, involves a great deal of Western interference and belligerence. The CIA, aided by British intelligence, overthrew Iranian prime minister Mohammad Mosaddegh in 1953 and replaced him with the Shah of Iran. The Iranian Revolution in 1979 overthrew the shah and replaced him with the rule of the Ayatollahs. At this point, Britain and America threw money and weapons at our then best friend, Saddam Hussein, encouraging Iraq to fight a bloody war against Iran that began in 1980 and lasted for eight years. From 1979 on, Iran has been under crippling sanctions.
After 9/11, Iran was branded part of an 'axis of evil' by George W Bush. Following the overthrow of Saddam by the American-led military alliance in 2003, Iran and North Korea – which, with Iraq, made up the axis of evil – started to think about developing serious arms.
According to the International Atomic Energy Agency (IAEA), Iran's arms programme had stopped by 2009. Nonetheless, Iran, China, Russia, Germany, America, France and Britain all signed the Joint Comprehensive Plan of Action (JCPA) in 2015, under which Iran agreed to extensive monitoring of its nuclear activities in exchange for the lifting of sanctions. In May this year, Trump, who has long been a critic of the JCPA, pulled out of the deal and threatened sanctions against any company doing business with Iran. French energy company Total has said it will pull out of a billion-dollar deal with Iran.
The North Korea comparisons are limited, however, not least because there was no cunning US strategy where North Korea was concerned. What achievements there have been with North Korea recently were largely the work of South Korea. Trump's belligerency merely hastened action. South Korea has its own hardline right-wing political sphere that seeks perpetual conflict with the north, and Trump's threats helped to boost public support for South Korean president Moon Jae-in's preference for negotiations with Kim Jong-un. It was the entirely justified fear of a north-south war that gave Moon the boost he needed.
Iran lacks that key figure that the Korea situation has: a leader like Moon who seeks peace. Also, Iran is in the crosshairs of two key American allies in the Middle East, Saudi Arabia and Israel, who are pushing for an American war against Iran. As the joke goes, Saudi Arabia wants to fight Iran to the last American. Israeli PM Benjamin Netanyahu is a broken record, claiming that Iran is the biggest threat to global security. Israel has also been regularly bombing Syria in response to the Iranian military presence there. Israel fears that Iran wants to turn Syria into another Lebanon, with weapons placed in Syria that could be used to attack Israel.
All of Trump's key advisers are fervent advocates of overthrowing the current Iranian government. His national security adviser, John Bolton, an unrepentant supporter of the Iraq catastrophe, has called for the bombing of Iran. Secretary of state Mike Pompeo has launched a 'maximum pressure' campaign designed explicitly to collapse the Iranian government, in 'support of the Iranian people'. And yet this week Trump has been promising that the US is ready to make a 'real deal' with Iran.
What will happen next is anyone's guess. It is unlikely that Iran will be provoked into retaliation by threats. The Iranian government is not mad and it does not wish to commit suicide via a war with America, Israel or Saudi Arabia. What's more, there is no desire within Europe to support American action against Iran – America's pulling out of the JCPA was met with dismay from all the other signatories. Meanwhile, high-level meetings are taking place between Russia and Israel in order to negotiate the withdrawal of Iranian forces from near the Israeli-occupied Syrian Golan Heights.
So the reality is that while Trump may bluster, and Bolton may threaten, what happens next with Iran will not necessarily be driven by the United States. There are so many other factors and forces at play. So much for Trump's all-caps foreign policy.
Tara McCormack is a lecturer in international politics at the University of Leicester. She is the author of Critique, Security and Power: The Political Limits to Critical and Emancipatory Approaches to Security, published by Routledge. (Buy this book from Amazon(UK).)
To enquire about republishing spiked's content, a right to reply or to request a correction, please contact the managing editor, Viv Regan.