The Brexit mess we're in
Politicians have failed to uphold our will. We need to take back control.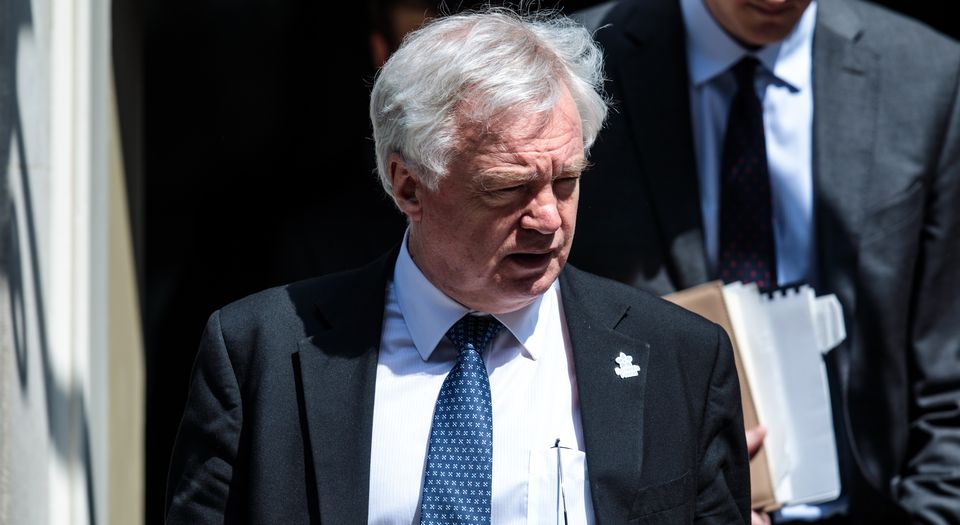 Who will defend Brexit? This is the question that has haunted Britain since 23 June 2016. And amid the torturous, anorakish Brexit debate, replete with talk of backstops, a customs union, the Customs Union, a customs partnership, max fac, regulatory alignment, regulatory divergence, cherry-picking and cake-eating, it is a question that we cannot let escape us.
Two years ago 17.4million people voted to leave the European Union: more people than have ever voted for anything in Britain, ever. And we did so in defiance of the entire political establishment. All major political parties, bodies, trade unions and financial institutions backed Remain. It was a vote against the establishment, that the establishment has been left to implement, and to fight over.
This is why we're in the mess we're in. And we are in a mess. Indeed, the intense internal political battles over Brexit this week will in 10 years time read like an indecipherable footnote to a great betrayal.
Yesterday, Brexit secretary David Davis was, reportedly, threatening to resign over the wording of the government's proposal for a regulatory backstop if London and Brussels fail to strike a deal on the Irish border. He wanted it to be time-limited. They fudged it. Both Davis's and PM Theresa May's camps declared victory. And just now, the EU's lead negotiator, Michel Barnier, dismissed it out of hand. He insists any backstop must not have a time limit, and must apply only to Northern Ireland, thus carving up UK territory.
Even if he hadn't, the government's proposed backstop would have set us on the road to Remain by another name. It would have signed us up to the rules of the EU Customs Union (a central pillar of Brussels rule) if it was ever activated. And despite Davis's new wording, it had no formal time limit; it would have incentivised the EU to leave us in permanent limbo, under its control. Such is the dogs Brexit the Tories are making of this that even their capitulations are being rejected.
Meanwhile, the Labour Party is mired in internal wrangling that is just as inscrutable and treacherous. At the referendum, seven out of 10 of Labour constituencies backed Leave – only seven out of 222 of its MPs did the same. Now the party is essentially debating whether it should ignore its millions of Leave voters or ignore its millions of Leave voters while pretending it isn't. Rearguard Remain MPs and Labour Lords are pushing for full Single Market membership – EU membership in all but name. In response, the leadership set out a new proposal last weekend – Single Market membership in all but name.
The current predicament has had elite Remainers parroting their most pathetic argument of all: that Brexit is just too complicated to be implemented. Now, leaving the EU was never going to be easy. We're negotiating with an oligarchy keen to remind the increasingly Eurosceptic masses across the continent what happens when a nation dares to defy it. But it is a matter of grit and political will, of insisting that the vote must be upheld, even if it means walking away and the turbulence that would come with it: something that the Tories' refusal to plan for a no-deal exit, and Labour's insistence that no deal is off the table, has made incredibly difficult.
If Brexit looks impossible as it stands, and increasingly it does, that is only because the chasm between the people and politicians revealed two years ago is perhaps even more vast than we thought. Even the simple democratic principle that the government's job is to implement our will has not stopped the political class, the state apparatus and the civil service resisting and complicating Brexit at every turn. And in this chaos, the door swings open to the forces of Rearguard Remain.
A few noble exceptions aside, even parliament's firm Brexiteers have proven feeble in the face of all of this. For all foreign secretary and Vote Leave leader Boris Johnson's blustery leaked comments last night, his talk of a 'meltdown' and the treachery of the Remainer-led Treasury, he and his fellow cabinet Brexiteers have become at best spectators of Brexit's slow-motion betrayal, and at worst its apologists.
Who will defend Brexit? It's down to us, the people, as perhaps it always was. 'How?' is the question we now need to ask ourselves.
Tom Slater is deputy editor at spiked. Follow him on Twitter: @Tom_Slater_
Picture by: Getty
To enquire about republishing spiked's content, a right to reply or to request a correction, please contact the managing editor, Viv Regan.