No, Islamophobia is not the new anti-Semitism
It is historically illiterate to compare criticism of Islam with hatred of Jews.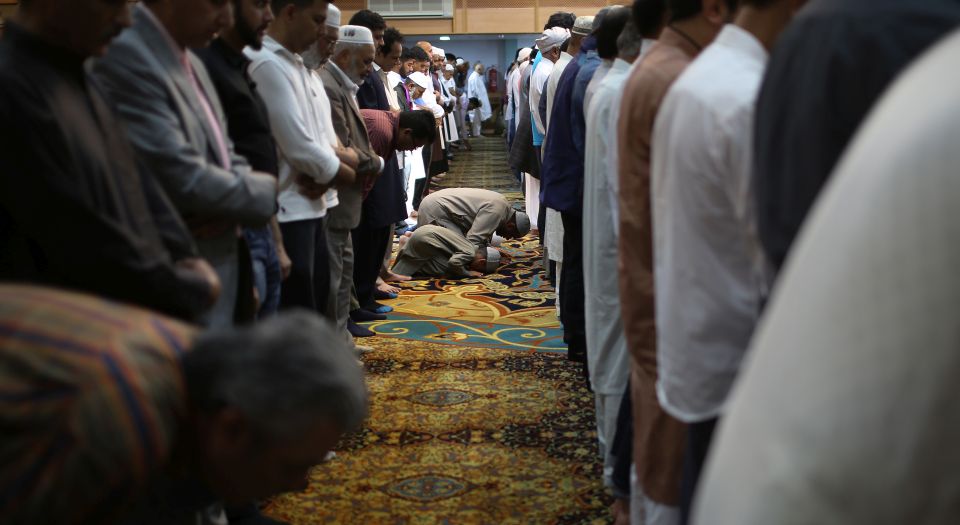 It is the definition of historical illiteracy to compare Islamophobia to anti-Semitism. And yet that is what is happening. People who feel put out by the discussion of anti-Semitism in the Labour Party, and possibly even envious of the attention that anti-Jewish prejudice is receiving in comparison with anti-Muslim prejudice, have taken to saying: 'What about the cancer of Islamophobia in the Conservative Party? When are we talking about that?' They fail to realise the fundamental difference between anti-Semitism and Islamophobia: the former is one of the world's oldest hatreds and has caused the deaths of millions of people; the latter is a word invented by the Runnymede Trust in 1997 to demonise criticism of Islam.
The speed with which public attention has been dragged from the serious problem of a new anti-Semitism in certain left-wing circles, and focused instead on what a Guardian writer describes as Britain's 'foundational corruption' of Islamophobia, has been extraordinary. And telling. It speaks to a tendency among Muslim community leaders – not ordinary Muslims – to muscle in on Jewish suffering. Self-elected spokespeople for Britain's Muslims have a tendency to bristle at any suggestion that hatred for Jews might be a specific, pronounced problem. So when Holocaust Memorial Day was set up in 2001, it was boycotted by the Muslim Council of Britain (MCB) on the basis that it wasn't 'inclusive' – that is, it didn't refer to Muslim suffering, such as at Srebrenica. And now the same MCB has responded to the public discussion of left anti-Semitism effectively by saying, 'What about Islamophobia?'.
Any public focus on Jewish pain seems to invite from the MCB and other Muslim leaders the almost Pavlovian response of: 'What about Muslim pain?' It's a creepy competitiveness, almost identitarian jealousy, that has the impact, intentional or not, of downplaying the problem of anti-Semitism. I mean, if you are going to balk even at the idea that the Holocaust was a uniquely horrific crime, the greatest crime of the 20th century, then you have signed up, whether wittingly or unwittingly, for an effort at least to relativise anti-Semitism.
Over the past week, the MCB has been arguing that there are almost daily occurrences of Islamophobia in the Tory Party. It has won the support of Baroness Warsi, who was a member of David Cameron's Cabinet – despite never having been elected to parliament! – and who is now in the House of Lords. She criticises Tories for focusing on anti-Semitism in Labour while being unwilling to 'deal with bigotry when it finds itself in our own backyard'.
Virtually every media comment on the MCB's campaign for the Tory Party to hold an inquiry into its allegedly rampant Islamophobia has mentioned the recent media focus on anti-Semitism in Labour and wondered why we aren't now talking about Islamophobia, too. That this at least lends itself to a diminution of the problem of left anti-Semitism is clear from the glee with which Corbynistas have leapt upon the MCB's claims. 'You're far more racist than us!', they yell at Tories, which roughly translates as: 'Are we done with talking about left anti-Semitism now? Please say we are.'
But it is wrong, and historically infantile, to speak about anti-Semitism and Islamophobia in the same breath. This isn't to say that there is no anti-Muslim prejudice. Of course there is. Some people are deeply suspicious of Muslims and even view them as the despoilers of our apparently hitherto pristine European civilisation. And some Tories – very minor Tories – appear to have shared memes or articles that contain such views. That's bad. But anti-Semitism is different.
Anti-Semitism is older. It is far more entrenched in certain European circles. It is far more historically given to mass acts of violence, from pogroms to extermination. And – the really crucial bit – its re-emergence always tells us something important about the destabilisation of society and its descent once again into irrationalism, conspiracism, scapegoating, and fear of modernity. That is why the recent return of anti-Semitism, as a reformulated Socialism of Fools, leading to the casual spread of pseudo-radical conspiracy theories and even to horrific anti-Jewish violence and graffiti in countries like France, Belgium and Sweden, deserves our serious attention. Because this return of the old hatred speaks to an unhinging, a moral disarray, a crisis of reason. And yet if we focus too hard on this, and try to have a reckoning with it, the opinion-forming set will breathe down our necks: 'And Muslims? What about them? You don't care?' It looks increasingly like a tactic of distraction.
Anti-Muslim prejudice unquestionably exists, but Islamophobia is an invention. Don't take my word for it. Take the word of the Runnymede Trust, one of Britain's leading race-equality think-tanks. It openly boasts that it is 'credited with coining the term Islamophobia… in 1997'. And what does this term Islamophobia mean? It doesn't mean racial hatred. Runnymede's definition of Islamophobia, which has been adopted by the Metropolitan Police, includes any suggestion that Islam is 'inferior to the West', and even the belief that Islam is sexist. If you think Islam is 'unresponsive to change', you are Islamophobic. And, get this, if you 'reject out of hand' 'criticisms of the West made by Islam', you're an Islamophobe. So even to ridicule Islam's view of the West is apparently to be infected with the 'cancer' of this so-called racism.
These are criticisms of religion. In a free society they ought to be entirely legitimate views, subject to no punishment whatsoever. And yet the police actually say in their internal documents that the ideas listed above count as 'Islamophobia'. That is chilling. Anti-Muslim prejudice is out there, yes. But 'Islamophobia' is an elite invention, a top-down conceit, designed to chill open discussion about religion and values and to protect one particular religion from blasphemy. The war on Islamophobia is in essence a demand for censorship. To compare this 'racism' invented by the chattering classes 20 years ago to the millennia-long outbursts of violent hatred for the Jewish people is historically illiterate and morally repugnant.
Brendan O'Neill is editor of spiked. Find him on Instagram: @burntoakboy
Picture by: Getty
To enquire about republishing spiked's content, a right to reply or to request a correction, please contact the managing editor, Viv Regan.