Sadiq Khan, London's paternalist-in-chief
London has a lot of problems; burger ads isn't one of them.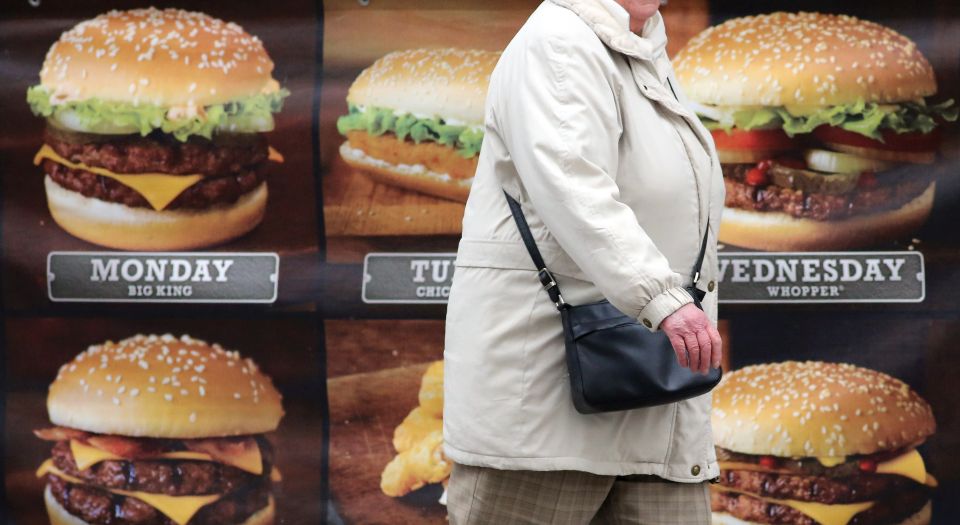 The anti-obesity crusaders are back. After finally getting his way with the introduction of the sugary-drinks tax, one celebrity chef, Jamie Oliver, is demanding it should be expanded to other products, like sugary milk drinks. He told MPs earlier this month: 'This is a tax for good. This is a tax for love. This is designed to protect and give to the most disadvantaged communities.'
Another celebrity chef, Hugh Fearnley-Whittingstall, is taking up valuable airtime on BBC One with Britain's Food Fight. It features the usual staple of pathetic stunts and questionable obesity claims that such shows depend on. Fearnley-Whittingstall has also joined Oliver in calling for restrictions on junk-food advertising aimed at children.
Joining the fray is London's mayor, Sadiq Khan. He has proposed a ban on adverts for foods high in salt, sugar or fat from London's buses, Underground stations and Tube trains. Khan claims that 'child obesity in London is a ticking timebomb' and that 'bold steps' are needed to 'do right by our young people'. He says he wants to 'reduce the influence and pressure that can be put on children and families to make unhealthy choices'.
The real junk here is the dubious statistics used to justify this illiberal and patronising policy. According to Khan, 'almost 40 per cent of London's 10- and 11-year-olds are "overweight or obese"'. By lumping together the mildly chubby with the unhealthily fat, Khan makes it sound like a sizeable minority of the capital's kids are dangerously unhealthy. In reality, only a very small proportion of such children are at any significant health risk due to obesity. Those that are at risk need rather more help than the removal of tempting pictures of naughty-but-nice treats.
Moreover, thanks to some odd decisions in the past about where to place the cut-offs for 'overweight' and 'obese', childhood obesity statistics exaggerate the prevalence of obesity. And even those beefed-up numbers peaked over a decade ago. The obesity timebomb never went off. So why the sudden need to censor adverts?
Dodgy justifications aside, the real problem with Khan's plan is the implication that we are such monkey-see, monkey-do morons that we cannot be exposed to adverts without engaging in the supposedly reckless behaviour they promote, like eating burgers or chocolate bars. Thankfully, our intellectual superiors, the kind of people who manage to sustain a healthy lifestyle despite the barrage of obesity-inducing imagery, are here to protect us from ourselves.
Sorry, Sadiq, but we eat the 'wrong' food because it tastes good. Nobody needed to woo us with some hypnotic, carefully calculated piece of advertising. As pictures doing the rounds on Twitter over the past few days confirm, the mayor isn't averse to a cheeky Nando's himself. He is even happy for the world to know it when it suits his need to look like a regular guy. But what does our 'man of the people' really think of the people he governs? That we need a hefty serving of paternalistic elitism to keep us in check.
In pushing this policy, Khan wants to look like a politician who makes the brave, unpopular choices needed to tackle the big problems facing society. Excuse my French, but what a load of bollocks. Bans and regulations in the name of public health are the safest policies in the world. 'We want to ban something… think of the kids, yeah?' is the last refuge of the political loser. Perhaps Khan's attention would be better placed on London's knife- and gun-crime problem, which really is killing young people. Instead, he is sucking up to the public-health lobby and its celebrity figureheads like Jamie and Hugh.
Worse still, the longer-term aim is to put pressure on national government to introduce a nationwide ban on junk-food advertising. This means that even if you don't live in London, this condescending policy could be heading your way soon. Sadly, most of our politicians think as little of our capacity to make the 'right' choices as Khan does.
Rob Lyons is science and technology director at the Academy of Ideas and a spiked columnist.
Picture by: Getty
To enquire about republishing spiked's content, a right to reply or to request a correction, please contact the managing editor, Viv Regan.