Dirty jokes in the dock
The policing of smutty humour needs to stop.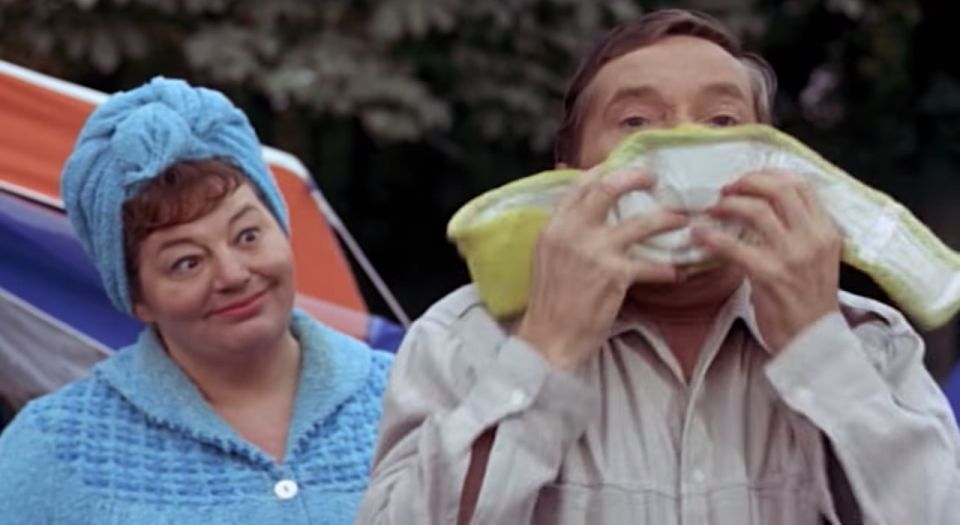 As the boundaries of acceptable speech and behaviour narrow ever further, people are increasingly being punished for being tongue-in-cheek, saucy or smutty.
A storm over some teacups has led to the sacking of two lifeboat crew members from the RNLI. A boss of theirs discovered 'inappropriate material of a sexual nature' in their station's cupboard. That is, she found a pair of novelty tea mugs which featured sexual imagery. They had swapped them as Secret Santa gifts.
Three other crew members have resigned in protest at the sackings, locals have started a petition to reinstate the pair, and long-term donors have threatened to withdraw funding. But the RNLI insists it has not gone overboard. A statement claims the incident was 'not trivial' as the saucy mugs presented a 'safeguarding breach'.
'Safeguarding' in this context clearly has nothing to do with the physical safety of those at risk of drowning, ostensibly the remit of the RNLI. One of the offenders had 15 years' experience of saving lives at sea, which he is now forbidden to make use of. Apparently, safeguarding the emotional safety of any potential offence-taker is more important.
Similarly, few will be surprised to hear of a humour deficit in academia, but one incident shows that a poorly received joke is no laughing matter. At the annual meeting of the International Studies Association (ISA) in San Francisco, some scholars found themselves in a crowded hotel lift. Simona Sharoni, a professor of women's and gender studies at Merrimack College, offered to press the buttons for her colleagues. Richard Ned Lebow, a political scientist at King's College London, jokingly asked to be let off at the 'ladies' lingerie' department. It was a fairly standard, if old-fashioned, gag. But Sharoni claims that 'as a survivor of sexual harassment', she was 'quite shaken by this incident'. Later that day, she lodged a formal complaint.
Hearing of the complaint, Lebow attempted to reach out to her, writing that, 'Like you, I am strongly opposed to the exploitation, coercion or humiliation of women'. However, making such a 'frivolous' complaint, he argued, risked diverting attention from 'the real offences that trouble us both'. By describing the obviously frivolous complaint as frivolous, he aggravated matters further, it seems.
Sharoni hit back, saying she 'cannot and will not remain silent when misogyny is at play'. She was not alone in confusing a harmless attempt at humour with a hatred for womankind. Last week, the ISA upheld her complaint, ordering Lebow to write an 'unequivocal apology' for his 'offensive and inappropriate' joke or face disciplinary action. To his credit, he has refused to comply and denounced the ISA's ruling as a 'horrifying and chilling example of political correctness' that 'encourages others to censor their remarks for fear of retribution'.
No reasonable adult of sound mind, with any experience of real life, could possibly find Lebow's joke about ladies' lingerie offensive, let alone misogynistic. But policing of such saucy jokes is more common than you would think. As spiked's Free Speech University Rankings shows, some British universities and students' unions have bans on offensive jokes and banter – usually as part of their policies against sexual harassment.
And it is not just jobsworth bosses, snowflake students and highly strung academics who are taking offence at harmless banter – saucy puns can even become a police matter. A butcher in Staffordshire, England, was recently rapped by the police for the innuendo-laden signs outside his shop. Slogans promoting 'big-breasted birds', 'big cocks' and offers to 'have your rump tenderised' have adorned his boards for 10 years. Unsurprisingly, no member of the public felt sufficiently offended to complain to the police in that time. Nevertheless, the local police chief inspector warned the butcher to 'give careful consideration' to his slogans, in case anyone takes offence in future.
The joyless claims that smutty humour constitutes sexual harassment, a safeguarding breach or any tangible harm whatsoever are certainly worthy of ridicule. But when jokes no naughtier than Victorian postcards can see people disciplined and sacked, and innuendos no saucier than a Carry On one-liner draw the attention of the police, we need to get serious about defending smut.
Fraser Myers is a writer. Follow him on Twitter @FraserMyers
Picture by: YouTube
To enquire about republishing spiked's content, a right to reply or to request a correction, please contact the managing editor, Viv Regan.