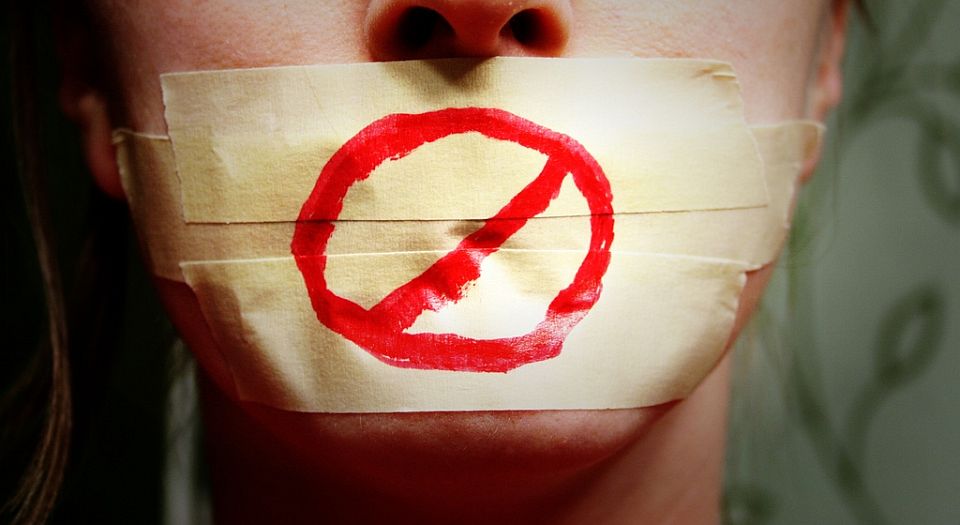 Long-read
Against hate-speech laws
Nadine Strossen's new book makes an important case for the importance of free speech without limits.
Hate speech is the thorniest of issues for defenders of free speech. When asked where those who champion freedom of expression would draw the line on 'acceptable' speech, many of even the usually most stalwart proponents of free speech draw it here.
In particular, attitudes towards hate speech are what divides a European approach to free speech from a US, First Amendment-based approach. In Europe in recent decades the net on what speech is permitted has been drawn ever tighter as governments seek to rein in speech they say harms individuals based on a variety of their characteristics: from race and religion, to sexual orientation. In the US, backed by a First Amendment that places far more protection on speech, courts have traditionally firmly resisted temptations to place limitations on speech, even when it is deemed hateful.
Nevertheless, with the rise of nationalist rhetoric in the US, and in particular following a number of protests against speakers on university campuses that have in some instances turned violent, there has been a renewed interest in the US in potentially introducing some kind of hate-speech measures.
It is this that has spurred veteran free-speech campaigner, Nadine Strossen, president of the American Civil Liberties Union from 1991 to 2008, to revisit the question of hate speech in her new book Hate: Why We Should Resist It With Free Speech, Not Censorship.
Hate considers the way in which the First Amendment has been interpreted in the US over the past century, examines the use of hate-speech laws in developed democracies elsewhere, and explores some of the arguments used to defend hate-speech legislation – and why they do not stand up to scrutiny.
Strossen provides an excellent overview of the 'neutrality' and 'emergency' principles. The former guarantees that speech will be protected no matter the viewpoint of the speaker. This is essential in a democracy because it ensures that the government does not become the arbiter of the acceptable viewpoint at any given time. Strossen points out how vital this principle has been in defending not just what society might now classify as 'hate speech' such as racism but also pro-civil-rights messages. Proponents of hate-speech laws would do well to study the 1972 Chicago v Mosley case Strossen cites, in which an African-American postal employee was only allowed to protest outside a high school, with a sign that read 'Jones High School practices black discrimination', on the basis of the First Amendment.
The cases covered by Strossen demonstrate time and again how freedom-of-expression protections – as opposed to limitations offered by hate-speech laws – protect minority and persecuted groups, citing US Civil Rights leader, Congressman John Lewis's observation: 'Without freedom of speech and the right to dissent, the Civil Rights movement would have been a bird without wings.' And she goes on to show how hate-speech laws can often have the opposite effect – that they end up targeting the very minority groups such laws purport to protect. Examples include that of a prominent journalist and member of the Uzbek minority in Kyrgyzstan who was charged with 'inciting ethnic hatred' for reporting on conflicts between Uzbeks and the majority Kygryz.
Strossen also lays out clearly the 'emergency' principle in which the government may suppress speech only when it directly causes specific, imminent and serious harm, citing an opinion from a 1927 case in which Justice Louis Brandeis wrote: 'Fear of serious injury cannot alone justify suppression of speech… Men feared witches and burned women.'
Strossen is a lawyer and the book is strong on legislation and the court rulings that have interpreted such laws, both in the United States and Europe. She also does not shy away from the notion that words can harm. This is refreshing. Too often free-speech advocates seem to want to have it both ways: arguing that speech is so vital to a democratic society that it needs to be protected and yet not powerful enough to cause hurt.
'[W]e cherish speech precisely because of its unique capacity to influence us, both positively and negatively', she writes. 'But even though speech can contribute to potential harms, it would be more harmful to both individuals and society to empower the government to suppress speech for that reason.'
Strossen gives a brief overview of various research that shows both that hate-speech laws do little to limit the hateful views they seek to suppress, and that by limiting the exposure individuals have to hateful views, the less resilient they become to a whole raft of potentially distasteful and intolerant viewpoints.
However, at 208 pages, this element of Hate felt a little light, and while overall it provides an excellent overview of the legal frameworks of hate speech and their impacts, I would have liked more examples and personal stories exploring the sociological and psychological arguments against hate-speech laws. Given that the psychological and social effects of hate speech is are a key element in the demands of various groups for increased restrictions on speech, it seems to me this is a vital part of the polemic on hate-speech legislation.
One of Strossen's challenges is that she lays out the direction of her argument – and her conclusions – from the outset, meaning that the conclusion (hate-speech laws do not protect us from harm or promote greater tolerance in societies) often comes before the evidence that supports this argument. This is particularly true of the overview, which meant that at times I felt Strossen failed to bring me along with the thread of her arguments. I agree wholeheartedly with Strossen's views on hate speech – 45 years of evidence from the work of Index on Censorship chimes entirely with her conclusions. But I did wonder whether Hate would be as convincing to a reader who currently either sits on the fence or is firmly in favour of hate-speech law.
However, in these times of censure by the mob, and of major corporations with the power of governments to limit speech, it is welcome to hear voices like Strossen's making themselves heard and reminding us why the urge to limit speech in the name of protection ultimately offers no protection at all.
Jodie Ginsberg is CEO of Index on Censorship. She tweets @jodieginsberg
HATE: Why We Should Resist it With Free Speech, Not Censorship, by Nadine Strossen, is published by Oxford University Press USA. (Buy this book from Amazon(UK).)
To enquire about republishing spiked's content, a right to reply or to request a correction, please contact the managing editor, Viv Regan.