The comics who are waging war on comedy
Some turncoat comedians want to ban 'offensive' comedy gigs.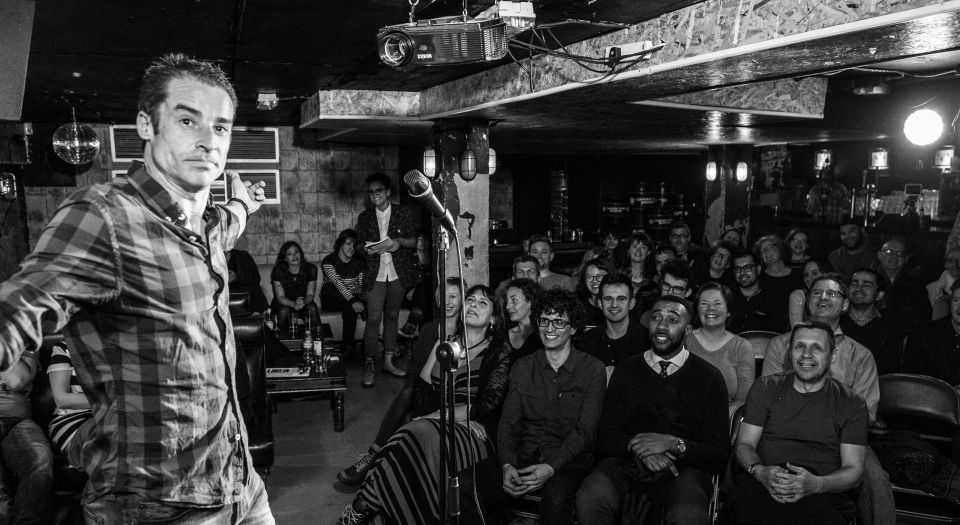 'Lenny Bruce was policed by the police. Now we've got to a case where acts seem to be policing the other acts.' So says Alfie Noakes (pictured), the London comedy promoter who runs the We Are Funny Project. He became the latest target of comedy censorship after inviting feminist comedian Kate Smurthwaite to appear at Feminist Talking Points, a comedy night exploring modern feminism from a variety of angles. After she posted the invitation on Facebook, accompanied by an outraged rant, the venue cancelled the show.
She wasn't the only comedian to take offence. Noakes says that one comedian made the ludicrous allegation that female comics were reluctant to gig for him because 'so many have left with post-traumatic stress disorder'. Their main objection centres on a piece Noakes wrote for Chortle, in which he encouraged comedians to joke about the excesses of radical feminism. In her post, Smurthwaite said she'd rather 'eat [her] own young' than perform at Noakes' event, imploring the venue to 'stop hosting this kind of pointless bigotry'.
And that's just what Farr's School of Dancing in Hackney chose to do – it cancelled the event, even though the We Are Funny Project runs three shows a week there. When asked to comment, Antic London, which runs the venue, said Noakes's inclusion of a link to his Chortle article in his invitation to performers 'turned a neutral invitation into one loaded with personal opinion that muddied the waters. Antic London is an inclusive company that believes in equality for all and we reflect this in our programming.'
Not all comics are so thin-skinned. Samantha Pressdee, who hosts the Men, Sex & Feminism podcast and was billed to appear at the show, feels that some successful, right-on comics are No Platforming her 'and other less established and less Oxbridge-educated comics, grateful for an exciting opportunity'. As Noakes says, 'when it's a comedian that calls for censorship of the show, that is a step too far and highly alarming'.
Thankfully, Feminist Talking Points went ahead last week at a new venue, The Star of Kings in King's Cross. It was not 'a load of privileged blokes punching down', as one critic not in attendance imagined, but a half-female, half-male line-up. Even this was criticised by some feminists, who felt that men shouldn't be on a bill discussing feminism at all. 'It's a no-win situation', explains Noakes. 'So many feminist arguments are based on men and men's behaviour. We absolutely have a right to respond, to ask questions and respond to allegations.'
Alongside more established comedians, such as Nathan Cassidy, headliner Chelsea Hart and a surprise guest spot from Will Franken, the bill also featured up-and-coming acts. One, a male victim of sexual assault, expressed his detachment from the #MeToo campaign. Another, a comedienne in her 70s, recalled how she was asked to leave an anti-nuclear protest because she had brought her baby son to a 'female-only' rally. Had a new venue not been secured, the online outrage would have prevented not only 'privileged' men from expressing their views at the original gig, but also victims of sexual assault and fellow feminists.
An audience poll at The Star of Kings even suggested over half the audience identified as feminists. Apparently they could take a joke better than some comedians.
Christian Butler is a spiked columnist. Follow him on Twitter: @CPAButler.
Picture by: Steve Best
To enquire about republishing spiked's content, a right to reply or to request a correction, please contact the managing editor, Viv Regan.