I'm a pay-gap denier and proud of it
We need to junk this fact-lite obsession with gender pay.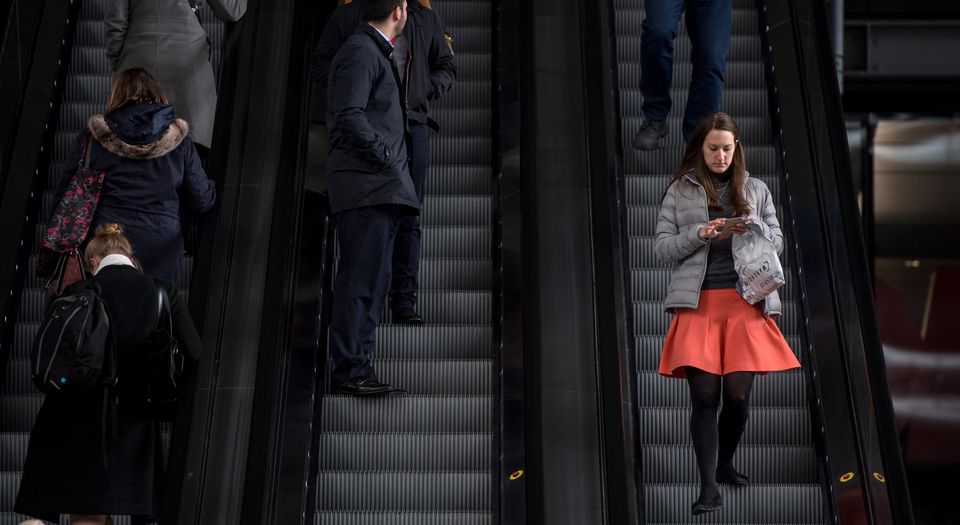 Move over 'climate-change deniers', the 'gender pay-gap denier' is this week's most popular label for people who don't accept today's political orthodoxies.
Just one day after the government-mandated deadline for companies to report their gender pay-gap data, former senior civil servant Helene Reardon Bond, who was involved in shaping the government scheme, was already denouncing 'deniers' who 'insist the gap only exists because of the choices women make'.
Based on the new government data, the media are reporting that eight in 10 firms pay men more than women. Prime minister Theresa May described the current pay-gap situation as one of the 'burning injustices which mar our society', in a column for the Daily Telegraph.
Labour MP Stella Creasy, along with other MPs, has set up a campaign called #PayMeToo to help women talk about and tackle any pay-gap issues where they work. Creasy also has little time for 'angry voices' which 'decry the gender pay gap'.
But I'm afraid I'm going to have to add my own angry voice to the debate, because these new government statistics are almost completely useless.
Companies and public bodies with over 250 employees were asked to report the mean and median percentage difference in hourly rates for male and female employees. But these numbers aren't useful without breaking them down into like-for-like jobs. The government figures lump together part-time and full-time work and don't take into account details such as age, education-level and experience.
There are many factors that influence a person's pay. By not comparing like-for-like job roles, it's impossible to know whether women are paid less than men for the same job.
The government figures can also be very misleading in some sectors. Women's clothing companies, for example, whose employees are overwhelmingly women, could still end up with a large pay-gap figure. This is because women are likely to dominate all of their pay quartiles, including the lower-paid jobs on shop floors. Meanwhile, male employees will appear as a small percentage in the upper pay quartiles. So while a company can employ almost 100 per cent women, it could still have a large pay-gap for mean hourly rates.
The Office for National Statistics (ONS), which does break down the data into full-time and part-time jobs, reports a median hourly pay difference of 9.1 per cent for full-time work (in favour of men), and 5.1 per cent in part-time work (in favour of women).
But even where there is a gap, you would have a hard time proving it was because of gender, because so many different variants affect a person's pay.
The fact is this government data doesn't give us any kind of realistic picture of supposed inequalities in pay. Yet we are bombarded with the message, from politicians and the media, that women are being penalised in the workplace because they don't have a penis. This simply isn't true and it's an awful message to pass on to girls and young women entering the workforce.
Women are constantly being told they need extra help to achieve the same success as men. As such, there are demands for men to take pay cuts to 'help' women – what a win for equality – or schemes like the BBC's 50/50 gender quota for expert commentators. How insulting! What self-respecting woman, who is an expert in her field, would wish to be invited on to a show not because of her achievements and expertise, but because she balances out the testosterone levels?
There are still issues affecting women in the workplace, most notably to do with balancing childcare and work. However, these issues will not be addressed by the government's overly simplistic data, nor will they be addressed by telling women they are always at a disadvantage.
Dismissing those who question the gender pay-gap narrative as 'deniers' or 'angry voices' is simply lazy. We should question a narrative that with just a little research can be shown to be so flimsy. If May, Creasy and Co are serious about tackling the inequalities facing women in the workplace, then they should ditch the melodrama and meaningless hashtags and focus on reality.
Naomi Firsht is a spiked columnist and co-author of The Parisians' Guide to Cafés, Bars and Restaurants. Follow her on Twitter: @Naomi_theFirsht
To enquire about republishing spiked's content, a right to reply or to request a correction, please contact the managing editor, Viv Regan.