The antiquarian assault on press freedom
How dusty old laws are being used to harass journalists.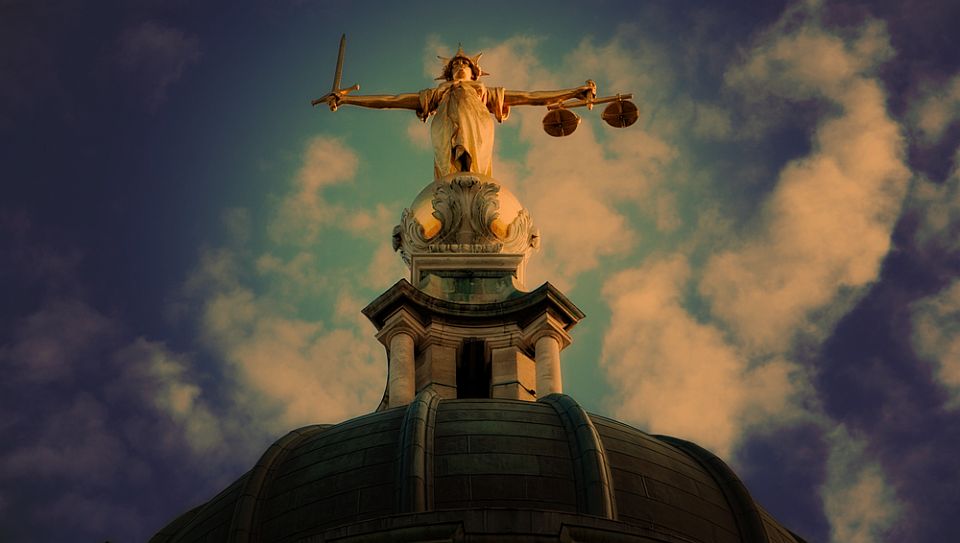 When Henry VII felt a pressing need for money – which he did most of the time – he had no qualms about resurrecting all sorts of legal practices which everyone had assumed were dead and buried, with a view to catching out and extracting money from those who seemed to have some to spare.
Today, the great and the good are going down much the same road when faced with speech they would prefer to suppress. Old-fashioned hair-trigger libel actions are one technique: witness Jeremy Corbyn seriously threatening to sue fellow politician Ben Bradley for libel last month over unguarded comments. But the last few years have also seen another insidious piece of legal antiquarianism being put into operation – and one concerned directly with the publication of the truth.
What do the following have in common? 13 journalists unsuccessfully prosecuted during the Operation Elveden fiasco; a number of journalists prosecuted following scoops from whistleblowers about Jon Venables' treatment in prison, conditions at Whitemoor Prison and Prince Harry's treatment in the army; and Damian Green MP, who notoriously was arrested and had his parliamentary computer combed by the police after he published an embarrassing story about the Home Office's incompetence on immigration. The answer is this: in each of these cases the state invoked the antique crime of 'misconduct in public office', almost disused up to 2000 but now worryingly resurgent.
As widely drawn as any authoritarian government could desire, this useful little crime essentially covers any deliberate breach of the rules by anyone employed by a public authority or holding any public office, provided only that their breach has a propensity to cause harm and amounts to a perceived abuse of the public's trust in the institution or the office.
Furthermore, where it is committed, the guilty include not only the office-holder himself, but also anyone else knowingly involved. Just think for a moment what this means. Imagine you are a reporter or blogger, or even an MP, in receipt of leaked information. The leaker, be he a policeman or a prison officer, civil servant or town clerk, magistrate or county councillor, will as often as not have committed misfeasance in tipping you off. And if he did, then you, the reporter, are also presumptively liable to be arrested and banged up as having aided and abetted him.
It is difficult to know where to start on this. If you are a prosecutor and you charge someone under the Official Secrets Act, why not add a catch-all charge of misfeasance as well, just in case you can't quite make the official-secrets charge stick? (This has actually happened in connection with police leaks.) Our official-secrets legislation is carefully limited in who it covers. But that need not worry our enforcers. To put the frighteners on a local councillor speaking to the press out of turn, and more importantly on his journalistic contact, all they would have to do is charge both with misfeasance. Problem solved.
There are some limits to liability. It is clear, for example, that anyone charged with misfeasance can plead as a defence the limited protection afforded by the free-speech clause of the European Convention on Human Rights. But this is not the point. There is more to misfeasance than prosecution. A journalist arrested for it is likely to have his home searched, his computers seized, and possibly onerous bail conditions imposed. And there are dangers even before arrest. Remember that the police can authorise themselves to demand phone data for the purpose of detection of crime, including, of course, misfeasance.
Take, for example, an episode in 2013. Two journalists on the Northern Echo found that their phone records had been demanded and combed over by Cleveland Police. Their crime? Suspected complicity in misfeasance. A senior member of the Cleveland force had resigned under a cloud, and they had knowingly received news of this from a police mole all of 50 minutes before the matter was formally made public. It took them until last month to quash the request and get the information expunged. They were lucky: the police admitted their reaction had been over the top. But this sort of threat can now hang over any reporter merely on the grounds that he has obtained information from a public servant who might have been breaking the rules.
The whole general offence of misfeasance needs to disappear. If there is a case to penalise specific public office-holders who break the rules or speak when they shouldn't, it needs to be made, and there must be proper protections for journalists. But however convenient it is to the establishment, it is simply unacceptable that journalists and others can be threatened with criminal prosecution merely because they got their information from someone who shouldn't have given it to them.
Andrew Tettenborn is a professor of commercial law and a former Cambridge admissions officer.
Picture by: Wikimedia Commons
To enquire about republishing spiked's content, a right to reply or to request a correction, please contact the managing editor, Viv Regan.