UKIP: the party's over
UKIP's demise proves Remainers were wrong about the Brexit era.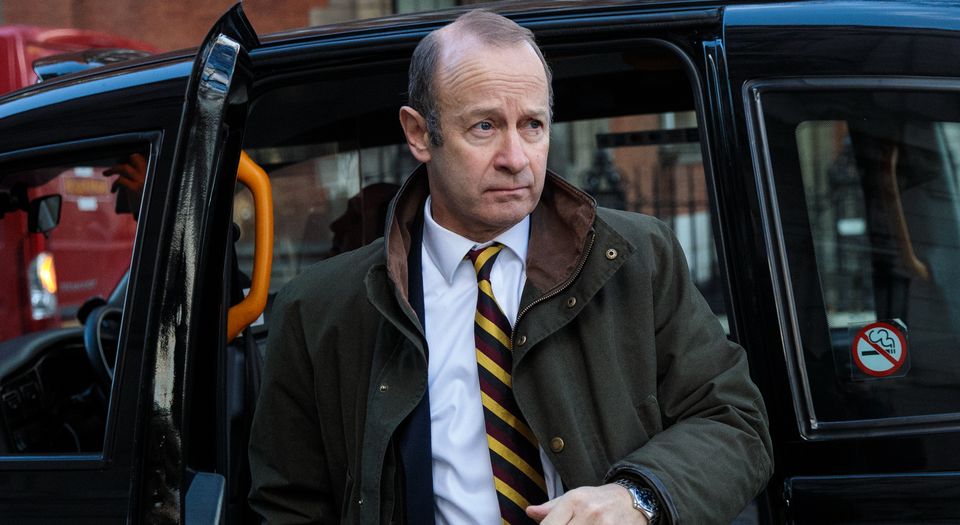 UKIP has had a rough time recently. Since the EU referendum in 2016, it has faced more scandals, sackings and salacious gossip than your average episode of EastEnders.
The latest event in UKIP's slow-motion demise has been an almost unanimous vote of no confidence in its current leader, Henry Bolton. 'Almost unanimous' because one person voted for confidence in Bolton – Bolton himself. This comes after Bolton's girlfriend was found to have sent racist text messages about Meghan Markle. At the time of writing, Bolton's refusal to step down has sparked protest resignations from 11 senior UKIP figures.
Losing leaders is nothing new for UKIP. Over the past 18 months, it has gained and lost four leaders, including Diane James, who lasted just 18 days, and Paul Nuttall, who infamously made things up about losing friends in the Hillsborough disaster. Former leader Nigel Farage, the party's only credible personality, has said he doesn't want to be leader again.
UKIP is no stranger to race-related scandals. In July 2017, Michelle Brown, a UKIP member of the Welsh Assembly, was caught calling Labour MP Chuka Umunna a 'fucking coconut'. In 2014, the 'UKIP Calypso' song, written by Mike Read and usually sung in a Jamaican accent, was criticised for being racist. In 2011, UKIP MEP Bill Etheridge hit the headlines after he wrote a book celebrating golliwogs. Bad press follows UKIP around: in 2016, MEPs Steven Woolfe and Mike Hookem brawled in the European Parliament, prompting Martin Schulz, then president of the parliament, to call the police.
UKIP's many problems are often held against Brexit, too. Many commentators and ardent Remainers point to UKIP, with its conveyor belt of leaders, racial controversies and disorganisation, as evidence that Brexit itself is chaotic and racist. But UKIP is not representative of all Leave voters, by any stretch. If every UKIP voter voted Leave, they would still only account for less than a quarter of the 17.4million votes.
Indeed, it is striking that, for all the shrill predictions that Brexit Britain would be a 'Farageland' in which UKIP values would come to the national fore, UKIP's demise coincided with the vote for Brexit. It was after the vote that things started to fall apart for the party. It seems pretty clear that UKIP was not the author or the beneficiary of Brexit; the Brexit sentiment exists independent of the UK Independence Party.
'UKIP is Nigel's baby and in part maybe that is the problem', said party chairman Paul Oakden recently. It is true that in the absence of Farage, the party lost its appeal among certain voters. Bolton says that if he leaves, the 'party is probably over'. He could well be right. Support for UKIP is shrinking fast. At the high point of its campaign for the EU referendum in 2015, it won almost four million votes in the General Election; following the Brexit vote, it received under 600,000 in the 2017 snap election – an astonishing drop.
And yet support for Brexit remains strong. It is time to put to bed the idea that Brexit was for kippers only. It is more likely that some people simply saw UKIP as a means of achieving the democratic end of removing Britain from the EU, and once that had been achieved even those people saw no use for UKIP anymore and went back to voting for the Tories or Labour (or not voting at all). That UKIP is sinking into obscurity while support for Brexit remains firm tells us that being anti-EU does not mean being pro-UKIP or pro-UKIP values. So long, UKIP – not many will miss you.
Ella Whelan is assistant editor at spiked. Her new book, What Women Want: Fun, Freedom and an End to Feminism, is published by Connor Court. Buy it on Amazon UK and Amazon US.
To enquire about republishing spiked's content, a right to reply or to request a correction, please contact the managing editor, Viv Regan.