Time's Up for the #MeToo movement
The celebrity fund for poor women reveals how patronising #MeToo is.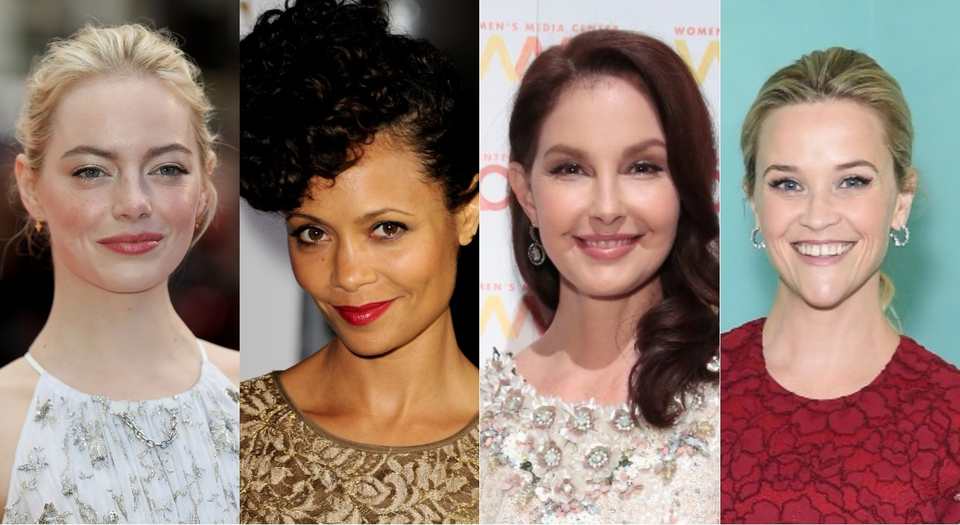 Anyone hoping that the #MeToo panic would be left in 2017 will have been disappointed this week, when Hollywood A-listers launched their new campaign: Time's Up.
Spurred on by the momentum of the so-called 'silence breakers' and the flurry of exposés, allegations and sackings related to sexual harassment last year, celebrity women have given their cash to fund legal aid for poor women who are apparently being abused in the workplace.
The launch letter, published in the New York Times, begins with 'Dear sisters'. It reads like a charity pledge – and this is exactly what it is. 'We particularly want to lift up the voices, power, and strength of women working in low-wage industries where the lack of financial stability makes them vulnerable to high rates of gender-based violence and exploitation', it says. Apparently Emma Stone, Sarah Jessica Parker and hundreds of other female celebrities think their money will give poor women a voice. How Dickensian. And what about the suggestion that there are high rates of 'gender-based violence' in low-wage industries? Where's the proof?
This sense of paternalism runs through the letter. 'We see you', it tells the members of the Alianza Nacional de Campesinas (a female farmworkers' union) which wrote in support of #MeToo last year. Yes, those hitherto invisible female farmworkers should now be overjoyed after having been 'seen' by the cultural elites of New York and LA. The wealthy feminists of the #MeToo movement are now posing as the saviours of helpless, stupid, poor women:
'To every woman employed in agriculture who has had to fend off unwanted sexual advances from her boss, every housekeeper who has tried to escape an assaultive guest, every janitor trapped nightly in a building with a predatory supervisor, every waitress grabbed by a customer and expected to take it with a smile, every garment and factory worker forced to trade sexual acts for more shifts, every domestic worker or home health aide forcibly touched by a client, every immigrant woman silenced by the threat of her undocumented status being reported in retaliation for speaking up, and to women in every industry who are subjected to indignities and offensive behaviour that they are expected to tolerate in order to make a living: We stand with you. We support you.'
The worst thing about Time's Up is the hollowness of its support for workers. Where were the glamourous legal-aid funds when women (and men) were being exploited by their bosses? Why is it sexual harassment that gets celebrities to fork out their spare pennies? Why not legal aid for the millions of workers exploited in the usual, economic way by their bosses or sacked without notice? What about a campaign to demand better childcare so that women don't have to choose between earning as much as men and raising a family? What about a campaign for higher wages for working people? Having been a waitress for years, I know who I hated more out of the odd handsy customer and my minimum-wage-paying boss.
No one should have to put up with injustice. But this patronising campaign assumes working-class women are incapable of sticking up for themselves. How did women ever win equality in the workplace in the first place? Was it through Hollywood-run schemes to stop bad male behaviour with lawsuits? Of course not. Equality was won by ordinary women standing up for themselves and demanding their freedom. This is what #MeToo types can't understand – that women aren't all helpless creatures, simply waiting to be freed by a hashtag or a handout.
Sexual harassment in the workplace is not commonplace. As feminist and author Christina Hoff Sommers recently pointed out on the spiked podcast, the General Social Survey (one of the most reputable social-science surveys in the US) revealed that just 3.6 per cent of women surveyed in 2012 said they had been sexually harassed at work – down from 6.1 per cent in 2002. Yes, men like Harvey Weinstein still exist, and should be confronted. But the idea that women everywhere, in all jobs, are being groped and forced into sexual acts is just not true.
The Time's Up signatories say they 'recognise our privilege and the fact that we have access to enormous platforms', and say they want to 'give voice' to the experience of supposedly voiceless women. Feminism has gone from being a political movement with demands and battles and goals to a rolling hashtag/fundraising campaign – something that gives rich do-gooders that extra glow of virtue.
The female farmers and waitresses and fruit pickers and factory workers and street sweepers of America don't need the help of actresses to fight for equality. They need a political movement that treats them as active agents. Let's call time on celebrities' patronising and disturbing fascination with sexual harassment.
Ella Whelan is assistant editor at spiked. Her new book, What Women Want: Fun, Freedom and an End to Feminism, is published by Connor Court. Buy it on Amazon UK and Amazon US.
Picture by: Getty Images.
To enquire about republishing spiked's content, a right to reply or to request a correction, please contact the managing editor, Viv Regan.