The witch-hunting of Lewis Hamilton
The middle-class media mob is officially out of control.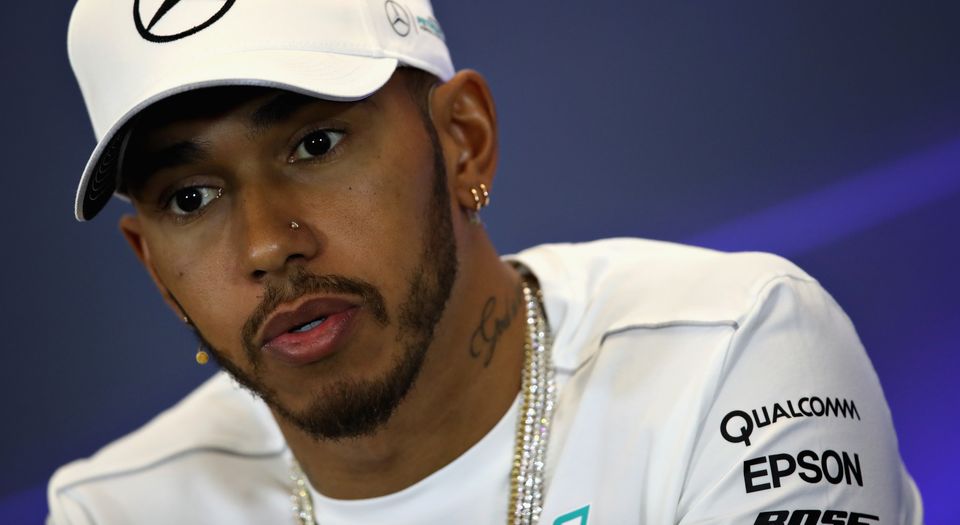 Another heretic slain. This time it's Lewis Hamilton, Formula One star. Over Christmas he committed the speechcrime of suggesting boys shouldn't wear girls' clothes, which is to 2017 what 'There is no God' was to 1517. Cue fire and fury and demands that he retract, repent and, in the cry of one trans activist, make a donation to an LGBT charity. That is, he should pay an indulgence, as the old Catholic Church called them, in order to lessen the punishment for his sin. When people are instructed to cough up actual cash to pay for having had unclean thoughts, you know we're entering dark times.
Hamilton's speechcrime – which some in the press have hysterically referred to as 'horrifying' – was to put a little video on Instagram showing him asking his young nephew why he's wearing a princess dress. Turns out his nephew got it for Christmas. Hamilton isn't impressed, so in mock-angry tones (note how his nephew laughs, making it pretty clear this is a jovial family situation), he says: 'Boys don't wear princess dresses!' And with that the Twitterati and the commentariat went into full medieval mode, raging against Hamilton as if he were some devilish figure come to warp minds and corrupt souls.
Hamilton forgot that, in an era when full-grown men are cheered by the press for winning the right to use teenage girls' changing rooms in Topshop, when institutions across the land are throwing their ladies' loos open to blokes in skirts, when even women's colleges now say they will accept anyone who merely identifies as a woman – ie, they will now accept men – you are forbidden from saying anything that suggests there are two sexes and that there might, just might, be some differences between them. We have descended so far into the swamp of relativistic thinking that now even to say 'You're a boy and you should wear boys' clothes' is to invite damnation upon yourself.
And this points to a profound, twisted irony in the Hamilton hunt: those fuming against him, those extracting repentance from him, those demanding he publicly recant his foul thoughts, present themselves as open-minded and tolerant and yet they explicitly seek to shut down minds and they behave in an alarmingly intolerant fashion. 'We're so carefree and nice that we think people should be able to wear and do whatever they like', they say, at the same time as they make a demon of a man who has had the temerity to say something they don't like. Their facade of tolerance hides a nasty, censorious and punishing instinct which cannot countenance the existence of people with a different point of view to OURS. But those people exist. There are many people out there who would not let their sons or nephews wear girls' clothes. They're all scum, of course. Trash. 'Transphobic' and disgusting. So much for tolerance!
Hamilton has now apologised. He has prostrated himself before the middle-class media mob and begged for its forgiveness. Literally. 'I hope I can be forgiven for this lapse in judgement', he said. This is such an ugly spectacle. That people can be forced by mob pressure and threats to plead publicly for forgiveness for holding an opinion is immeasurably worse than anything Hamilton said. It points to a tyranny of conformism, an informal yet brutal policing of public opinion, the rise of an unforgiving opinion-guarding brigade that will trample over any different or daring ideas and demand absolute obedience to the okayed ideologies. If you think Hamilton's video was 'horrifying' but this response is okay, then your moral compass is officially broken.
It is becoming increasingly clear that the trans ideology is a menace to open debate and reasoned thought. This stiflingly conformist worldview – backed by the Tory Party, the Church of England, the police, the entire educational establishment, and much of the press – cannot tolerate any form of criticism. Which actually reveals its weaknesses, not its strength. Trans activists and their backers in the establishment know how flimsy this identity is, how thin is the notion that a man can become a woman, or vice versa, and so they must devote extreme energy to guarding it from questioning, debate and, let's be honest, blasphemy. In apologising for his video, Hamilton fed this new intolerance and made it fatter and greedier. Stop apologising, everyone. Thinking boys shouldn't wear dresses is a perfectly legitimate point of view.
Brendan O'Neill is editor of spiked. Find him on Instagram @burntoakboy
Picture by: Getty
To enquire about republishing spiked's content, a right to reply or to request a correction, please contact the managing editor, Viv Regan.