Rita, Sue and #MeToo
The cancellation of Andrea Dunbar's play is a disgrace.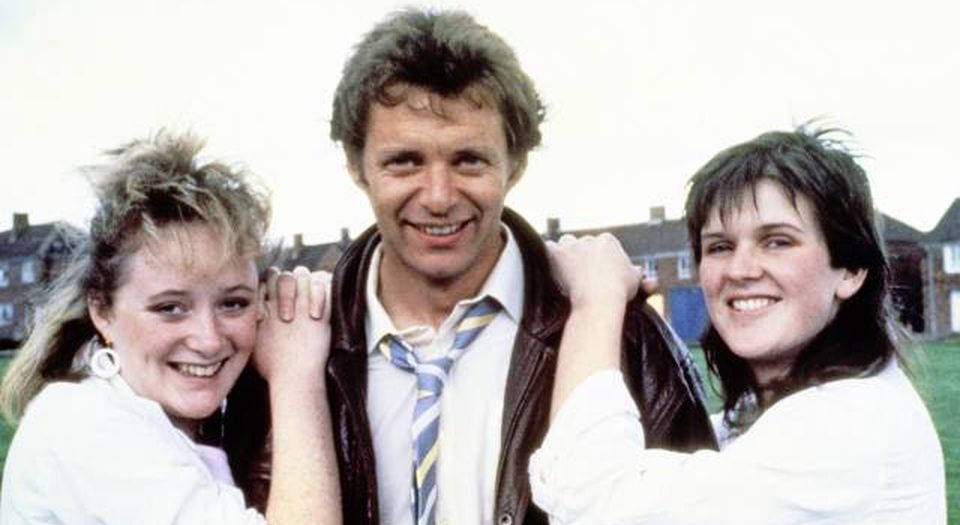 Shame on London's Royal Court theatre. It has shelved its planned production of Andrea Dunbar's classic 1982 play Rita, Sue and Bob Too on the basis that staging a play about an older man having sex with two teenage girls would be 'highly conflictual' in the post-Weinstein era. At a time when women in all sorts of cultural institutions, including the theatre world, are telling their 'stories of sexual harassment and abuse', it would be wrong to perform a play that contains 'themes of grooming and abuses of power on young women', the Royal Court said.
Where to start? First, to say this play, which was made into a hilarious film in 1987, is about the 'grooming' or 'abuse' of teenage girls is simply wrong. It does a grave disservice to Dunbar. It is an anachronistic projection of today's highly middle-class politics of fear, especially fear of men and fear for women, on to piece of working-class theatre that is rich, complex, brilliant and, most importantly, very, very funny.
Rita, Sue and Bob Too tells the story of two very poor 15-year-old girls on the extraordinarily deprived Buttershaw estate in Bradford, where Dunbar herself grew up and lived. The two girls seek to alleviate the boredom of their lives by entering into a threesome affair with Bob, who is in his late 20s, flash, aspirational, and whose wife is frigid. The themes explode from here: sex, lust, jealousy, poverty and racial tension (it is only surprising the Royal Court didn't pull the play because of its less-than-sympathetic portrayal of Sue's Muslim boyfriend, Aslam, who wallops Sue for hanging about with Bob).
The play is a little darker than the film, which infamously came with the strapline: 'Thatcher's Britain with its knickers down!' (Dunbar was upset by the happier ending in the film version.) But it isn't very dark. It certainly isn't about 'grooming'. These underage working-class girls, possibly to the alarm of the prim theatre set in London, willingly have sex with Bob, and love it, for a while at least. And their ménage à trois is a source of great humour. The pounding heart of the play and film is its dialogue. Dunbar was a genius of dialogue ('a genius straight from the slums', as Shelagh Delaney referred to her). 'Yer mum's a lying bastard!', Sue's dad says. 'I can't help being a Paki', cries Aslam in response to racism; 'Yes you fucking can', comes the response. 'When we have sex, it feels like shagging a bag of spuds', says Bob to his wife. The dialogue rises from Dunbar's page, from the script she wrote in grinding poverty at the tender age of 19, and lives in your mind. You can remember it out of nowhere and smile to yourself. What a shame London has been deprived of the chance to see this brilliant work again.
What's more, while the Royal Court justifies its cowardly decision as a way of ensuring that women's voices continue to be heard in this #MeToo era, and aren't undermined by a play about 'abuses of power on young women', at the same time it silences Dunbar's voice. It shuts down this apparently problematic, 'highly conflictual' working-class voice. It airbrushes out of the picture an apparently difficult woman.
The story of Rita, Sue and Bob Too is Dunbar's story. Not only did she grow up on Buttershaw, and experience awful poverty, but she and her friend, Eileen, had a fling with an older married man. Like Rita and Sue, they shagged him in a car. Dunbar found the sex and even the violence of Buttershaw exciting. When her local community – she stayed on the estate even after achieving literary fame – became angry at the play, considering it demeaning and 'smutty', she stood by it. Some of us live like this, she insisted. It is alarming that the Royal Court talks about defending 'women's stories' while eliminating Dunbar's story.
It seems there is no room in the theatre today for edgy, funny working-class women's voices; now it is a space only for the morally correct women of the #MeToo movement, who know better than Dunbar and can see that what happened to Rita and Sue, or rather to Andrea and Eileen, was actually 'grooming'. We might call it 'class-splaining' – the educated theatre crowd correcting Dunbar posthumously and informing her that her experience was abuse and her play is 'highly conflictual'.
Dunbar was discovered by Max Stafford-Clark, the theatre giant who was this year ousted from the theatre world and polite society following jumped-up accusations of sexual harassment. He once described Dunbar as 'the most talented and original young writer I'd ever come across'. How ironic, and disturbing, that a man accused of being misogynistic should have helped someone like Dunbar speak to the world, where the post-Stafford-Clark feminists who promise to expunge sexism from theatre have silenced her.
Dunbar died in 1990, aged just 29. Her body of work consists of three plays: Rita, Sue and Bob Too, The Arbor and Shirley. She was a unique voice in late 20th-century British theatre. But her voice now makes literary feminists feel uncomfortable, and it isn't hard to see why: in the increasingly sterile, fearful, middle-class panic over men that #MeToo represents, we simply cannot have a working-class woman suggesting sex and risk and doing things you're not meant to do might be fun, even if it does land you in trouble. So shut her up. Close her down. Andrea Dunbar, know your place.
Brendan O'Neill is editor of spiked.
To enquire about republishing spiked's content, a right to reply or to request a correction, please contact the managing editor, Viv Regan.