If they kill Brexit, they kill democracy
A clear message is being sent to the public: you don't matter.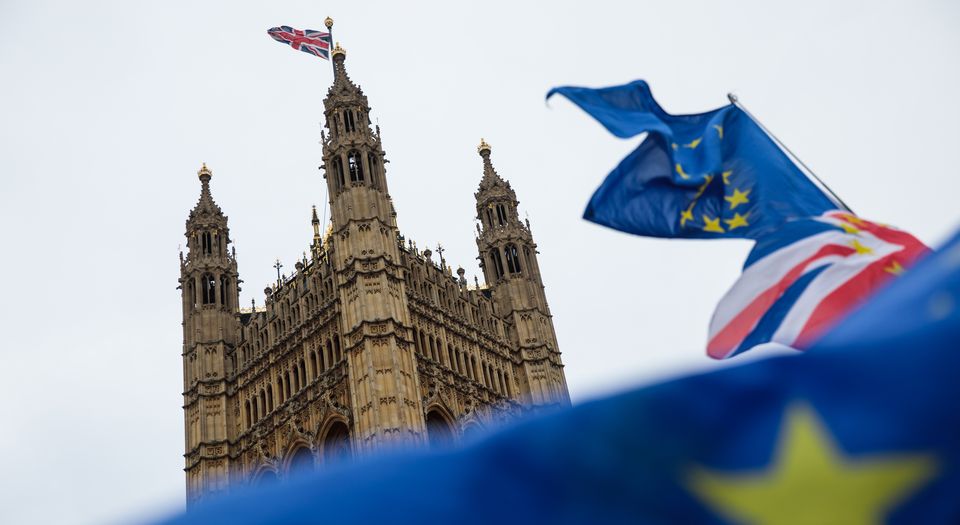 It is time we reckoned with the historic magnitude of what is happening in Britain right now. Democracy is being euthanised. This fact, this terrible fact, is too often obscured by the euphemism and cynicism of the anti-Brexit lobby, which is virtually the entire political class. It doesn't speak in the language of dictatorship. It speaks in the pseudo-neutral language of 'softening' Brexit, of concession and compromise. And yet behind this seeming disinterestedness there lurks a serious effort to weaken the largest democratic mandate in British history, and by extension democracy itself. A clear, chilling message is being sent to the public: you don't count; your beliefs do not matter; you aren't good enough for politics.
The crisis of Brexit, the possibility that this mass vote will be betrayed, is more acute now than it has been at any time in the 18 months since 17.4million Britons voted to leave the EU. If this wasn't clear from the concessions wrung from Theresa May by the EU last week, and from the EU's corresponding growth in tyrannical arrogance towards Britain, it should be clear from the comments of former Lib Dem leader Nick Clegg. One of the key elitists against the folly of the Brexit plebs, Clegg's response to last week's agreement between Britain and Brussels was to say 'game, set and match for the EU'. The Twitterati lapped it up, retweeting Clegg's gloating, chortling over May's humiliation, congratulating Brussels for its machinations. Let's be clear about what is happening here: Britain's cultural and media elites are cheering an unelected oligarchy as it seeks to weaken the democratic cry of their own fellow citizens. They are crowing 'game, set and match!' against their fellow voters.
Clegg is right that last week's developments represented a huge gain for the EU. The extent of May's compromise was alarming, if not especially surprising. She erased all of her own 'red lines', particularly on the Single Market and the European Court of Justice. She conceded to the EU's demand that if a suitable agreement is not reached on the Irish border, then the whole of the UK will remain aligned with the Single Market. And she accepted that the ECJ will have law-making clout in Britain for at least eight years after Brexit, and probably for longer. It turns out Brexit doesn't mean Brexit.
These compromises are profoundly significant because they speak to a usurping of the thing 17.4million of us voted for: 'taking back control'; the importance of British voters and our representatives having democratic authority over the nation and its borders and laws. Staying in or around the Single Market will mean Britain being subject to economic rules we have no popular say over, and sustaining ECJ writ over aspects of British affairs means Britain will be subject to law-making it has not democratically consented to. We voted to 'take back control' and they have said 'No'. The largest voting bloc in British history said 'We want to leave the European Union', and the response of the elites in Brussels and London has been: 'Well, you can't.' We are currently witnessing the most explicit thwarting yet of Brexit, and of the democracy that made it possible.
Predictably, this has emboldened the EU. May's weakness, Labour's admission that it is a 'soft Brexit' party, and the chattering classes' incessant ridicule of the 'low-information' masses who voted for Brexit all act as a green light to Brussels to push harder and harder against British democracy. So no sooner had May erased her own red lines than Brussels officials were warning that a trade deal outside of the Single Market would be virtually impossible, and Guy Verhofstadt was demanding, against David Davis, against someone Britons actually elected, that last week's agreement be translated into a legally binding text. (To the EU and its apologists, everything must be legally binding, except Brexit, of course – that's only 'advisory'.)
The EU's growing colonial arrogance towards Britain and its pesky voters is directly energised by the elitist turn against Brexit by Britain's own political and media sets. With no one in Britain keeping its wounded, sullen authoritarianism in check, the EU can continue landing blow after blow on Brexit, with the hope of weakening it beyond recognition. Andrea Leadsom got in trouble a few months ago when she accused the British media class of being 'unpatriotic'. That's the wrong word; they're better described as undemocratic, and so profoundly disconnected from the British public, from ordinary people, that they see unelected suits in Brussels as politically preferable to the uneducated, tabloid-ruined hordes who live over the tracks from their bubbled world.
The slow-motion slaying of any democratic vote would be bad. But to do that to Brexit is particularly awful. For the EU referendum was one of the largest, most engaged acts of democracy in British history, and one in which our choice had a real, historic impact. For the first time in decades, we were entrusted not simply with choosing a party to govern, but with shaking up how we are governed, with making a political decision that would change Britain forever. It was democracy in its truest meaning, in that the demos, the citizenry, exercised kratos, power, over their nation. And the response to it from our political rulers has been hysteria, fury, denial, and the declaring of a ceaseless war not only against this specific vote, but against the very wisdom of having the little people vote. 'Perhaps', it is now whispered, or said outright, 'democracy is a mistake'.
To save the EU, they are killing democracy. To maintain the influence of technocrats, they are demeaning and decommissioning ordinary people. To preserve their own managerial, bureaucratic authority, they are trouncing the key principle upon which the modern idea of Britain has been built and which we fought a civil war over, marched for, and won through decades of struggle: the right of a people to determine the destiny of their nation. As everyone obsesses over the open and not-so-open messages Britain and Brussels are sending each other, they overlook the message both of these parties are sending to us, the demos: 'Politics isn't for you. You're too rash, too lacking in information, too prejudiced. Your time is over. That era is over.'
Once we have appreciated the historic magnitude of this, what shall we do next?
Brendan O'Neill is editor of spiked.
To enquire about republishing spiked's content, a right to reply or to request a correction, please contact the managing editor, Viv Regan.