Treasures from the purple reign
My Name is Prince is an immersive tribute to one of pop's late greats.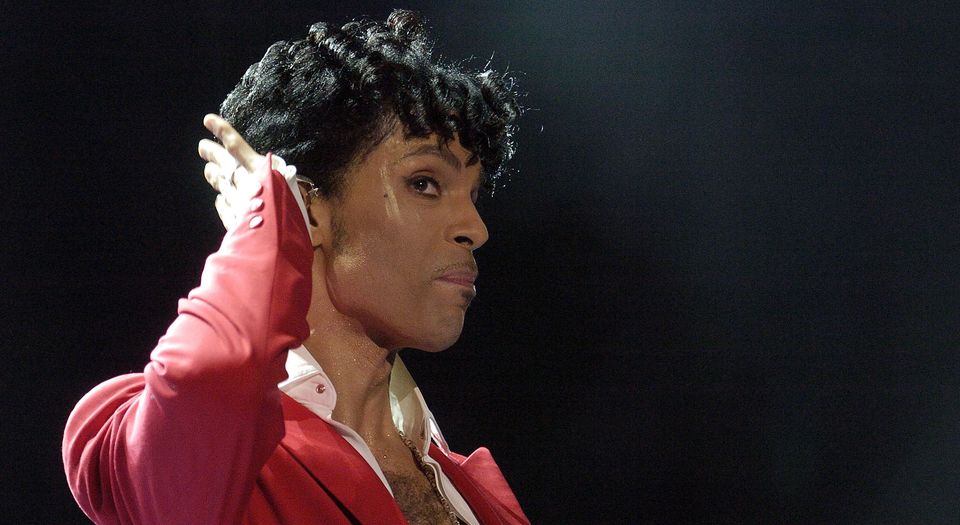 My name is Prince, a new retrospective of Prince's career, has opened at the O2 in London. It is reminiscent of the V&A's blockbuster David Bowie Is… exhibition. But while the Thin White Duke gave his approval to that retrospective, My Name is Prince was only made possible by the Purple One's untimely death.
Prince would probably not approve of how his estate has gone about things recently (all of his music is now on YouTube, something he was vehemently against). But his faithful belief in the 'afterworld' meant that he had no care for what happened to his legacy when he was through with this thing called life. He never made a will and made no provision to protect his music after his death. What's more, over the course of his career, he developed a deep distrust of contracts.
This seems to have been the result of his very public dispute with Warner Bros, his long-time record label. After arguments over his output, he took to performing with the word 'slave' written on his face and referring to himself using an unpronounceable symbol, as Warner 'owned his name'. When he formed his own NPG Records, all business was conducted under verbal agreements.
It was in this 'spirit' that he decided not to leave a will. And within three weeks of his death last year, 700 people claimed to be his relatives, spouses or descendants. In May, his sister Tyka Nelson and five half-siblings were ruled to be the heirs of his estate. They are the ones who have chosen to bring this exhibition to the O2, picked because it was the home of Prince's unparalleled 21-night residency in 2007.
The retrospective features hundreds of artefacts, from costumes and instruments to handwritten notes. It unfolds in chronological order, each room focusing on a different phase of Prince's career. There is a curious emphasis on the movies he made. Of course, this includes the classic Purple Rain, but also its not-so-classic sequel Graffiti Bridge and his black-and-white European screwball comedy Under the Cherry Moon.
Headphones cue different songs as you go through each section. When you take them off, it's amusing to see everyone silently bopping along, or gasping audibly as they remark how tiny his costumes are. Seeing the costumes up close, each with matching platform shoes, also reveals the incredible attention to detail impossible to make out in old footage. For example, the shoes he wore as part of his Joker outfit in the 'Batdance' video have tiny purple bats stitched to the tips.
This immersive exhibition plots out the evolution of Prince's music and image using some of his most iconic instruments and outfits. But it is far from exhaustive. The cream of the crop remains in Paisley Park, Prince's former residence, which is now a museum. This fact is driven home by footage shown at the end of the exhibition, cheekily displaying the more famous items that have been missed out.
My Name is Prince is no revelation, and hard to recommend to those who aren't already fans. But it's great value for those who want an immersive, nostalgic tribute to one of pop's late greats.
Christian Butler is a spiked columnist. Follow him on Twitter: @CPAButler
To enquire about republishing spiked's content, a right to reply or to request a correction, please contact the managing editor, Viv Regan.