George Takei: now #MeToo is consuming its own
The moral panic about sexual misconduct is out of control.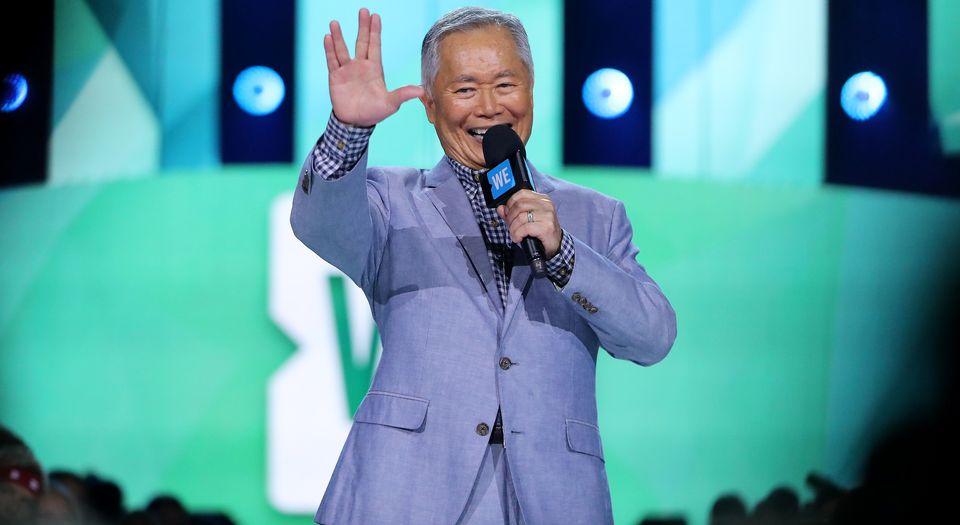 Then they came for George Takei. The flamboyant actor, famous for playing Mr Sulu on Star Trek, has been accused of sexual assault by a male model. Scott Brunton says Takei assaulted him while he was passed out in Takei's condo, in 1981. Takei denies the claims. He has tweeted – as is required when defending yourself against accusations of serious criminality these days – that the events described 'never took place'.
Takei is the galactic king of virtue-signalling. He is never shy about tweeting his right-on credentials. He once claimed that anyone who protested their innocence in relation to sexual-assault allegations was effectively 'gas-lighting victims' – that is, lying over and over again in order to make complainants doubt their sanity. So understandably, many now argue that Takei is reaping what he has sown. Having thrown his weight behind the #MeToo campaign, having been at the forefront of many online denunciations of Trump, Weinstein and others, he now cannot complain that the same is happening to him.
Others are pointing to apparent evidence that Takei is, or was, a groper. In an appearance on the Howard Stern show NSFW, he joked about groping young men and was 'hesitant' when he was asked whether he had ever sexually assaulted someone. Takei's detractors have now leapt on this interview as evidence of his guilt in relation to Brunton. Takei himself has been reduced to hysteria: he has blamed his current troubles on Russian bots, which have allegedly promoted the accusations against him as payback for his support for gay-rights issues.
Yet while Takei might be an irritating presence in the Twittersphere, the current online persecution of him is nothing to celebrate. Yes, there is something satisfying in seeing those who rush to believe all accusations of sexual assault now finding their own accusers being widely believed. It is dawning on them, perhaps, that the #MeToo moral panic doesn't care about how many Twitter followers you have or how popular you are among the PC social-media set – it can still come to get you.
However, just because Takei contributed to a climate in which guilt is very often instantly presumed, that doesn't mean we should cheer the presumption of his guilt. #MeToo is undermining due process, and that should worry us all. People are having their lives and careers turned upside down on the basis of allegation alone. Some are welcoming this. They seem to view the casual sacrifice of a few people as a price worth paying for society to 'move on'. No longer do we believe, as did the 18th-century jurist William Blackstone, that it is better to let a hundred guilty men go free than to condemn one innocent man. Today, we condemn as many people as we can and worry about innocence later.
This is what is scary about #MeToo: it is inverting how we think about justice. The idea seems to be that a few innocent, or merely suspected, people can be sacrificed to the greater good of changing social attitudes.
It is hard to see where this hysteria will end. It is truly chilling that even the suicide of Carl Sargeant, the Labour politician who took his life after allegations were made against him, has had no impact on the zeal of the #MeToo crusaders. Of course we do not know the full details of Sargeant's death; but one would think that some caution in relation to condemning men would now be exercised. But no. The death of a man has been largely ignored. And when even a death makes no impact on the trajectory of a panic, it is scary to think about how things might end.
So enjoy your Schadenfreude over Takei if you like. But bear in mind the cost of the culture that is sweeping up not only him but many others too – which is that longstanding principles of justice are in danger of being laid to waste in the rush to posture against allegedly wicked men.
Luke Gittos is law editor at spiked and author of Why Rape Culture is a Dangerous Myth: From Steubenville to Ched Evans. (Buy this book from Amazon(UK).)
To enquire about republishing spiked's content, a right to reply or to request a correction, please contact the managing editor, Viv Regan.