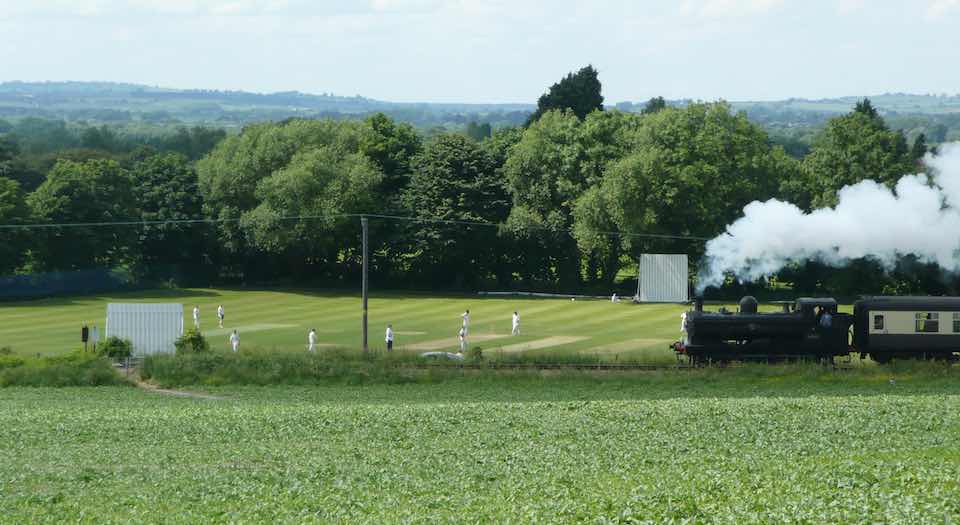 Long-read
Transforming conservatism
Roger Scruton's latest book captures the force – and the flaws – of the conservative worldview.
In his Conservatism: Ideas in Profile, a small introduction to a big topic, Roger Scruton explains how conservative thinking has, over the past 400 years, steered Britain out of the conflict between church and state, embraced the progressive elements of the Enlightenment and then joined forces with classical liberals in the defeat of socialism. But conservatism today faces a bigger task, which Scruton describes as the need to 'become the champion of Western civilisation against its enemies'.
Many conservatives have been at the forefront in recognising the nature and scale of today's political challenges. Some have been trenchant critics of the political correctness that seeks to constrain freedom of expression, and which advocates cultural norms informed by Western guilt. Similarly, the conservative's traditional attachment to the nation has come to the fore in recent years in response to the global elitism that seeks to undermine the two-way relationship between national citizenship and national democracy. And Scruton does not hold back in criticising the transnational alternatives of the European Union, the United Nations, the law of human rights and more generally 'the governing elite that has connived at the deliberate enfeeblement of the nation' by 'adopting globalisation and the European project as the sole guides to the future'.
A central figure in this new movement of conservative ideas is Scruton himself, who, on founding and then editing the Salisbury Review in 1982, argued that 'the left-liberal establishment has rushed forward to condemn as "racist" any person… who discusses in plain and truthful language what is happening to the social fabric of the country'. These criticisms were then ahead of their time, but 35 years later there is a palpable gulf between the values and ideas of 'the left-liberal establishment' and many ordinary members of society.
The conservatives' desire to hold on to what they believe to be 'the best which has been thought and said in the world' (as the poet and cultural critic, Matthew Arnold, put it in 1869) have put them at odds with today's left-liberal establishment. Due to their habit of telling the truth in defence of all that is good, conservatives have, Scruton points out, been caused to 'suffer under a burden of disapproval'. Indeed, there is much force in his observation that in 'a society devoted to "inclusion" the only "phobia" permitted is that of which conservatives are the target'.
Scruton's argument about the need to preserve Western civilisation is frequently made in opposition to Islam and Islamists. He notes that 'there has been in official circles a deliberate silencing of discussion, a refusal to describe things by their proper names, and the adoption of the propaganda-word "Islamophobia" to create a wholly imaginary enemy'. Scruton is right about this, and the fact that the 'European project only exacerbates the problem, since the integration of the Muslim community can only occur at the national level, where Muslims are represented by their vote, and not at the European level, where the people do not count'. But the failure of multiculturalism, particularly to integrate elements of the Muslim community, is a relatively easy target. And it is also more of a symptom than a cause of the West's current problems.
The challenge for any political philosophy is to explain and address the cause of political problems and this poses two difficulties for today's conservatism. First, conservatism is reluctant to embrace new ideas, formulated by an exercise of reason. In place of reason, the conservative prefers to preserve custom and tradition, with ideas evolving on the basis of our natural sympathetic feelings towards one another. Scruton argues that the lesson of history for the Scottish conservative philosopher, David Hume (1711-76), 'is that established order, founded on customs that are followed and accepted, is always to be preferred to the ideas, however exultant and inspiring, of those who would liberate us from our inherited sense of obligation'. Scruton adds that this thought is 'the essence of Toryism throughout the modern era' and that it was to become pivotal to Edmund Burke's (1729-97) conservative philosophy.
By withstanding the test of time, custom and tradition can be helpful guides to the future. And in a society marked by cohesion, stability and prosperity, the people have little reason to reject traditional ideas and institutions; they can be left to evolve. But 21st-century Western democracies are characterised by an absence of social cohesion, political stability and economic prosperity, and many of their customs and traditions are questioned or rejected. In this new context the conservatives' appeal to tradition lacks persuasive weight.
The problem of how to win an argument is highlighted by Scruton's claim that the 'political community depends upon a pre-political loyalty', and that citizenship 'depends on pre-political loyalties of a territorial kind – loyalties rooted in a sense of the common home and of the trans-generational society that resides there'. Scruton's reliance on a 'pre-political loyalty' is an admission that conservatism now finds it hard to win political arguments. It can give political expression to a people who have been exposed to cultural norms that they have already absorbed, but it is found wanting when people's views deviate far from the traditional norm. Conservatism thrives when knowledge passes trans-generationally, but it tends to despair in a society that doubts the wisdom of its forebears and elders. When this happens the political philosopher has to enter the battle of ideas and win arguments on the basis of reason, rather than with appeals to custom and tradition.
Western democracies are now riven by ideological conflict at every level – including at the cultural level, which has been a conservative redoubt. And when the conservative seeks a pre-political loyalty by appealing to society's customs and tradition, this merely causes conservatism to appear out of touch, a problem that has dogged it for decades.
Scruton's characterisation of the problem as the need for conservatism to 'become the champion of Western civilisation against its enemies' indicates a further difficulty. In the absence of ideas that can inspire people with a vision for a better future, the tendency is to focus on one's 'enemies'. As with the fingering of Islam and Islamists, this means tackling more of a symptom than an underlying cause. And when the conservative eschews ideas and focuses on 'enemies', this merely causes conservatism to appear nasty, another problem that has also dogged conservatism for decades.
Conservativism's second difficulty is its ambivalence about democracy. The tradition is not, on the whole, anti-democratic. But it's also true that conservatism has never been enthusiastic about engaging the popular will as a means of understanding and shaping society. The conservative prefers to express his view of democracy by stressing those mechanisms that keep it in check. From John Locke (1632-1704) onwards, conservatives have believed in, as Scruton puts it, a 'natural law and natural rights, as defining the limits of political power'. The content of Locke's natural rights – life, liberty and property – is commendable, but his desire to remove that content from political contest with the protection of natural law was premised on a lack of respect for the popular will.
Alexis de Tocqueville (1805-59) expressed a similar concern about unfettered democracy when warning against what he called 'democratic despotism', when majority sentiment gathers strength sufficient to override minorities. Out of a concern over 'democratic despotism', today's human-rights movement has developed natural law into a human-rights law as a central means of transferring political issues into the domain of law. As some conservatives, albeit not Scruton, are fond of pointing out, they have always been enthusiastic supporters of universal human rights, including the expansive ones invented by today's, often supra-national, human-rights courts.
The conservative's ambivalence about democracy was deployed by Baron de Montesquieu (1689-1755) in his argument for constitutional checks and balances on political power in order to avoid 'the despotic tendencies inherent… in government by the common people'. This heritage lives on in today's enthusiasm by conservatives for the common law which Scruton describes as being 'the true fount of political order'. In other words, the judges of common-law jurisdictions, rather than the people, are the best guarantors of a liberal and desirable political order.
The conservative celebrates parliamentary sovereignty but wants it to be hedged with constitutional fetters on the popular will. This mediated form of democracy has become a particular problem today with the rise of elites who are able to wield political influence despite, in fact often because of, their detachment from the people. Scruton ought to see that it is not just conservatives who wish to discuss 'in plain and truthful language what is happening to the social fabric of the country' – the task he courageously embarked on in response to political correctness in 1982. But the conservative tradition is hampered by its unwillingness to see the people as agents in the struggle for liberty and a better society.
Conservatism has survived and prospered for over 400 years because it has helped liberal democracies to develop and deliver social cohesion, political stability and economic prosperity. Scruton concludes his excellent study of conservative thought by stating his view, 'that conservatism will be a necessary ingredient in any solution to the emerging problems of today'. He may be proved right, because there is much that is commendable in the conservative tradition, not least its ability to learn from and adapt to other political ideas. But society now faces new problems that require new solutions, and if conservatism is to rise to the task of solving them it needs to do something very un-conservative: break with its traditional reticence towards new ideas and democracy.
To enquire about republishing spiked's content, a right to reply or to request a correction, please contact the managing editor, Viv Regan.