A censorious sign of the times
Ohio State's window-message ban is joyless and illiberal.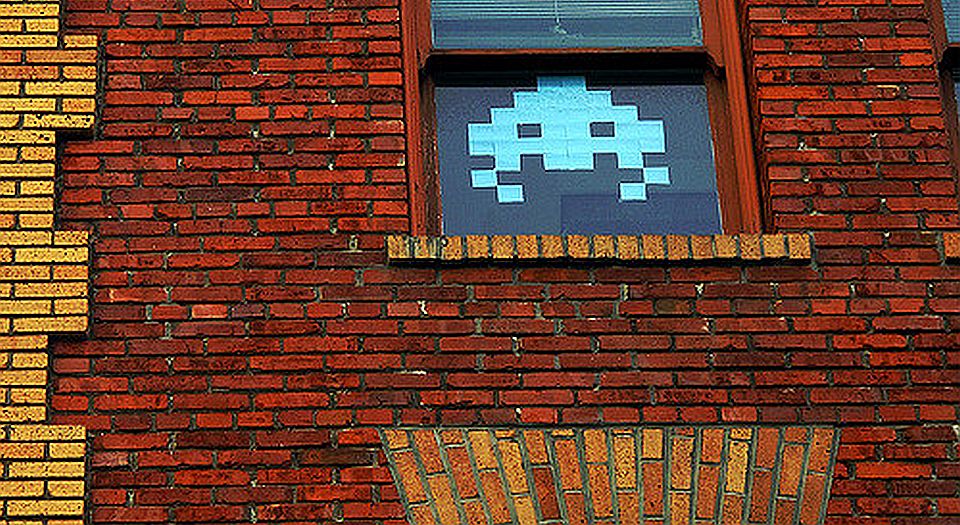 At Ohio State University (OSU), it used to be commonplace for students to spell out messages on their dorm-room windows, usually in post-it notes. Messages like 'Donald Trump wears cargo shorts' were a colourful part of campus life. But no more. Dorm-window decorating at OSU has now been banned.
When the school began installing new dorms, the Office of Student Life reviewed its policies and decided to stymie this form of expression, but never gave a rationale for doing so. However, one can speculate that it was out of a fear that some of the more contentious, snarky or political messages would cause offence. Dave Isaacs, a spokesman for the Office of Student Life, previously told the school newspaper he was 'impressed by the creativity of Ohio State students' in posting the messages, but hoped 'students use this unique feature to highlight messages that are positive and not offensive or in poor taste'.
The students have already shown opposition to the university's ban. Many have protested by putting up flags or signs. One reads 'my rights' over 'your policies'; another simply says 'hey'. The school's Undergraduate Student Government has even proposed a resolution that would allow students to display window art, so long as it does not damage the window and allows for 25 per cent transparency. Nick Davis, one of the undergrad senators, told the school newspaper: 'If I had it my way there wouldn't be any art ban.'
Sadly, this type of crackdown isn't rare in the Buckeye State. According to the Foundation for Individual Rights in Education (FIRE), the only public school in Ohio that doesn't have some form of restrictive speech policy is Cleveland State. Thankfully, two Ohio lawmakers, Republican state representatives Andrew Brenner and Wes Goodman, plan to introduce a bill that would protect free speech and expression on college campuses.
While many other free-speech bills being proposed around the nation seem partisan in nature, with conservative lawmakers targeting 'liberal snowflake' students, Brenner and Goodman seem to be transcending party politics. In an op-ed in the Hill, Goodman mentions censorious leftists at schools like the University of California, Berkeley, but he also discusses how police at the University of Toledo cracked down on a group of students peacefully protesting against Karl Rove in 2014. This kind of consistency is refreshing.
Brenner and Goodman say their bill will prevent colleges from creating designated 'free-speech zones' on campus, which typically restrict demonstrations and protests to one small area. For example, the University of Cincinnati used to have a policy that kept free speech contained to a mere 0.01 per cent of its vast campus. The policy was overturned in 2012 after FIRE won a lawsuit against the university. Columbus State Community College also had a similar policy shot down, thanks, again, to the fine folks at FIRE. But while progress is being made, some administrations are still supporting oppressive speech policies.
OSU president Michael Drake doesn't think the free-speech bill is needed. Drake argues that the First Amendment is 'quite clear', and should serve as the guiding principle on university campuses. He's right. It is clear, and it should serve as the guiding principle. But this is the same man who fully supports OSU's ridiculous window-art ban, calling it 'a reasonable thing to do'. The hypocrisy of saying you support both the First Amendment and a ban on putting signs in windows is staggering.
Too often, the discussion around free speech on campus revolves around whiney students. The issues in Ohio highlight perfectly that administrations are just as eager as some students are to squash expression. Busybody administrators need to sit back, relax and let students kindly remind us that 'Donald Trump wears cargo shorts'.
Dan King is an advocate for Young Voices and a journalist residing in Arlington, Virginia. He writes about free speech, mass surveillance, civil liberties and LGBT issues. Follow him on Twitter: @Kinger_Liberty
To enquire about republishing spiked's content, a right to reply or to request a correction, please contact the managing editor, Viv Regan.