A typically bad take on autism
Atypical – another drama that plays autism for cheap laughs and sentimentality.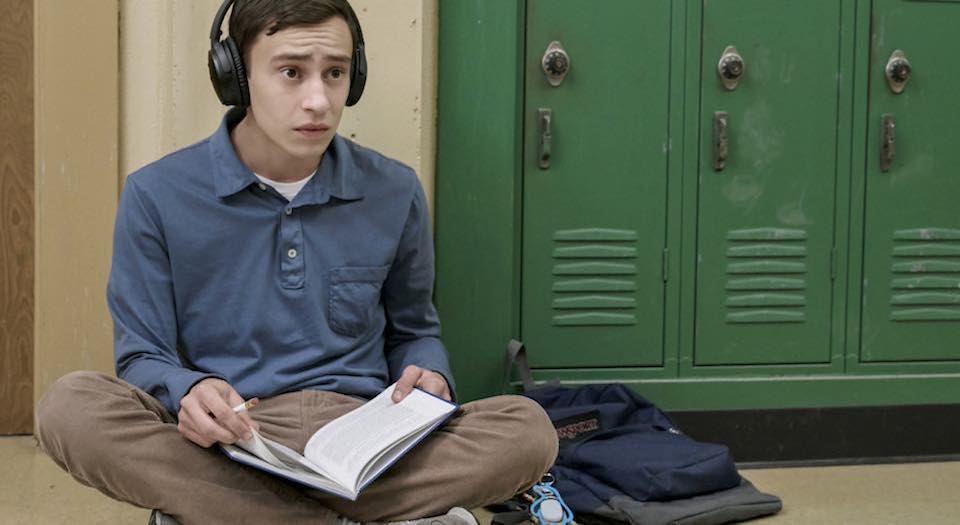 Atypical is a new Netflix comedy-drama starring Keir Gilchrist as Sam Gardner, an autistic teenager looking for romance. Gilchrist previously starred in United Sates of Tara, which centred on a character with dissociative identity disorder. He's trading in the hilarities of one mental disorder for another.
The makers of Atypical no doubt think that depicting romance among traditionally asexual character types is novel. But in fact it's been explored a fair amount recently, in movies like Adam, featuring a charmingly flawed and 'adorkable' lead character, and even better when the quest of JJ from Skins to lose his virginity ended when a lesbian had sex with him as a 'charity event'.
Atypical is also reminiscent of that most famous representation of the autistic in recent times, The Curious Incident of the Dog in the Night-Time. However, Christopher, the protagonist in Mark Haddon's novel, is never actually identified as autistic, giving the writer the freedom to give him fictitious qualities. Haddon has said: 'I have to say honestly that I did more research about the London Underground and the inside of Swindon Railway Station, where some of the novel takes place, than I did about Asperger's syndrome. I gave him kind of nine or 10 rules that he would live his life by, and then I didn't read any more about Asperger's.'
Writers seem to see the high-functioning autistic as just a series of quirks or 'rules', which guarantee irony, since these characters don't understand the effect of what they're saying. The individuality of the character is meant to come from the specifics of his or her autistic characteristics – but these tend always to be depicted in the same lazy, mechanical way. Anyone who has ever seen an autistic character in a movie will be bored rigid by the incredibly obvious presentation of autism in Atypical.
Of course, Sam has an overriding obsession, which is used to both comedic effect and as a lame metaphor for his detachment: he really loves Antarctica (which was going to be the original name of the show). We're meant to laugh as he compares his sexual aspirations to penguins. Then a montage will play over his penguin talk showing exactly how all the other characters fit into his laboured metaphor. It's just too much.
​He also takes things literally. Not all the time, but when humour demands it. He can expound complex abstract metaphors relating his life to penguins, but if a guy talks about 'pussy', he thinks he's talking about a cat. He uses idioms, but then he responds to other common phrases that people say to him as if he has never heard them before. And it's all for a cheap laugh.
​The writing is tonally all over the place. One minute we're expected to laugh at his lovable quirks (that is, his disability), and the next we're meant to pity him for them. The other characters aren't autistic, but they're just as clichéd. Sam's family is made up of all-American archetypes – the macho Dad who'd like his son to be into sports; the sarcastic sister who isn't 'traditionally' feminine; the mum (played by a poorly utilised Jennifer Jason Leigh) who doesn't find fulfilment in her domestic life, so seeks affection elsewhere. It's hard to care about these stereotypes going through domestic plots we've seen a million times before.
Likeability and sympathy seem to be the aim here. But Sam and the rest of his family are unlikable, dull and very, very typical.
Christian Butler is a spiked columnist. Follow him on Twitter: @CPAButler
Watch the trailer for Atypical:
To enquire about republishing spiked's content, a right to reply or to request a correction, please contact the managing editor, Viv Regan.