Charlie Hebdo: still standing up for freedom
Its Barcelona cover wasn't Islamophobic – it was a plea for free speech.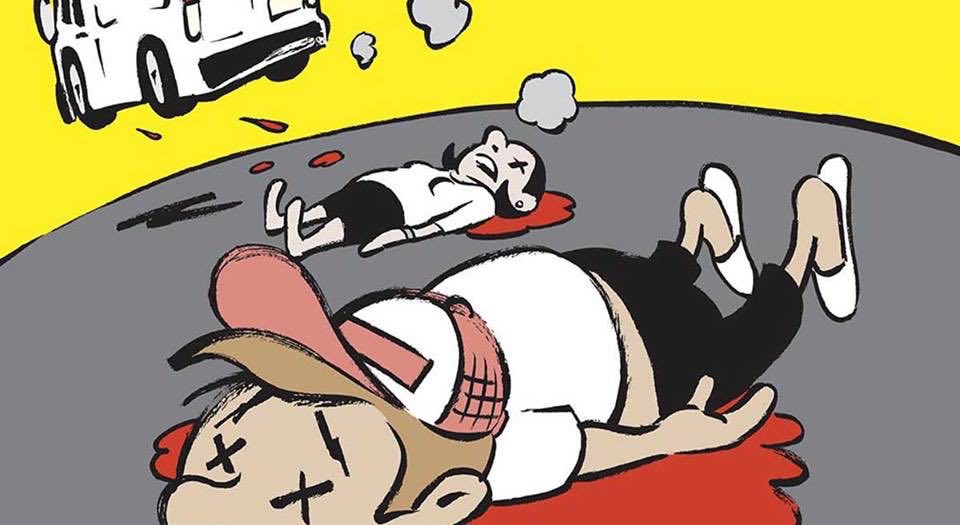 Since the murderous Islamist attack on its offices in 2015, the French satirical magazine Charlie Hebdo has – perhaps understandably – held back on its criticism of Islam. But last week it once again made headlines for daring to question Islam with its cover (below) in response to the Barcelona attacks. 'Islam, religion of peace… eternal!', the headline said, next to a cartoon showing two bloodied bodies with a van speeding off into the distance.
Fans of Charlie have heralded it a return to form. But others, predictably, have attacked the magazine, claiming it is tarring all Muslims with the terrorist brush and fuelling Islamophobia.
Speaking on BFMTV, French Socialist MP and former minister Stephane Le Foll said the cover was 'extremely dangerous'. 'When you're a journalist you need to exercise restraint because making these associations can be used by other people', he said. Apparently this supposedly left-wing politician sees nothing dangerous in a politician urging the press to show restraint.
Had any of those outraged by the satire of this satirical journal actually bothered to read the accompanying editorial by Charlie editor Laurent Sourisseau (or Riss), they would have discovered that the cover is actually a comment on Western reaction to Islamist attacks. Charlie chose this provocative cover to express its frustration at politicians and the media over their refusal to talk about the part religion plays in terror attacks.
'A work of propaganda has spread to distract our minds and disassociate these attacks from religion. Today, nobody [talks about] the role of Islam in the ideology of ISIS. The brainwashing has succeeded in making us accept that the "religious aspect" must not be discussed', writes Riss.
This is done, he says, to spare moderate Muslims the 'affront' of having their faith linked to the violence of jihadism. But this means society is always making an exception for Islam, says Riss: 'When we criticise the Inquisition and its crimes, we do not detach this fanatical movement from the rest of the Catholic Church.'
Charlie once again makes the case for free speech. Nothing, no one and no religion should be above criticism in a free society. What is more, it takes particular bravery for Charlie to be the one who says so – a journal whose staff died defending this right to question all beliefs and speak freely.
As the cover so aptly demonstrates, a society that encourages the removal of serious issues from open debate makes a mockery of itself — and is far more 'dangerous' to our free way of life than a cartoon could ever be.
The latest Charlie Hebdo (right) hits the stands today with its take on the horrific Houston flooding. With what appears to be a nod to the recent US hysteria over an alleged rise in neo-Nazism, the cover declares 'God exists! He has drowned all of the neo-Nazis in Texas' over a cartoon of Nazi flags partially submerged as hands making the Nazi salute are all that can be seen of the neo-Nazis submerged by water. Will there be a backlash from people concerned that all Texans are being called Nazis? Probably not.
Naomi Firsht is staff writer at spiked and co-author of The Parisians' Guide to Cafés, Bars and Restaurants. Follow her on Twitter: @Naomi_theFirsht
To enquire about republishing spiked's content, a right to reply or to request a correction, please contact the managing editor, Viv Regan.