Barcelona and the scapegoating of tourists
#TouristsGoHome is not radical – it's nasty, conservative and divisive.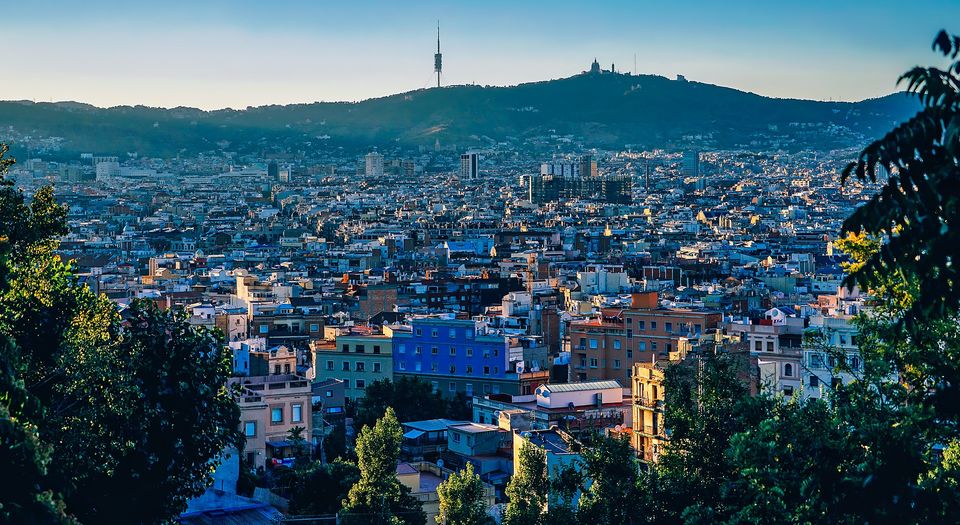 Activists in Barcelona have recently targeted tourists as part of a campaign against overcrowding, rising rents and house prices. Responsibility for a recent attack on a sightseeing bus near the Nou Camp football stadium was claimed by Arran Jovent, a group linked to the anti-capitalist, Catalan pro-independence party, Popular Unity Candidacy (CUP). Other reported incidents in the city include anti-tourist graffiti and tyres slashed on tourists' rental bikes.
It's not only Barcelona that has witnessed these (so far) small-scale anti-tourist protests. Leftist Basques are reportedly organising a protest march in San Sebastian during the Semana Grand (Big Week) celebration of Basque culture later this Summer. In Majorca, smoke bombs and confetti have been thrown at tourists. A social-media campaign, #TouristsGoHome, has attracted both strong support and criticism in Spain.
There is a precedent to the anti-tourist sentiment now flourishing. Two years ago, anti-eviction campaigner Ada Colau was swept to victory in the Barcelona mayoral election on the back of a populist left campaign to do something about rising rents and mortgages, and the resulting evictions. She accused the growth of tourist lets, including the popular Airbnb brand, of pushing up rents. This issue is evident to some degree in every popular European city, but in Barcelona the problem has been severe. Between 1990 and 2016, visitor numbers increased from 1.7million to over 8million. Given that Barcelona only has a resident population of 1.6million, and a geographically limited scope to expand, one can see how increasing tourism has impacted upon, and transformed, the city. Attractions such as the Sagrada Familia and Parc Guell, for instance, are in residential neighbourhoods with little surrounding open space, which adds to congestion – another problem cited by the protesters. In the context of Spain's ailing economy, tourism is seen as both a blessing and a blight.
But the recent violence goes further than Colau's criticisms. The activists are targeting tourism, and tourists themselves, with graffiti describing tourism as an 'invasion'. Arran activists daubed 'Tourism is killing neighbourhoods' on the bus they attacked. For its part, the CUP has justified the violence, tweeting 'we must combat the murder of barrios [neighbourhoods] with all means'. An Arran spokesperson echoed the CUP's sentiments, stating that his group's actions are 'a response to the violence we face everyday… the street must be allowed to speak; it's the only place we can fight'. Far from being radical, Arran Jovent and the CUP have turned tourists into scapegoats for economic and social problems.
As I've argued elsewhere, some radicals, academics and greens have long regarded tourism as a breed of colonialism, regardless of whether it is backpackers off to Goa, youthful idealists looking to volunteer helping orphans, a short break to visit the Uffizi Gallery in Florence, or a family holiday to the Costas. The activists behind the Barcelona protests share that view – that tourists are the problem. There are too many of them, and they're travelling too often, they say.
The campaigners responsible for the recent incidents seem to view freedom as a zero-sum game – your freedom to holiday is an infringement on their freedom to live and work. This is a conservative and quite nasty response to Barcelona's problems. Reading the following words of an Arran spokesperson, the malice is palpable: 'We want to destroy the system, and tourism is part of that system. Having to sign poor work contracts – that's violence – as is having to leave your neighbourhood and your support network because of tourism.'
But tourism did neither of these things. It is an industry, like any other. Destroying it creates nothing. Low wages will not be raised by telling tourists to go away. And while tourist demand for accommodation has pushed up rents, tourist income has allowed some Spanish people to afford a flat in the coastal resorts or in the city, for their holidays and for renting out. The much maligned Airbnb results in higher rents, but it also provides income for people and provides business for local shops and services away from areas where the big hotels predominate.
The anti-tourism outlook in Spain is likely to remain limited. Too many people rely on tourism to earn a living in a country with an 18 per cent unemployment rate. Tourism has long played a key role in earning foreign exchange, attracting investment and providing employment as Spain has modernised. Spanish tourism reached record levels last year – 76.5million international visitors – and looks set to rise further.
Spain's economic problems are severe. But where local identities, be they Catalan or Basque, are pitted against tourists, it at best deflects from the real problems and at worst threatens to turn anti-tourism from a dinner-party prejudice into a something more ugly and divisive.
To enquire about republishing spiked's content, a right to reply or to request a correction, please contact the managing editor, Viv Regan.