Love Island: more than live-action Tinder
There's something very human in this salacious show.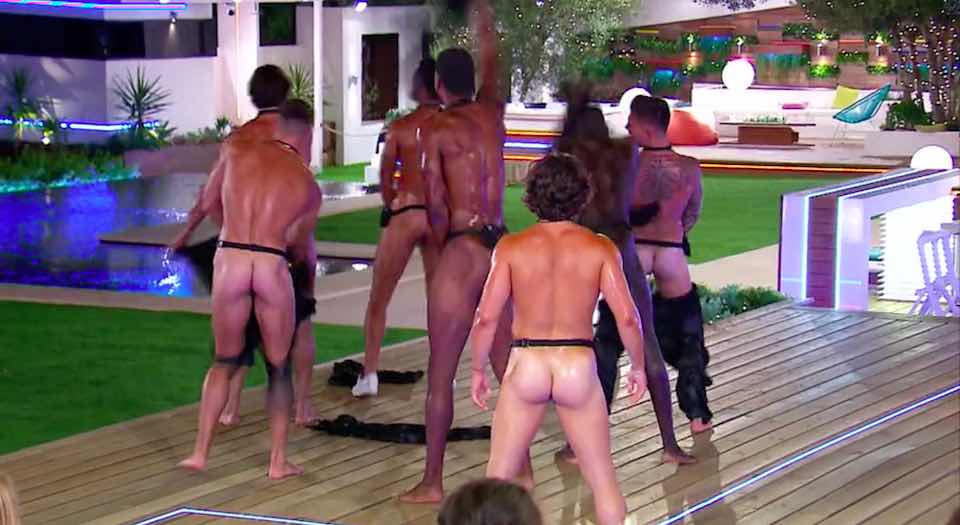 ITV's hit series Love Island is back. And for the past four weeks, millions of people have been tuning in daily at 9pm to watch coupled-up islanders battle it out.
For those who don't know what the show is about, it works like this: six women and six men are put in a villa in Majorca. For the next six or seven weeks, they are isolated from society and live under camera surveillance. But unlike reality-TV forebear Big Brother, the aim of the game is to find love – and win as a couple. New contestants are introduced to break up relationships, and challenges are set to test fidelity. Last year's winning couple received £50,000 (in case you were wondering, they've since parted ways).
Over the past two years, the ratings have gone through the roof. Over 1.35million people tuned in to watch the 2016 finale, beating Big Brother for the most popular 9pm spot. This year the show is pulling over two million viewers a night. So what's all the fuss about?
It is widely accepted that last year's success was down to the fact that the contestants were more than happy to find love on the island – in the bed, in the shower, by the pool, and pretty much everywhere else. Caroline Flack, the show's presenter, insisted that the 2017 series isn't all about sex. But all the sex scenes are still there, just with artful camera shots instead of full-blown pornographic scenes.
Love Island is reality TV for the social-media age. Every night fans watch, phone-in-hand, discussing each scene with friends on social media. After each episode, Twitter is awash with debate about the goings-on, with fans and ex-contestants weighing in on which contestant has been the most 'muggy' that night. On its online voting app, through which viewers decide who gets booted off the island, as many as 80,000 people vote each night.
The producers have turned what could easily be mindless, smutty voyeurism into a quasi social experiment. Clips are ingeniously interspersed to create dramatic effect, with the perpetually pisstakey Scottish comedian, Iain Stirling, providing the voiceover. Recently, while Essex girl Tyla was bitching about her goofy partner Johnny not being manly enough, it cut to a clip of Johnny's rival, Theo, flexing his muscles and jumping over the pool in a daredevil stunt. Tyla was later shown leaving the room to 'look for her water bottle'. In fact, she walked into the next room to fart.
Then there are the challenges, such as who can stuff the most Frankfurters down the women's bikinis, or who can guess what horrible thing members of the public have said about them. There's always another twist coming. The latest one being that 'Muggy Mike', a Greek adonis who was voted out earlier in the show, has returned to reap revenge on the woman who turned him down.
It's weird to think that millions of people sit each night, cup of tea in hand, to watch 12 strangers date and have sex on television. But Flack is right, the sex really is the least interesting bit of Love Island. It's essentially a salacious, televised version of the age-old pastime of people-watching – just with very attractive, eccentric people. At times, the show can be quite poignant. Many contestants have gotten the 'ick', an inexplicable and violent hatred for someone you've been snogging. (An affliction we've all dealt with at some point.)
Love Island is reality TV as its finest. It's like watching live-action Tinder. They fart, fight and fall in love. The show has hit the perfect balance between salaciousness and glorious crap. And yet all the while, you feel like you're watching human beings just being very human.
Ella Whelan is assistant editor at spiked. Follow her on Twitter: @Ella_M_Whelan
To enquire about republishing spiked's content, a right to reply or to request a correction, please contact the managing editor, Viv Regan.