The Palestinian Expo is none of the state's business
Sajid Javid's threats against this London festival are deeply worrying.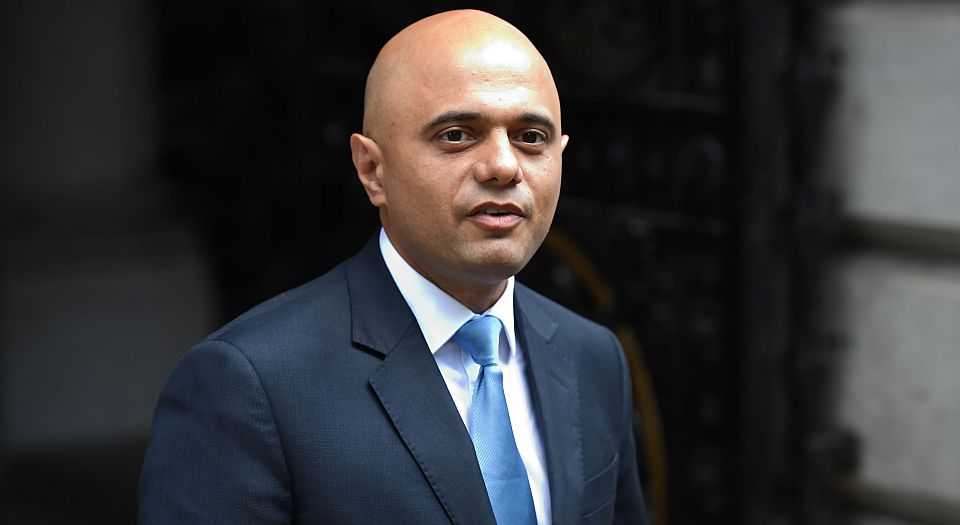 Perhaps the UK communities secretary Sajid Javid thinks he is being strong by threatening to cancel the Palestinian Expo, due to be held in London in just under a fortnight. Perhaps he thinks it shows how firm the government is going to be on 'extremism' by proscribing two days' worth of political discussion and, er, comedy and food stalls. Perhaps he thinks, in the wake of the dispiriting litany of terrorist attacks in the UK this year, that threatening to cancel a widely publicised event, with a faintly Islamisty aura, shows officialdom means business when tackling extremism (and the culinary accompaniments of extremism: hummus and baba ghanoush).
After all, how else can Javid's blunderingly authoritarian threat make sense? In a letter to Ismail Patel, the main organiser of the Palestinian Expo and founder of the Friends of Al-Aqsa, Javid expressed 'concerns that your organisation and those connected with it have expressed public support for a proscribed organisation, namely Hamas, and that you have supported events at which Hamas and Hezbollah – also proscribed – have been praised'. That's why Javid wants to cancel the Palestinian Expo – because those involved, principally Patel, have thought and expressed something the state deems unacceptable. In this case, support for Hamas.
Well, no shit, Sajid. Of course Patel et al have expressed support for Hamas. Having set up Friends of Al-Aqsa in 1997, Patel has been publicly railing against Israel for the best part of two decades. In print. On TV. And at the prior incarnation of the Palestian Expo, the Islam Expo. His support for Hamas, his animosity towards Israel and his proximity to strains of politicised Islam are not only unsurprising — they have been out in the open since the mid-1990s.
But so what? It's what Patel believes, and judging by those who have participated in his previous expos – the likes of journalist Peter Oborne, former mayor of London Ken Livingstone, and Jeremy Corbyn's current chief strategist Seamus Milne – it's a view many, at the very least, sympathise with. Cancelling the Palestinian Expo, long after Patel's views bolted into the leftish mainstream, won't unify society, let alone change anyone's mind. If anything, it will harden people's minds. It will entrench divisions. It will make those who hold anti-Israel views, those whose sentiments are fringed with something more deeply anti-Semitic, and those who think Muslims are picked on and victimised by the political and social mainstream, feel vindicated.
It will convince them that the British state, with the evil Tories at the helm, really is out to get them. It will convince them not that they are wrong (that's the job of a good argument); rather, it will convince them that they are right.
What Javid and British officialdom in general just don't get is that banning a festival with supposedly terrorist-supporting undertones is not an indication of the British state's strength. It is a sign of its weakness. It is a sign that secularism, and its underpinning of toleration, is in crisis. It is a sign that the state, and the society in whose name it governs, is so weak, so rattled, that it cannot tolerate the presence of controversial views in its midst. And given that Patel and pals have been banging the same tedious anti-Zionist, you're-Islamophobic drum for decades without state proscription, it's a sign that it is weaker now, more brittle now, than ever before.
You don't have to agree with the views of the expo organisers or an increasing number of leftists, who have worryingly thrown their lot in with the forces of political Islam, to oppose, completely, any attempt to shut down this event. Officialdom has no business intervening in a weekend-long political festival. That it thinks it has should truly worry us all.
Tim Black is a spiked columnist.
Picture by: Getty
To enquire about republishing spiked's content, a right to reply or to request a correction, please contact the managing editor, Viv Regan.